Robinson: As the Last 34 States Submit Their ESSA Plans, Much to Be Learned From the First 17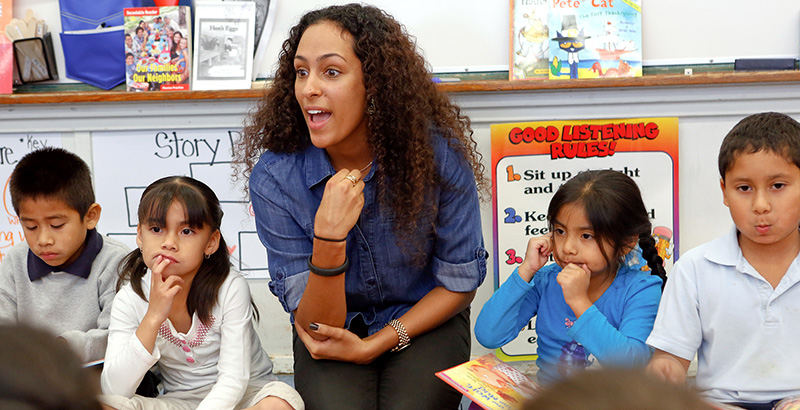 As teachers are preparing classrooms and students are gathering school supplies, officials from the Wisconsin Department of Public Instruction are putting the final touches on the state's plan for educational improvement under the Every Student Succeeds Act.
With greater control and flexibility now in Wisconsin's hands, the state is tasked with creating an accountability plan that sets ambitious and achievable goals, and identifies and improves failing schools.
Over the past year, ESSA task force members have been assigned to develop the state's plans. Input has been taken from legislative bodies, department officials, and local education stakeholders at public hearings. Sixteen states and the District of Columbia chose to submit their plans in April of this year.
The 34 states that have yet to submit theirs — including Wisconsin — will have the opportunity to do so by September 18, when the U.S. Department of Education will review the plan, provide feedback, and eventually approve it.
Wisconsin's second draft plan was released at the beginning of August and is available for public review. While Wisconsin's leaders have listened to feedback from community members and stakeholders from across the state, Wisconsin has another advantage. By waiting to submit until September, leaders now have the ability to review best practices from the 17 states whose plans have already been put forward.
(Read ESSA Essentials: A State-by-State, Week-by-Week Breakdown of the Latest ESSA News by The 74 and the Collaborative for Student Success)
Back in May, I had the opportunity to join more than 30 bipartisan education-policy experts from across the country in reviewing the initial submitted plans. We sought to highlight the best practices among them and identify any improvable weaknesses. Housed at CheckStatePlans.org, these findings are available to Wisconsin education leaders as they finalize the state's education plan.
Our review was designed to identify the top practices needed to make the best ESSA plan possible. In doing so, districts will be held accountable, schools will improve, and students will succeed. And to achieve this goal, states must do more than simply check boxes.
(The 74 Exclusive: Independent Review of ESSA Plans Rates States Strong on Accountability, Weak on Counting All Kids)
I'd encourage policymakers in Wisconsin to look at the best practices from states that submitted in the spring. States like Arizona, New Mexico, and Tennessee received high marks for how they will measure academic progress; Louisiana did really well with its goals; and New Jersey, New Mexico, and Vermont earned top marks for having college- and career-ready standards and aligned assessments.
Our schools need to expand on innovation, close student achievement gaps, and execute new reforms. I urge everyone who is concerned about Wisconsin's education system to get involved by asking policymakers to implement the best practices and push to provide a plan to the department that leads to a better education for all of our kids.
Support The 74's year-end campaign. Make a tax-exempt donation now.