Robin Lake: Denver's Storied Portfolio District Is Starting to Act Like Just Another City School System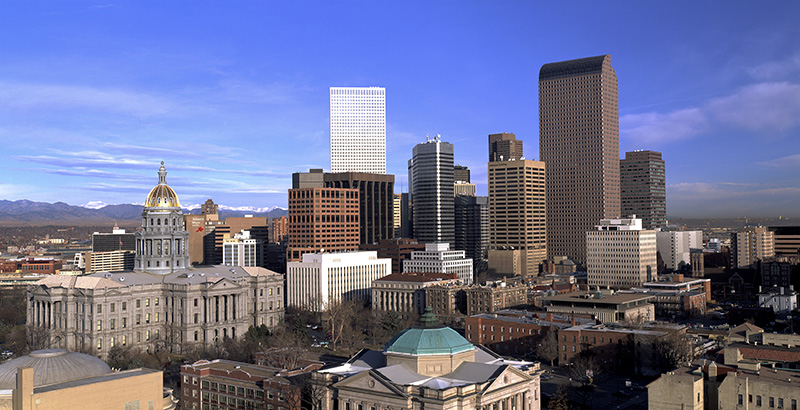 Updated Jan. 17
Denver Public Schools hosts endless visits from civic and district leaders looking for ways to reinvent public education. It has been a star portfolio district and a leader in charter-district collaboration. Over the course of a decade, multiple superintendents and board members have enjoyed strong backing to give parents freedom to choose outside their neighborhood schools, to partner with charter schools, and to increase autonomy for district-run schools.
As a result, the district has seen performance gains and a host of innovative programs in special education, personalized learning, and citywide enrollment, information, and transportation systems.
Still, as our recent report shows, the district can't afford to be complacent. In Denver, white students are much more likely than Denver's majority racial-minority student population to enroll in high-scoring schools and in advanced courses. Few Denver schools provide a high-quality education to low-income kids, and the ones that do are concentrated in particular neighborhoods.
It's all the more concerning, then, that the district appears to be wavering in its commitment to strong performance oversight and continuous improvement. Late in 2017, the district announced that it would not seek specific proposals for new district or charter schools in its annual request for proposals, a major departure from past years, when the district sought proposals for specific neighborhoods or student populations and then provided facilities. This is despite the fact that Denver has an unusually strong set of home-grown school operators waiting in the wings to expand, and despite the clear inequities in the district.
The district cited decreasing enrollment growth and increasing test scores in existing schools as reasons to stop creating new schools. In other words, existing schools are being protected whether or not there are better alternatives.
In the latest kerfuffle, the district's school report card included a measure of early literacy that many say is based on an unreliable measure that artificially inflates school performance ratings. The local concern is that parents will be misled into believing a school is better than it really is, and that demand for better options will be reduced.
Evident tensions between the district and the reform community in Denver are worrying. They point to the difficulty of dipping one's toe into a strategy that promotes school autonomy, choice, and accountability while still holding on to more traditional notions of a school district. It creates an inherent schizophrenia and, arguably, a conflict of interest within the central office as staff try to both run schools and oversee performance.
Here's why. It's inevitable that well-meaning people in a district central office develop loyalties to the schools and programs they are working to improve. It takes constant vigilance and self-discipline for district staff to resist the temptation to try to "drive" school improvements through an overly complex set of performance metrics — it's simply too easy to lose sight of the big picture and to protect schools that try, whether or not they improve. In a true portfolio system, parent demand and emergence of new schools should be the primary driver of improvement, with government serving a scorekeeping and backup function.
Denver has truly been a pioneer in overcoming district-charter divides and in promoting innovation and accountability at the school level. The district has shown that elected school boards need not be incompatible with challenges to the status quo. And it has shown that central offices can shift their focus to support and oversight, rather than top-down dictates. I very much hope Denver will remain alert to the tensions inherent in both operating schools and overseeing them, and commit to showing that government's primary role should be facilitating parent choice and student equity. Unfortunately, the district is making it hard to believe that it will.
Opening new schools is easy in a district with growing enrollment, as Denver has been. But the real test comes now, as financial priorities must be set and high-performing options must take precedence over lower-performing ones. If Denver is truly committed to being sector-agnostic, it will work now to organize itself financially and politically to keep opening new schools as long as there is need. The portfolio strategy is not about creating new schools as long as it doesn't disrupt other schools; it's about insisting that performance and options drive all decisions, disrupting chronically low-performing schools, because families and students deserve better.
Robin Lake is director of the Center on Reinventing Public Education as well as affiliate faculty at the School of Interdisciplinary Arts and Sciences at the University of Washington Bothell.
Get stories like these delivered straight to your inbox. Sign up for The 74 Newsletter