Rivera: Advice for the State Education Leaders of 2019: Work Locally & Collaborate With Students, Families, Teachers, and Business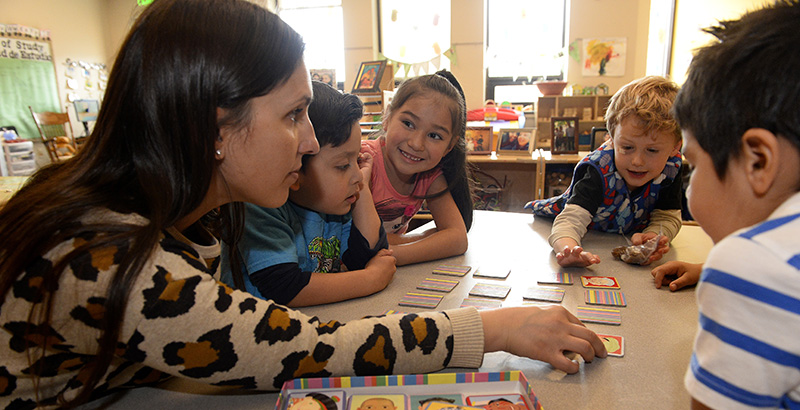 Education has always been part of my life. Raised by a single teenage mother in north Philadelphia, I was the first person in my family to attend and graduate from a postsecondary institution. In college, I began tutoring at a local high school and soon realized that education was where I belonged. It was a life-changing decision that has led me from the classroom to the superintendent's office to becoming Pennsylvania's secretary of education.
All along the way, one thing has always been clear: Everyone is a stakeholder in public education. Students, families, and business and workforce leaders are critical parts of what makes schools successful. Unfortunately, they have rarely been included in policymaking at the state and local levels.
As education policymaking has become increasingly partisan, the process has become less transparent, and students have paid the price. Education is not a red or blue issue. There should be no left or right when it comes to our children's future.
In Pennsylvania, we have spent the past few years tackling ongoing challenges and delivering results for children, families, and educators by working with one another. Together, we have expanded high-quality early childhood programs by thousands of seats, reduced testing time by 20 percent, and reworked the testing schedule to ensure a greater balance between instruction and assessment.
Since 2016, 22 states have had new state education chiefs, and with the recent midterms, that number will increase with the election of 20 new governors. These incoming education policy leaders will bring a sense of optimism and opportunity to the serious work of expanding educational equity. And the timing could not be more critical.
Whatever role you play within education, we are all in the position to learn something new, to develop a different perspective and to tackle problems alongside the most important stakeholders in our education system.
This work is not moved through top-down mandates, but rather by setting up the right conditions for success. Incentivizing the right practices for teaching and learning. Ensuring that educators have a meaningful voice in formulating, implementing, and evaluating policies. Giving all students a voice in the policies and programs that will shape their experiences. And creating conditions that support equity, innovation, and transparency in every school and every community.
As policymakers, we need to model the same behavior we ask of our educators and students: to reflect on our practice, find out what's working, and collaborate to address what's not. An important lesson coming out of our work in Pennsylvania is that a better approach to school improvement lies not in a formal policy prescription but in those fundamental conditions and practices that are most critical for improving teaching and learning for all students.
The new education leaders of 2019 will undoubtedly be bombarded with more policy demands than they can imagine. I understand; I've been there myself. It will be tempting to reach for the easy solution, to disavow predecessors' policies or to stay the course. Reject that urge.
Take the bold step of aligning state policies with promising local strategies. Focus on engaging — truly engaging — all stakeholders in education. Embrace the effectiveness of having students, families, business leaders, and the education workforce around the table when policy conversations begin. This collaboration is invaluable.
New state leaders will have more control, discretion, and flexibility. They will have more capacity and policy levers at their disposal than at any time in recent memory. And, thanks to The Aspen Institute Education & Society Program, these leaders will have new resources to support their efforts. I am proud to have been one of many collaborators to help develop policy checklists, rubrics, and issue briefs that our newest colleagues can leverage to develop a research-based approach to education that puts students, families, and the workforce front and center.
To be successful as policymakers, we must focus on the continuous improvement of instruction and foster high-quality professional learning for leaders, educators, and support staff. We must also provide student-centered support systems that are aligned to meeting the needs of our children, first and foremost. It will improve our schools and our communities.
We should demand nothing less of one another. Students should demand nothing less of us.
Pedro Rivera is Pennsylvania secretary of education and board president of the Council of Chief State School Officers.
Get stories like these delivered straight to your inbox. Sign up for The 74 Newsletter