Richards: My Company's Text Message Tool Shows a 150% Spike in Families' Fears About School Violence. 3 Way to Head Off That Trend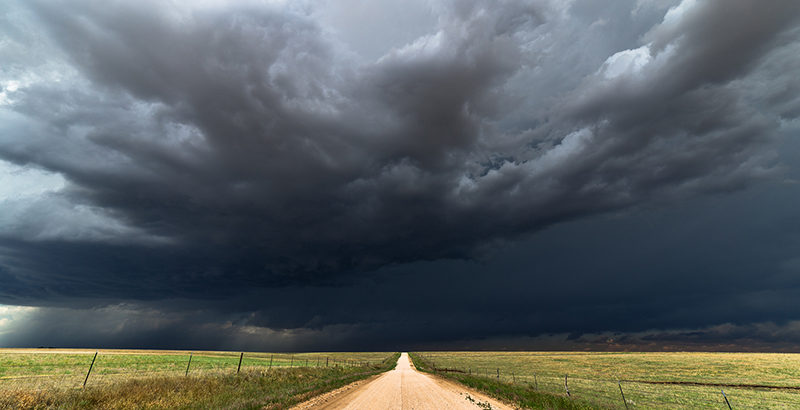 Support The 74's year-end campaign. Make a tax-exempt donation now.
During my years as a teacher and school administrator, I remember wishing several times that I could have seen a problem coming while I still had time to change course. My job now is to help schools do just that by soliciting regular feedback and gaining insight into what's on the minds of parents and educators.
I lead a team of data analysts who review and categorize responses to a text message survey tool used by schools across 28 states. Having access to regular feedback from nearly half a million parents and educators allows me to see emerging issues and trends. One trend I see right now in our data is terrifying: a dramatic spike in school violence.
Across the country, adults are struggling to manage their emotions — on airplanes, in grocery stores, even at schools and school board meetings. Violent crime in many cities is on the rise. Last year was the deadliest ever for gun violence in America, and this year is on track to surpass it. The COVID-19 pandemic has undoubtedly increased trauma, isolation, stress, anxiety and economic disparity worldwide: all events that can trigger violence.
These stressors impact children as well. Not only have students been exposed to increased trauma, but many who relied on school mental health resources pre-pandemic were unable to access them during school closures. This is causing a troublesome environment for students and teachers who have returned to school this fall.
Our data at Possip reflects this turbulence. The surveys our school partners send out ask a few short questions designed to gauge satisfaction and highlight specific concerns or praise. We organize the responses into reports for school leaders and identify trends by tracking frequently used keywords. In these results, we've seen an increase in concern from families about students fighting, school violence, student safety and bullying — even at schools that never struggled with those issues before the pandemic.
In the first two months of school this year, there has been a 150 percent increase in the number of parent comments that reference bullying and violence over the same time period in 2019, the last time students were in school without a pandemic looming. Compared with this time last year, when many schools were virtual, we are seeing 26 times as many responses referencing bullying, fighting and violence.
Parents have responded with comments like: "The fighting worries me." "My daughter feels unsafe and is having a hard time concentrating." "I'm concerned that these kids could one day get seriously hurt from all the fighting that goes on."
We should all be worried. Given the fallout we've seen from this global pandemic, this isn't necessarily surprising. But we can't just sit back and wait for the worst to happen.
Here are three things that can help prevent school violence:
Expand mental health support in schools
While many districts are investing federal COVID emergency relief funding in mental health services, the national labor shortage is making it difficult for schools to find qualified staff. But mental health support doesn't have to come just from trained professionals. It can be embedded in a school's culture.
Teachers can learn trauma-informed classroom management and mindfulness practices. To kickstart this work right away, teachers and staff can be shown how to leverage apps like Headspace, BetterHelp or Shine, to support their students' mental health and their own. Daily wellness checks from teachers or counselors can help students make meaningful connections with others, and creating safe spaces for students when they need to talk or share a concern can make them feel like important and valued members of the school community. EdWeek found that students who were involved in K-12 school shootings had a history of rejection, often being victims of bullying or parental neglect. Allowing students to share, feel listened to and resolve problems at school improves their mental health.
Listen to and learn from families
It can be intimidating for schools to give families a platform for regularly sharing their ideas, opinions and concerns. School leaders often worry that addressing complaints will take time away from other administrative duties. But in helping schools do this, we've found the opposite to be true. When parents are consistently asked for their insights and feedback, schools can identify issues early and prevent small problems from snowballing into major crises that put everything else on pause. When parents have a systematic, routine and simple way to share concerns about their child's emotional or mental state, it gives schools time for intervention before a situation becomes a safety risk.
Lean on your community
Using the power of community and partnerships is an effective tool for decreasing student violence. This was the case in Chicago schools that implemented a system called Safe Passage, which places trusted adults along pedestrian routes to school. It was also evident in schools across the country that have used a program called Watch D.O.G.S to bring dads onto campuses. Students can also lean on one another for support during this difficult time. Implementing peer support groups or structured peer support systems may help strengthen students' mental health and help them feel positive connections at school.
A holistic approach to school violence prevention is challenging work, but it is necessary to support student well-being and to make schools and school communities the safe havens they should be.
Amanda Richards is reporting and insights lead at Possip and a former school principal.
Support The 74's year-end campaign. Make a tax-exempt donation now.