Resh & Brown: With Morale at the Department of Education at a Dismal Low, the New Administration Faces a Daunting Task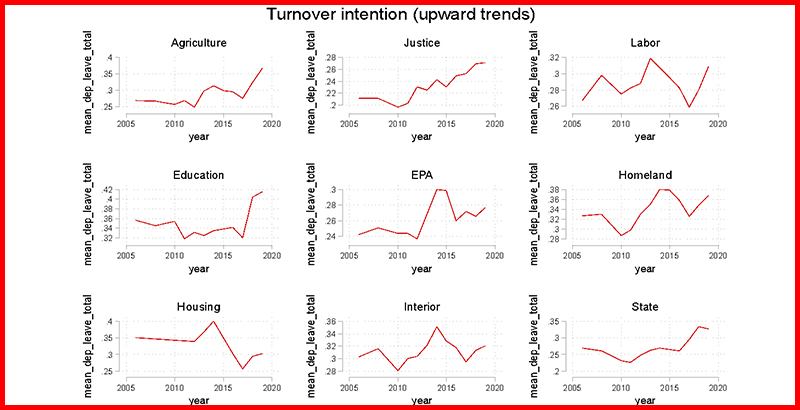 With thousands of personnel decisions on presidential appointees to be made in just eight weeks, the transfer of power is a logistical nightmare in the best of circumstances. While public attention often focuses on Senate-confirmed cabinet secretaries and the like, over 3,000 personnel appointments at the lower executive and upper-management ranks happen without Senate confirmation. These employees are often key to ensuring successful transitions from one president to another.
For a beleaguered federal workforce under constant attack from the White House since President Donald Trump took office, his refusal to concede and to cooperate with the Biden-Harris transition is a grand insult added to four years of injuries. Morale is falling at numerous federal agencies, and new data show the Department of Education has the most demoralized workforce of all.
Since 2002, a representative survey of federal employees has asked about workforce issues that are key barometers of an agency's relative health and morale. These data allow us observe patterns within and across agencies, and draw conclusions about how satisfied federal employees are about their working conditions. The findings are deeply and particularly worrisome for the DOE.
In the most recent survey, a larger percentage of DOE officials said they are ready to leave than at any other agency in the federal government. Nearly half (42 percent) indicated that they intend to soon retire or depart for some other job — the highest rate in 15 years. And though other agencies are expecting high turnover, none approaches the DOE.
This really should not come as a surprise. Using indicators from the same data source, a list of best places to work among mid-sized agencies from the Partnership for Public Service ranked the DOE last. A closer look at the data shows why. When asked about their job satisfaction or the sense of accomplishment they get from their work, DOE employees again ranked at or near the very bottom. These are both phenomena that have trended precipitously downward since the beginning of the Trump administration.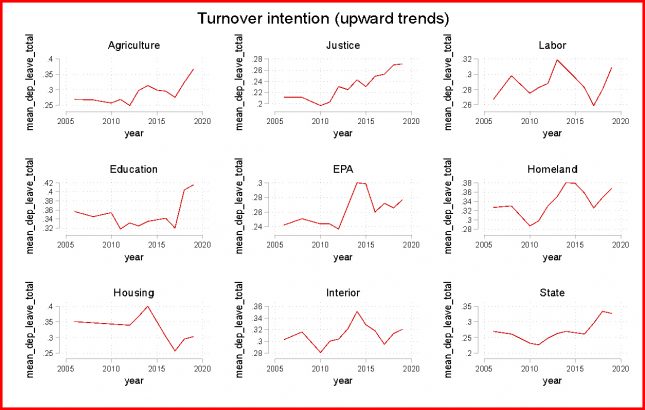 Employees likely have soured on Secretary Betsy DeVos. Since joining the cabinet, she slashed the agency's workforce by over 500 positions, a 13 percent decrease in just her first two years, according to Inside Higher Ed. And this budget-tightening hasn't been associated with improved performance at the agency. According to reporting by The 74 just last month, DeVos' DOE has been sued more than 455 times, 100 more than the previous administration.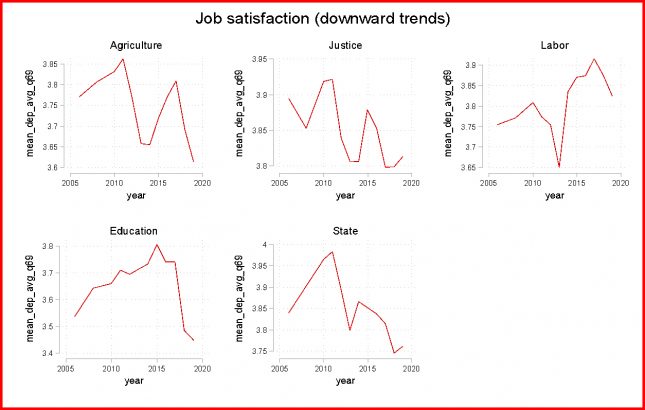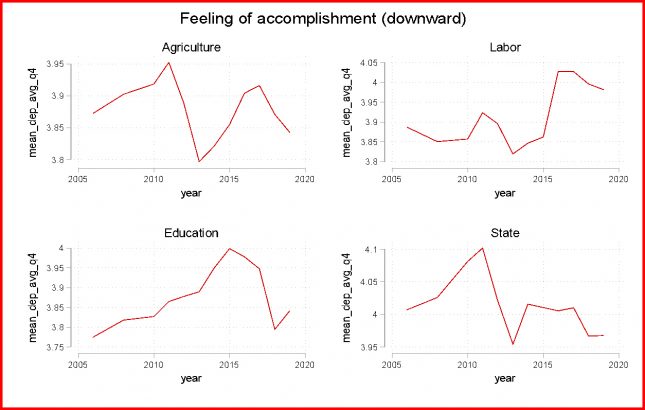 This is a major problem for the incoming Biden administration. Employee morale is not easily recouped without a conscientious focus on the past, as much as new leadership might be eager to move forward in new directions. This requires leadership that is innately familiar with the workforce, upholds professional norms (regardless of policy direction) and secures internal and external stakeholder support in establishing a vision for the organization.
Speculation is already running high on who will be nominated in the next couple of weeks. Regardless of who is confirmed by the Senate as the next secretary and who fills other important senior positions, they all will face an agency with a dispirited workforce and a high likelihood of a mass exodus. Rebuilding the trust and confidence of the agency's employees must be the first priority of the new leadership team after the inauguration. Retaining those who are on the verge of leaving should be the second priority. Failing to do this will stymie any policy goals for the next four years and hobble the agency's ability to better cope with the terrible effects of the pandemic on students, teachers and schools.
William Resh is C.C. Crawford professor in management and performance and associate professor, University of Southern California. Heath Brown is associate professor of public policy at the City University of New York, John Jay College and the Grad Center.

Get stories like these delivered straight to your inbox. Sign up for The 74 Newsletter