Report: Internet Gap Snubs LA Low-Income Residents & Widens Digital Divide
A new report found the digital divide in Los Angeles County has been exacerbated by "discriminatory" internet pricing practices from Spectrum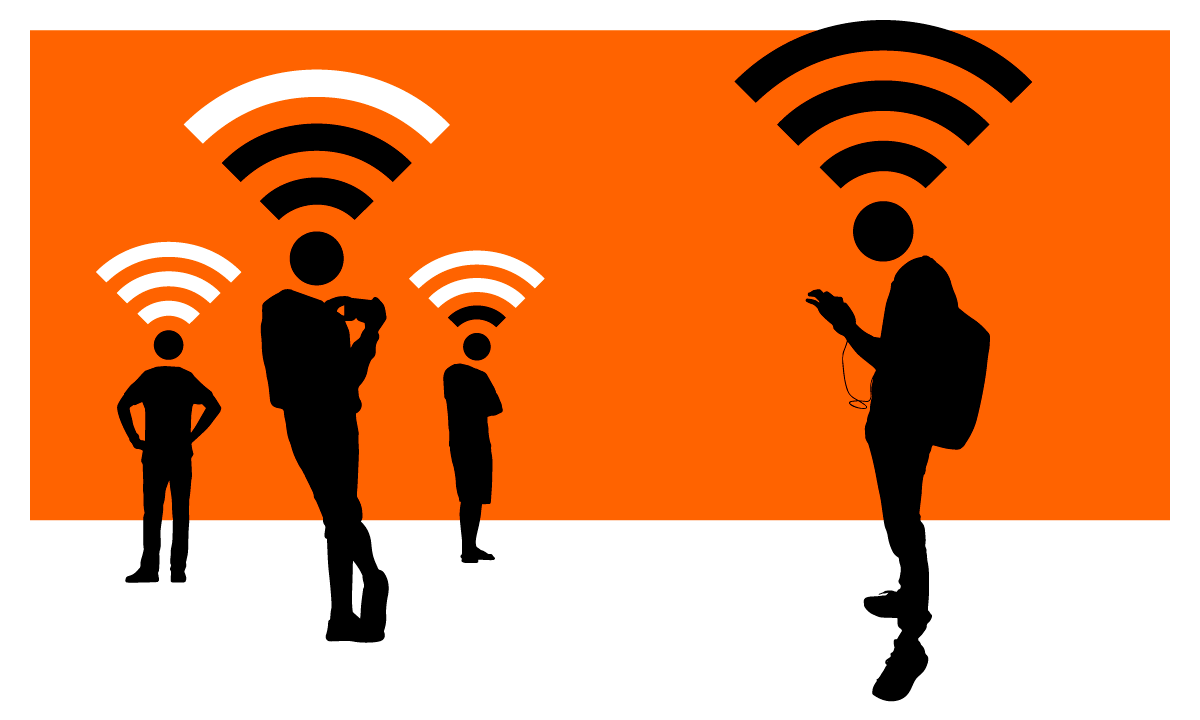 Get stories like these delivered straight to your inbox. Sign up for The 74 Newsletter
To compensate for the painfully slow internet in their Pomona home, Yesenia Miranda Meza's sons kept their cameras off during pandemic remote learning – causing tension with their teachers.
Because Miranda Meza couldn't afford a faster connection, the family was constantly at odds balancing the demands of online work and schooling.
"I can't be here trying to fix the internet or tell them to get on a camera when I'm on an important work call trying to make money for us to live," said Miranda Meza, a single mother of three boys.
Miranda Meza's home internet constraints are part of a larger problem affecting thousands of low-income families in Los Angeles County, according to a new report from the California Community Foundation and Digital Equity LA coalition.
The report found Charter Communications, which operates Spectrum – the monopoly internet provider serving 96.7% of Los Angeles county residents — consistently reserves its best offers for residents in wealthier neighborhoods, leaving low-income families paying more for the same or slower service.
For children nationwide, especially those from low-income families, the pandemic reinforced the crisis and scale of the digital divide as students with inequitable access to affordable and reliable internet scrambled to do online coursework.
After remote learning began in spring 2020, families resorted to extreme solutions to make sure their school age children had reliable WiFi. In August 2020 a Twitter photo of two young girls from Northern California sitting on the ground of a Taco Bell parking lot with their laptops for a connection and doing their online homework went viral. (Note: Spectrum does not provide service to this part of California and was not the family's internet provider)
"It's quite clear from the data and organizations we work with and families in these communities that there are discriminatory pricing practices from Spectrum," said Shayna Englin, the report's lead author and director of the California Community Foundation's Digital Equity Initiative.
"The way services are delivered…and the way that differs from community to community has real implications for how effective all of our public interventions are going to be in terms of closing the digital divide," Englin said.
The report found a resident in a neighborhood with a poverty rate of more than 30% would pay $70 per month for Spectrum's standard internet service compared to a resident in a neighborhood with a poverty rate of less than 15% that would pay about $54 per month.
Similar service from AT&T was split "about evenly" between high and low poverty neighborhoods for $65 per month, and Frontier was available for those in low poverty neighborhoods for $40 per month, according to the report.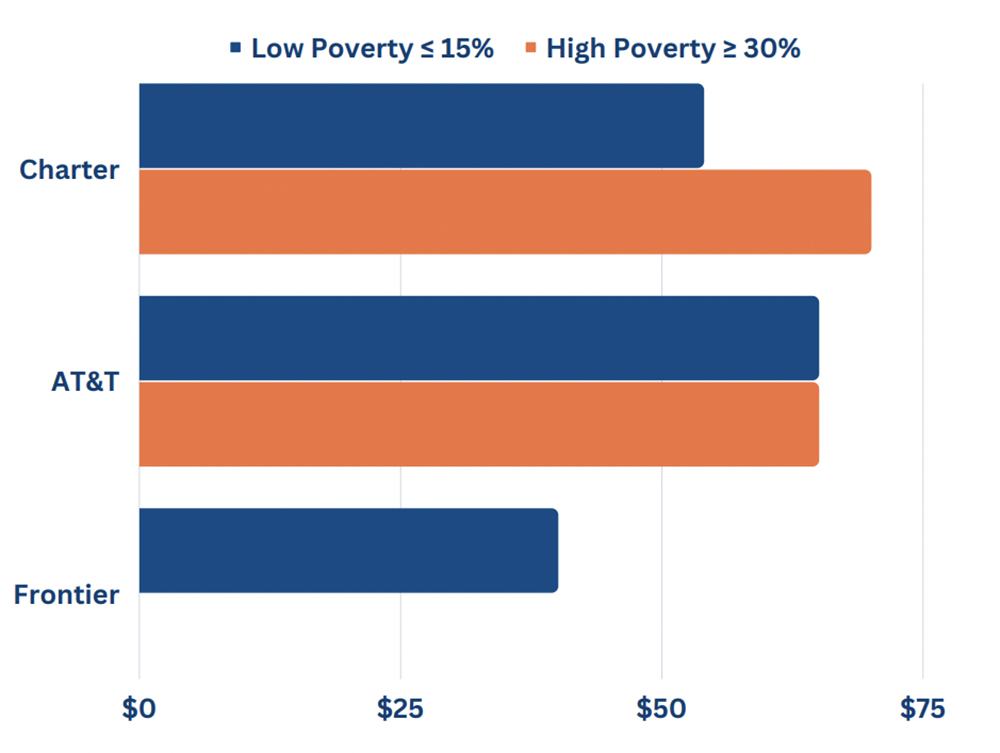 Because of the inferior internet in Pomona, Miranda Meza said that the demand among low-income families for the free hotspots offered by the school was so high that she had to wait to get one for her sons.
"I tried to explain to their teachers that our internet isn't the best and that's when they would tell us to go to the school and get a hotspot," Miranda Meza said. "I remember that we had to wait until the next round of hotspots towards the end of the school year which caused conflict with their teachers."
The limits to reliable internet access also exacerbated Miranda Meza's children's learning loss – especially for her son with a disability.
"In order for me to keep up with my son's mental health he goes to online group therapy," Miranda Meza said. "So us having internet issues has been a great challenge because he's not anywhere near where he's supposed to be."
Englin said lack of reliable, high-quality internet could have lifelong consequences for low-income children.
"You don't have to extend very far out to understand what the implications are for those kids who are going to have the most learning loss," Englin said. "Kids who fall behind when they're in elementary school have difficulty catching up, and it has a lifetime impact in terms of what their opportunities are and what their economic mobility looks like."
Spectrum denounced the report's "false narrative" with "cherry-picked comparisons of short-term discounts," said spokesperson Dennis Johnson in an emailed statement.
"By ignoring the fact that Spectrum has connected millions of households through the Affordability Connectivity Plan, or the fact that Spectrum doesn't require contracts, the [California Community] Foundation undermines both its own legitimacy and the efforts by Spectrum and so many others in the community to help deliver equitable access to high-speed and reliable internet connections," Johnson wrote.
Johnson also criticized the California Community Foundation for making "no attempt to work with Spectrum…presumably because its methodology and claims are misleading and easily challenged."
Get stories like these delivered straight to your inbox. Sign up for The 74 Newsletter