Report: Career and Technical Education Programs Can Boost Graduation, Wages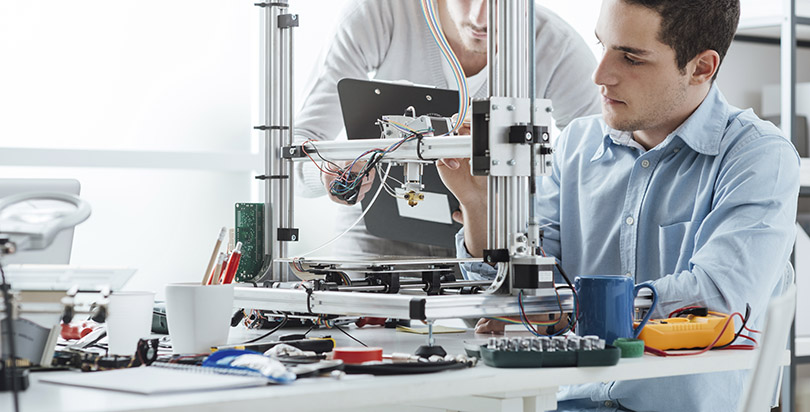 Taking more career and technical education (CTE) courses helps students graduate from high school, get a job, and earn more money, according to a
report
released today by the Fordham Institute, a conservative think tank. Written by University of Connecticut professor Shaun Dougherty, the report examines Arkansas's required CTE program and recommends that other states borrow from its approach.
The findings come amid ongoing debates about how high schools can best prepare students for postgraduate success,
whether college is "for everyone,"
and to what extent schools should create different academic and job preparation tracks.
Previously called vocational education and seen as a path to trade jobs for lower-achieving students, CTE has been "re-conceptualized" in recent years to explicitly link academic and technical content and help students "develop general skills … for broad multi-faceted industries (such as health care, information technology and hospitality services)," according to the study. It cites past surveys showing that while the vast majority of American high schools offer some CTE courses, the proportion of credits earned in those programs
decreased
from 18 to 13 percent between 1990 and 2009.
Dougherty focuses on Arkansas, which requires students to take six, year-long "career focused" classes — often, but not always, categorized as CTE — in order to graduate. In all, 89 percent of Arkansas students took at least one CTE course and on average took five (well above the national average of 3.5). Thirty percent of students in the state also "concentrated" in CTE by passing three or more classes that were part of the same program of study, the most popular being business, family and consumer sciences, and agriculture.
The study's main finding is striking: "The more CTE courses students take, the better their education and labor market outcomes." Taking one additional CTE class above the average made students 3.2 percentage points more likely to graduate and earn $112 more per year after high school. Students concentrating in a specific program were particularly likely to benefit. Nor was this merely a correlation, according to the report: it compared students who appeared similar but took different numbers of CTE classes, suggesting any difference in outcomes are caused by CTE.
Encouragingly, the CTE programs didn't appear to come with the downsides that critics of vocational tracks often point to. For instance, there weren't major differences among populations of students enrolled in CTE. Nor did taking more CTE classes make students less likely to pursue a four-year degree, and it actually increased the likelihood of a student enrolling in two-year colleges.
"CTE is considered a desirable elective for the majority of students and middle and high achievers are not shying away from it," the report says.
On balance, the report is clearly good news for CTE advocates, but it also has its limits. For one thing, it's always hard to pin down the causal effects of a program; this study does a good job trying to do so, but we might worry that students taking more CTE classes may in some ways be different than those that don't, making apples-to-apples comparisons tricky.
There's also the challenge of a changing economy: what happens if a new technology or other shift in the labor market makes one or many CTE concentrations obsolete? It's not clear how well schools will adapt. In an interview, Dougherty agreed that this was a concern, but pointed out that it applies to all career-focused programs, including post-secondary ones.
It's also important to remember that this is one study in one state that has placed an apparently unique emphasis on preparing students for careers.
Research
findings on
other
career-focused
high
school
programs
are somewhat positive though not uniformly so. Another recently released
report
1
, co-authored by Dougherty along with Tamar Jacoby and released by the Manhattan Institute, focused on New York City's high school dedicated to CTE; it found suggestive evidence that attending such a school increases student attendance and graduation rates. Hopefully future research can help policymakers determine why certain approaches are more successful than others.
Dougherty closes the Fordham study with recommendations for Arkansas ("stay the course") and other states ("invest more heavily in secondary CTE"). More broadly, he encourages policymakers at all levels of government to "make high-quality labor-market-aligned CTE available to all students, and encourage (and enable) them to participate."
---
1. Disclosure: The Manhattan Institute report was funded in part by the Walton Family Foundation which is also a funder of The 74. (Back to story)
Support The 74's year-end campaign. Make a tax-exempt donation now.