Rees: How ESSA Elevates Public Charter Schools In Its Push For Higher Standards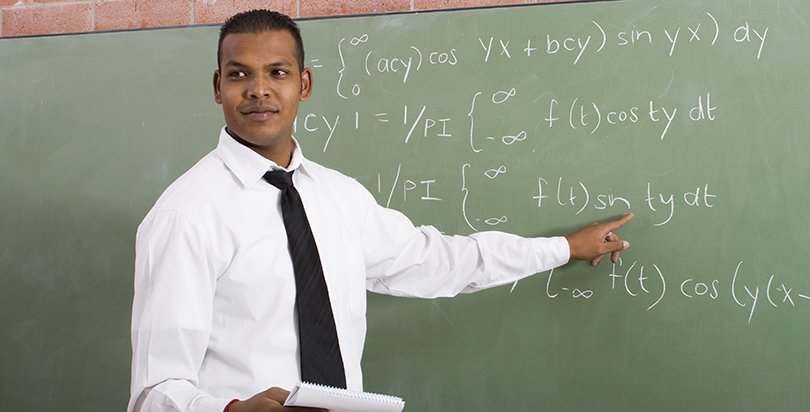 When bipartisan majorities in both houses of Congress came together prior to the holiday to pass the Every Student Succeeds Act (ESSA), they reaffirmed that the federal government — consistent with the past 50 years of education policy — has a vested interest in making sure that vulnerable students are not lost in the shadows. ESSA maintains the requirement that states test all students in reading and math in grades 3 through 8, and once in high school. Science tests must be administered three times over the course of 10 years.
Importantly, the results of these tests have to be disaggregated by socioeconomic group, so that we know whether schools are effectively serving all of their students, not just some. This is essential to ensuring that African-American, Hispanic, low-income, and other traditionally underserved students don't get overlooked when we assess school quality.
Testing requirements ensure that parents have access to information about their children's schools so that they can hold schools accountable for results. But if a school isn't effective, parents also need access to better choices.
Amid all the complaints about the No Child Left Behind Act, it was easy to overlook the fact that NCLB empowered poor families. It allowed them to remove their children from underperforming public schools. NCLB gave them access to free after-school tutoring. While these provisions weren't well implemented, they marked the first attempt at the federal level to give families (especially poor families) some recourse while their school was being reformed.
Now the onus is on states to continue empowering low-income families by devising programs that expand their current school choice options. Public charter schools have a proven track record of success with students in underprivileged communities, and should be available to even more of these students.
Under ESSA, the federal government has given states more flexibility and independence to make that happen.
In approving the final version of the legislation, Congress updated and improved the Charter Schools Program (CSP), which provides seed funding for charter development and expansion. The modernized law allows for a dedicated stream of money to replicate and grow the very best charter schools. New charter operators will have more flexibility in how they use federal funding, and charter school representatives are guaranteed a seat at the table when states and local authorities decide how to implement federal rules.
ESSA also addresses two problems public charters have confronted: creeping regulations that reduce autonomy and inadequate funding for facilities. Under the new federal law, states that ensure charter school autonomy and access to facilities will get priority when it comes to allocation of federal CSP dollars.
States must use increased federal charter school funding to now get serious about fixing their worst-performing schools. The federal School Improvement Grant program was intended to prod states into taking aggressive corrective action in persistently failing schools, but states more often took the money without implementing big reforms, and students saw little to no improvement. ESSA now gives local education agencies the flexibility to use Title I funds to increase access to high-quality charter schools. And charter schools receiving CSP funding can use weighted lotteries that increase access for disadvantaged students.
Taken together, the reforms in ESSA should put public charter schools at the center of efforts to ensure a high-quality education for every student.
By leveraging federal charter school funding to bring new options to students that desperately need them, states can prove that they are indeed the best judges of what will help their residents thrive.
Get stories like these delivered straight to your inbox. Sign up for The 74 Newsletter