Rees: For the New Year, States and Districts Should Give Public Charter Schools the Facilities & Funding They Need and Deserve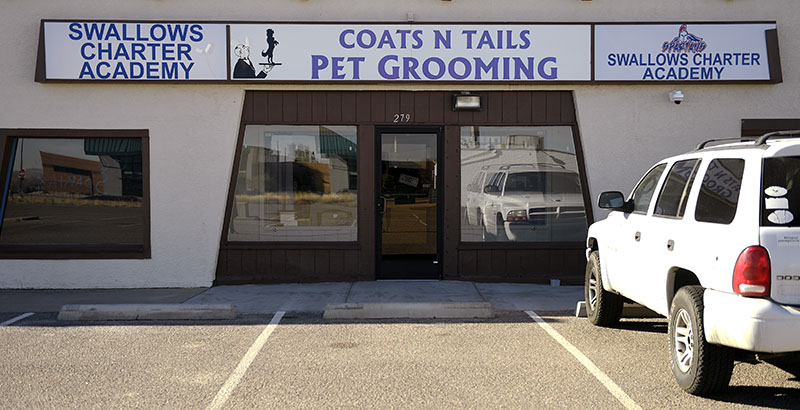 What's at the top of the charter school wish list for the new year? Access to facilities that adequately serve the needs of their public school children and educators.
A disappointing reality for too many charter school students is that the operators of their schools cannot access buildings that are designed to create engaging and stimulating learning environments, let alone include facilities that are standard in most schools — libraries, gyms, even cafeterias. Though charter schools are public schools, funding inequities and bureaucratic limitations deny them free access to public buildings and financing options that are readily available to district-run schools.
There are several reasons for this gap in access to this most basic of school resources — a functional learning environment — including anti-charter sentiment driving exclusionary local and state policies. A recent study from the University of Arkansas took a particularly close look at the funding disparities that impact charter school students relative to their traditional school counterparts, with disheartening findings. Charter schools in 14 urban districts received an average of nearly $6,000 less funding per pupil than traditional public schools, a gap that has grown consistently since 2003. This unacceptable inequity forces charter school leaders to decide between using their limited funds for academic investments or adequate facilities — a decision no educator should be forced to make.
An estimated 5 million additional students would attend a charter school today if they had access to one — and the lack of access to equitable facilities is a key reason charter schools can't keep up with demand. Given that charter school students typically come from our most underserved communities, this readily solvable gap is an injustice that state, local, and federal representatives should not stand for.
Despite these limitations, many charter schools provide a high-quality education for their communities by putting the needs of students first. Across the country, you can find inspirational stories of charter schools and teachers using their voices to advocate for facilities that serve their students effectively. No school should be forced to operate out of a trailer or a strip mall, no matter how effective that school may be. Anytime flawed bureaucratic and political processes are placed over the needs of students, we fail all students, whether we represent district or charter schools.
At the National Alliance for Public Charter Schools, we are working to drive solutions, most recently through the establishment of the Charter Schools Facilities Center, the first entity dedicated solely to helping public charter schools access better, more affordable facilities and facilities financing. The center will capture and share existing best practices for improving and funding facilities for charter schools, and it will develop new, innovative solutions to address this challenge.
But applying real, lasting solutions will require a greater commitment. Following the midterm elections, our local, state, and national legislatures look very different — and incoming representatives have an opportunity to meet the needs of all public school students. For starters, as a new year's resolution, every state should commit to giving charter schools access to unused or abandoned district public facilities. Many districts restrict these buildings from being leased to charter schools, which they perceive as competitors. This is the most unjustifiable example of putting political interests over the needs of public school students.
States should also work to address the funding gap between charter and district students by providing a per-pupil facilities allowance or state grant for charter school facilities. The solutions are varied and available; it's just a question of whether we have the political will to serve all students equitably.
Whichever solutions states choose to pursue, action is needed now to prevent another year in which charter school teachers and students wonder when they will receive access to the facilities they deserve, or in which millions of parents will be left on waiting lists for the schools they desire their children to attend. The onus should not be on teachers to make limited facilities work — it should be on policymakers to ensure that every student goes to school in a building designed for learning. It's time to move great facilities from the wish list to reality.
Nina Rees is president and chief executive officer of the National Alliance for Public Charter Schools, the national advocacy arm of the charter school movement.
Support The 74's year-end campaign. Make a tax-exempt donation now.