Reed & Rosenbaum: 10 Reflections From 10 Years of SXSW EDU, as Conference Gears Up in Austin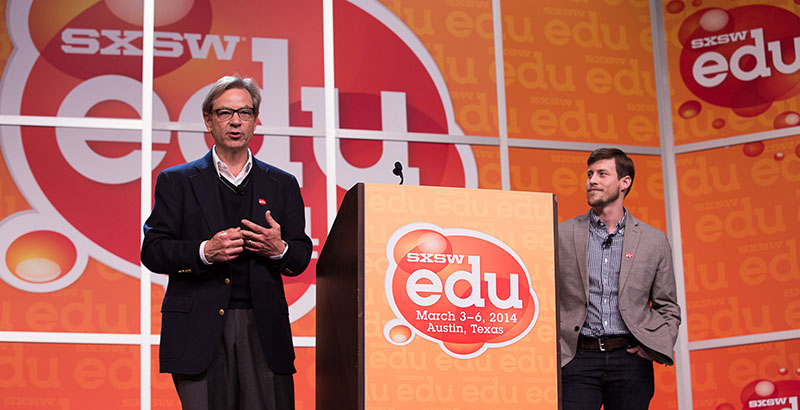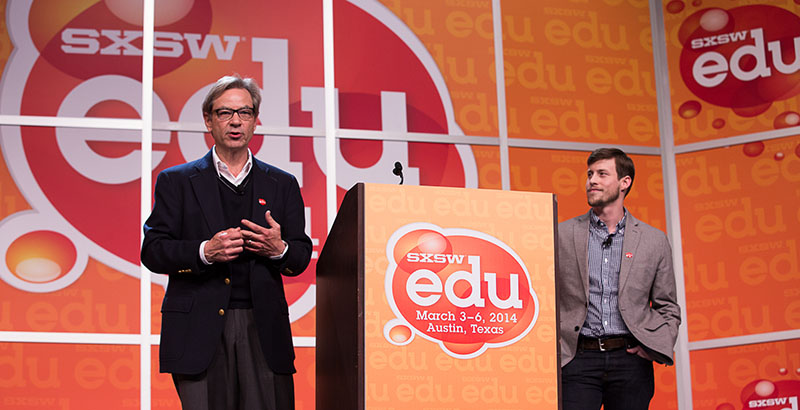 In 2010, Apple released the first iPad, Justin Bieber dominated the music charts, and the FIFA World Cup was played in South Africa. In Austin, Texas, SXSW EDU was a spark of an idea, incubated at SXSW Interactive. We joined together to produce the first SXSW EDU in 2011, and between us, we've been guiding SXSW EDU as it has flourished and matured.
Since its first year in 2011, the SXSW EDU Conference & Festival has grown from 800 to 8,000-plus registered attendees, who gather each March in Austin to celebrate diversity and share perspectives on how to advance teaching and learning.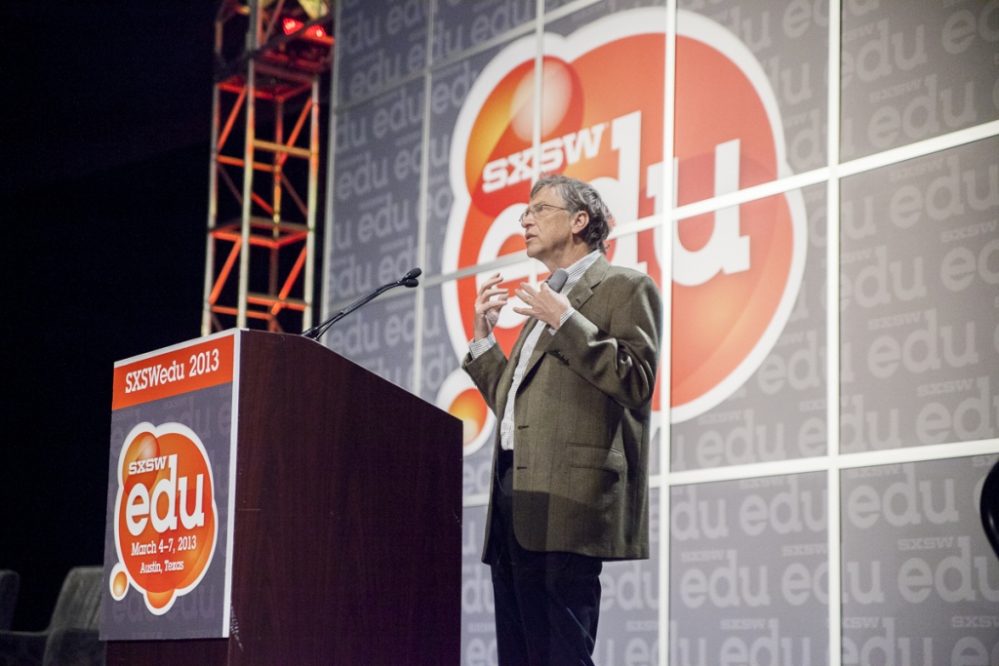 As we look back, we reflected on 10 areas in education that have evolved over the past 10 years. The changes in the landscape of learning over the past decade have been striking.
1. Standardized vs. Personalized Learning
In the past 10 years, the conversation has morphed from a focus on school structures and systems to the needs of the learner. Slowly but surely, there has been a transition from high-stakes testing to student-centered teaching to better support and engage children.
2. Learning as a Lifestyle
Whereas learning once principally occurred in the confines of school, the move to continuous learning throughout one's career and life has expanded where and when learning occurs, to everywhere and all the time. We no longer view learning as limited to institutions and degrees, but as a lifelong pursuit.
3. Student Voice
More than ever before, youth of today are becoming leaders of their own learning, lives and the world in which they live. Their level of engagement signals a shift from passively receiving their education to being more active in creating their own futures. Back in 2015, we partnered with Student Voice to host a problem-solving session to help the organization build out the Student Bill of Rights that lives on today as a testament to students' role in driving their own learning.
4. Learning From Educators
For as long as we can remember, teachers stood in the front of the class and taught lessons whether students were listening or not. Similarly, SXSW EDU initially modeled most of its program with an expert at the front of the room. Thanks to our passionate, engaged and vocal community, we quickly discovered — like all learners — that they value a very different, more personalized, interactive experience.
5. Hardware to Software
During the first few years, the program was full of sessions focused on bringing devices into the classroom and how best to implement 1-to-1 initiatives. Now, after the success of getting technology into schools, organizations are turning to software and experiential platforms to empower educators to be more personally connected to their students and their learning.
6. Fueling Learning Through Design
From schools and libraries to informal community learning centers, the drive to create meaningfully designed spaces for learning has become a priority. Physical space and classroom design impact learners' creativity and motivation in unique ways, which led to the creation of the SXSW EDU Learn by Design competition in 2017.
7. STEM to STEAM
What was once a discussion of teaching science, technology, engineering and math has grown to embrace the arts as an integral part of the learning process. The arts are enjoying a renaissance after decades of being overshadowed by assessed core subjects, and the conference reflects this by including more performances, films and a special Playground that highlights immersive experiences at the event. There is an appreciation that interdisciplinary learning makes these subjects more accessible and inviting to everyone, regardless of background, gender or comfort level.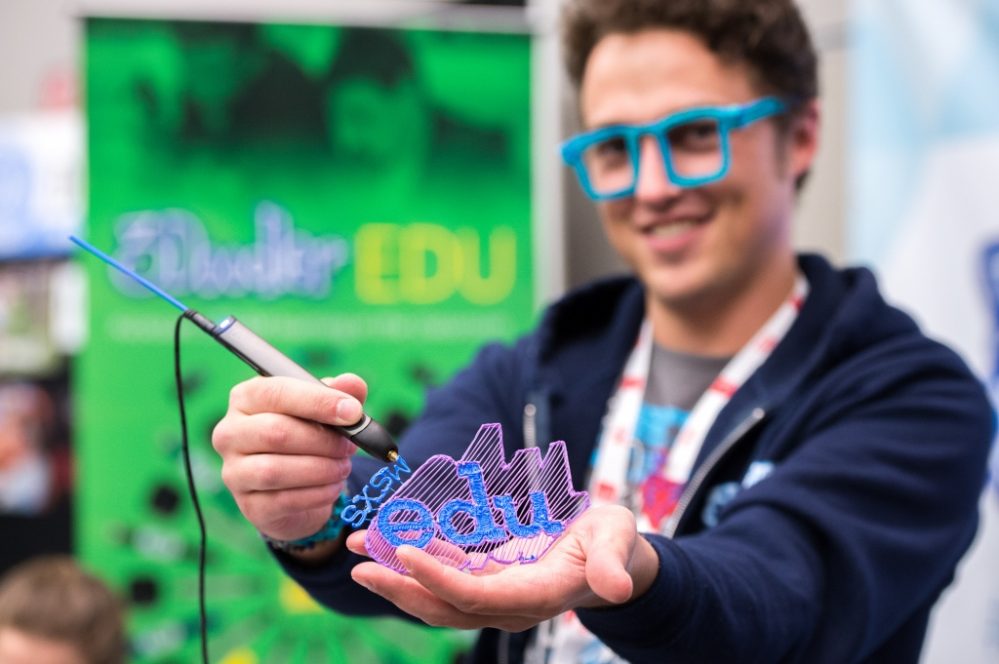 8. Wellness and Self-Care
Whether talking about students or educators, there has been a shift toward supporting the whole child and the whole educator, and building a balance among work, learning and life. It's no surprise, then, that the SEL & Wellness programming track has been one of fastest-growing over the past five years; expanded offerings range from meditation and yoga to hikes and runs and more.
9. Future of Work 
Rapid changes in the workplace are forcing educators to revisit the skill sets and tools that students need to succeed. These weren't at the forefront of the discussion 10 years ago. But today, to prepare youth for jobs that don't exist yet, schools and businesses are partnering to share insights, address challenges and create new opportunities in both K-12 and higher education. In an effort to build a stronger bridge between these communities, we launched a crossover program on the final day of SXSW EDU to bring tech leaders into the conversation.
10. Intersection of Culture and Learning 
For SXSW EDU, education sits squarely at the intersection of culture and learning. It is there that our community gains its inspiration and insights from diverse voices and varied perspectives. As a tool for empowerment and economic mobility, world-class learning systems embrace the fundamental imperative that such opportunities be accessible and available to all learners — an aspiration that SXSW EDU embraces and champions.
What we know for certain, after a decade of SXSW EDU, is that we are stronger because of our community, with its diversity and shared vision for supporting teaching and learning. At the end of the day, we will continue to push for more human connectedness, compassion and inclusion.
Ron Reed is founder and executive producer of SXSW EDU. Greg Rosenbaum is head of SXSW EDU.
Get stories like these delivered straight to your inbox. Sign up for The 74 Newsletter