Reality Check: What Will It Take to Reopen Schools Amid the Pandemic? 8 Experts Weigh In on What Parts of Remote Learning — and In-Person Teaching — We Should Keep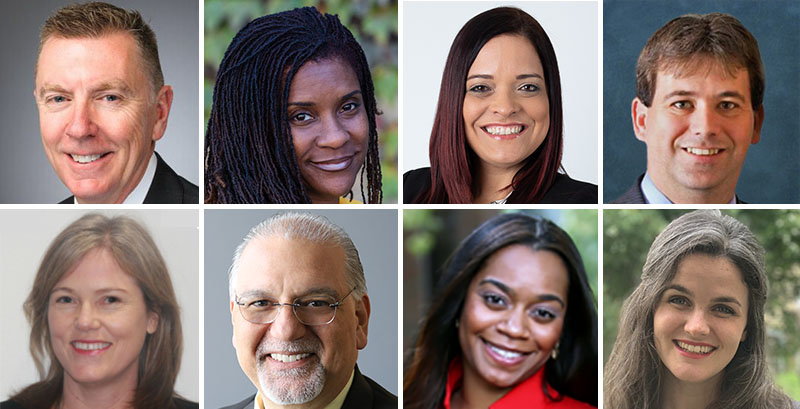 This is the second in a series of invited responses to some of the big, unanswered questions facing America's schools as they prepare to reopen in the fall. The Center on Reinventing Public Education, in partnership with The 74, fielded responses from a diverse roster of educators and policymakers in order to promote creative thinking and debate about how we can collectively meet student needs in an extraordinarily challenging school year, and beyond. You can see previous installments here.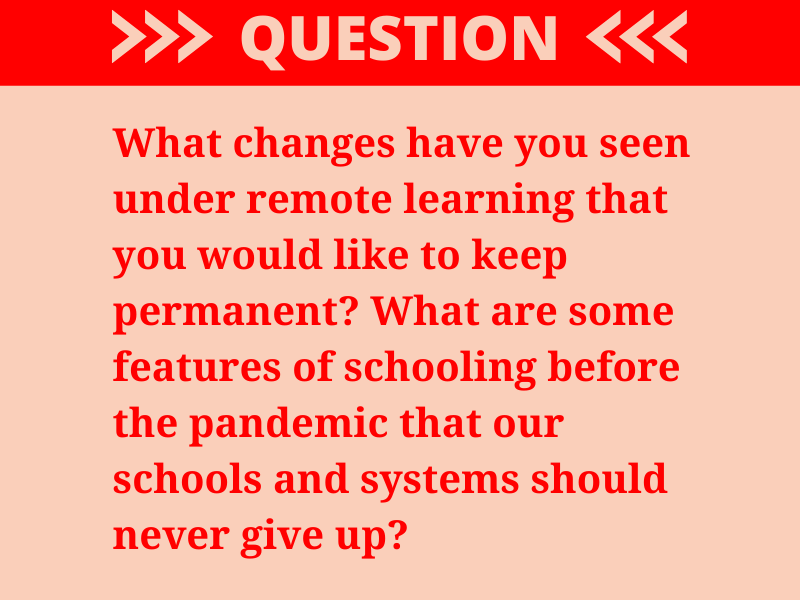 ---
Black and Brown children need a radical new beginning
By Lakisha Young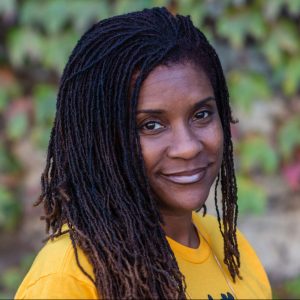 Oakland's education system was in crisis before COVID-19. One-third of our district schools are labeled as some of the lowest-performing schools in California.
Now, closing school buildings amid the pandemic has only raised the stakes, exacerbating the inequities that have left our Black and Brown students underserved and undereducated for decades.
When schools first closed, our leaders began describing steps they would take to ensure the continuity of learning. At The Oakland REACH, we are shouting from the rooftops to say we don't want that: The learning experience our children have been receiving cannot continue. Less than 30 percent of African-American and Latino students are reading on grade level. Continuity of learning keeps our kids on a pipeline to prison — not college.
So, if you want to know what features our systems should keep in place, my answer is: None.
We need to tear down this system that has failed us for generations and rebuild it from scratch. We can't just work to bring our Black and Brown students closer to an equal playing field. We owe them a massive leg up that we build into the system from the start. And if there's ever going to be a moment when we have the community on board with this kind of bold thinking, it is now.
There is something new since this pandemic started that I do want to keep in place: the anger, the passion and the spotlight on injustice. I want to keep our demands for change too big and too loud to ignore.
For so long in Oakland, too many privileged folks have sat at make-believe tables of equity with Black Lives Matter signs in their windows. Meanwhile, they are taking full advantage of an "out" and exercising choice for their own kids, buying their way into expensive communities or sending their kids to private schools, while they fight to curb our families' access to choice in policy debates.
Now, with a global pandemic and systemic racism thrust into our headlines every day, no one can look away and pretend injustice isn't there. We are all getting mad, and we are all demanding something new. But like a lot of people, I worry that this sense of urgency for change will fade. My hope is that from this painful time of massive upheaval in all of our lives will come inspiration to move forward with radical, innovative transformation for our kids. If that means staying loud and starting over, let's do it.
Lakisha Young is co-founder and executive director of The Oakland REACH, a parent-led group committed to empowering families from the most underserved communities to demand high-quality schools for our children.
---
Universal technology access: An overdue necessity, especially for students with disabilities
By Margaret Molloy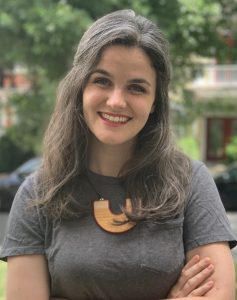 COVID-19 forced schools to seriously consider a long-overdue priority: one-to-one technology and universal internet access in and out of school.
Remote learning demands that every student have internet access and a laptop, something students with disabilities have needed for a long time. Now, any student with a disability can receive text-to-speech, read-aloud or other accommodations that allow them to access the curriculum at all times. Likewise, students learning English can use online dictionaries and translation features seamlessly.
Ubiquitous technology access allows all students to work the way adults do. When they find unfamiliar words and concepts, they look them up. When they need to figure out how to complete a task, they watch tutorials. If they're reading a book set in a place that's unfamiliar to them, they can pull up a map. Technology is an essential tool, not a crutch; we must teach students the specific skills they need to expertly wield it.
Hopefully, now is when we realize that technology benefits all students so we can move beyond criticisms like "It's too expensive," "That's an unfair advantage" or "The real world isn't like that." The real world is like that! All working adults rely on technology, and it behooves educators to strengthen the technological skills students can use to solve problems.
I have the privilege to work at a school that made tech and internet access a top priority upon closing for the pandemic. My school also cultivates community and trusting family relationships that enabled us to have not just a successful technology rollout but also a partnership culture that kept students and parents engaged in remote learning. We leveraged student relationships and family partnerships to ensure that students had access to all school-provided social services, including meals, mental health supports, translation services, rent relief and health consultations with our school nurse.
Had we not had these trusting relationships prior to the onset of the pandemic, the technological progress we made would not have happened. Schools have long served as community centers, and the pandemic proved that they must continue to do so.
Not all school districts made technology and internet access a priority, and not all districts sincerely strove to provide all students with the accommodations and social services they needed prior to or during the pandemic. After ensuring student and family safety and access to food, clothing, shelter and mental health services, technology access should be every district's priority.
Margaret Molloy is a fifth-grade English teacher at Excel Academy Chelsea in Massachusetts.
---
Teacher training, parent choice and technology access are three important areas of progress
By Louis Algaze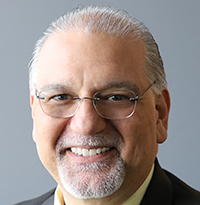 There are three educational areas that have had an increased focus that I would like to see continue: professional development for teachers on navigating the online learning environment, educational choice and an investment in technology.
Districts, schools and teachers in Florida moved quickly to transition to remote learning. With school in session, they had to be nimble and work with the infrastructure in place to finish out the year. The verdict is still out for many schools on plans for reopening in the fall, but many are evaluating a blend of traditional school and online courses. By providing teachers with more intensive training for the online classroom, districts can better prepare to make sure students' education needs are met.
There is an increase in awareness of the educational choices available to families. The ability for parents to select the learning environment that best fits their child's needs is a critically important focus. Some families may find that a comprehensive online education is a better fit for their child. Others may feel it is not right for them. Regardless, it is imperative that we put the needs of our students first.
Technology and internet access are key to an online or blended learning environment. Investing in devices and internet access for students and teachers, as well as expanded server capacity, will bridge the digital divide and ensure that students are able to stay on track with their education. Florida Virtual School created an online learning community as a free resource with best practices, information, webinar recordings and more for teachers, school administrators and parents who are new to the online learning environment. We also upgraded servers and systems to expand our capacity to be able to support up to 2.7 million students in Florida.
This is an important safety net that is now in place, should we see a need in the future.
Louis Algaze is president and CEO of Florida Virtual School.
---
The future of education: Parents living, working and learning alongside their children
By Cath Fraise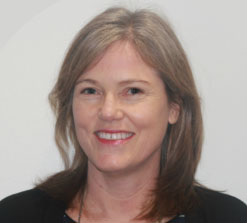 A quiet revolution is going on that is not just about education. It is about reinventing the way we live, learn and work, and it is about having flexibility in how families can organize their lives. Gone are the days when every family was subjected to the snail's pace of large, highly regulated, self-serving systems that did not serve their needs.
Families are waking up to the fact that children do not need to be in a school five days a week to learn. In fact, learning happens all the time, and there is an abundance of resources that configure learning to suit the needs of every member of a family. The conventional structure of schooling is inefficient, and it breeds conformity and passive consumption of material that is learned outside of context and soon forgotten.
We actually need the opposite: a generation of divergent thinkers, solving real-world problems, finding meaning and collaborating with others, preferably embedded in a community.
During this time, liberated from the four walls of a classroom, children are getting a chance to explore. Parents are finding online spaces where children can safely discover what resonates with them. People are also finding that you can build a powerful and dynamic community online quite well — just look at teens playing multiplayer video games. To create such a community, you just need to be meeting regularly to master something together.
The schools of the future will be combinations of online and offline interdependent communities, with families coming together to create the education they need for their children by choosing from a vast array of available options. It is already happening. Families will be able to customize their lifestyles as easily as their Starbucks orders.
A new type of social architecture will be a fixture in every town or school system: a vibrant co-learning community with professional guidance to serve every child, with an attached co-working space for parents to reinvent themselves, learn alongside their children or lend their own expertise to the learning community. After all, we are all lifelong learners.
There are many benefits of creating communities of learners, and schools need to be exploded into vibrant learning communities with much more flexibility. This requires a shift in perspective, and the pandemic has opened up the possibility to design the learning infrastructure of the future.
Cath Fraise is the founder and executive director of Workspace Education, a co-learning community in Bethel, Connecticut, and the founder of the International Association of Colearning Communities.
---
We can't simply return to normal; 'normal' didn't work for many kids
By John Deasy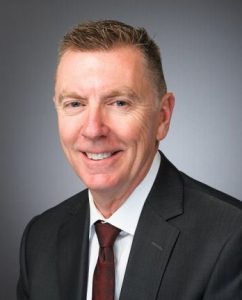 This pandemic has been a terrible event. It has laid bare the known, but often not discussed, situation that many youth — and, in particular, youth who live in circumstances of poverty and peril — were never getting a quality education. These youth have constantly fallen behind their peers academically and in terms of access to quality instruction and supports. For decades, their outcomes have been tragic, even before the pandemic.
I often hear the phrase "We must get back to normal." I hope we do not go back to "normal," the way things used to be, because it was never good for so many of our youth. I urge us to use this horrible event to establish a new normal, one that so many have hoped for and tried to establish for so long.
Therefore, among the things that would be good to keep from our unplanned national experiment with distance learning are the new methods of building and sustaining constant connection with families and youth. Weekly calls, principal and superintendent town halls, home visits, and customized tutorials for those who never had tutorial support are among a few examples. Another is the creation of astonishing content and interactive processes that teachers have created out of whole cloth and, more importantly, shared with their colleagues. The experience of seeing true open-source material created by teachers, and teachers helping each other, has been a joy in a dark time.
We must never give up the practices that engage families and youth in authentic ways. Learning and the development of executive function are communal events in so many ways. Returning to classrooms from a distance learning format will give us the opportunity to learn again the power of individual and collective support, in and out of the classroom.
Lastly, among the less-discussed results of distance learning has been a dramatic fall in reports of bullying. In fact, many students report this as a bright spot on the terrible times we are going through. When we return from distance learning, we must not give up on a bullying-free experience for all.
John Deasy is the former superintendent of Stockton and Los Angeles unified school districts.
---
Our families need a more resilient education system
By Bárbara Rivera Batista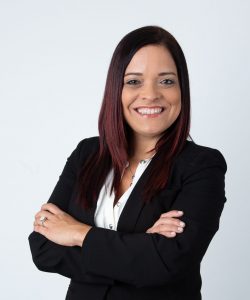 Understanding the basic needs and circumstances of each student and family has been key to our purpose. Aiming to eradicate poverty is our mission. We help the next generation succeed by providing an excellent education for young people, sustainable economic alternatives for their parents and social-emotional resources for families.
Vimenti School is in its second year of operation as the first charter school in Puerto Rico, with 92 students from kindergarten through second grade and 83 families, 80 percent of them living under the poverty level.
COVID-19, like many other disasters, such as hurricanes and earthquakes, has continuously impacted our students and families. And focusing and maintaining a connection with the families have proved essential.
A census of our families at the beginning of the pandemic showed that 65 percent did not have computers at home, 47 percent did not have internet access, and 31 percent lost their jobs during this challenging period. We needed to move fast to address those challenges in a creative way.
Focusing on family relationships was crucial to ensuring their well-being. Weekly calls from case managers, teachers, and economic and health support staff were part of the family support network.
Other efforts include cash assistance for families, internet connectivity, and identifying the necessary equipment and platforms for distance learning.
To accommodate the needs and challenges of distance learning without devices or connectivity was difficult. Teachers were very sensitive to these situations and worked with each family to provide support. This time of remote learning has strengthened teachers' ability to be empathetic, meeting families where they are, and creating solutions that will work for everyone. This will continue into the next phase of remote, hybrid or in-person learning, and we must not forget how important it is to have strong school-home relationships to meet students' needs.
Individualized instruction, sending assignments to students' homes, was the first step to education continuity, but we knew that not all children and parents could handle information in the same way. We organized students into small groups according to their needs and looked for ways to reach everyone according to their resources. We transferred the classroom structure to an online environment, meeting the students at their levels. From now on, maintaining an alternative system for teaching will be crucial to ensuring that we are able to continuously serve our community and fulfill our mission.
Bárbara Rivera Batista is director of Vimenti School, an initiative of the Boys and Girls Clubs of Puerto Rico and the first public charter school on the island.
---
The COVID-19 pandemic accelerated our distance learning infrastructure overnight
By John Legg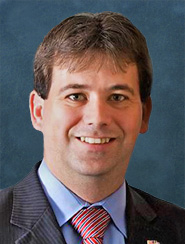 We have learned some valuable lessons as a result of transforming our brick-and-mortar classrooms into digital remote learning experiences.
First, educators no longer fear technology and can use it to provide content, assess students and collaborate. This forced immersion into remote learning has demonstrated that educators can be proficient with digital curricula and platforms if we give them the support they need.
Too often, school leaders underestimate the skills and ability of our educators to integrate content and technology.
Educators have awakened to the idea that they are able to unlock a wealth of resources that make learning more engaging, efficient, relevant and easily accessible to a broader range of learners. This spring, I witnessed educators collaborating and using innovative educational programs such as Nearpod, Newsella, Loom, Kahoot and Quizizz.
However, no software could substitute for live, real-time interaction between students and their teachers and classmates. As students interacted with the teacher and their peers, the level of engagement, excitement and learning increased dramatically.
Second, students are masters of technology and need the proper connectivity, digital devices and instructional platform to succeed. When digital resources are available to everyone, learners of all socioeconomic backgrounds can excel. Too often, adults make excuses for why learners can't do something, before even allowing the students to attempt to succeed. At the charter school I co-founded, in a matter of hours, learners as young as kindergarten were navigating educational platforms such as Schoology and Google Classroom. Students were uploading and downloading lessons and interacting with teachers and other students — often with little to no assistance from adults. The challenge is ensuring that each learner has a functioning device. The low cost of Chromebooks allowed us, as a tech-oriented school, to provide a device for each learner. We partnered with our local internet provider so all learners were able to have access to free internet.
Finally, rigorous content, collaboration and customization must be safeguarded and not sacrificed. Far too often, schools inadvertently focus on digital implementation, instead of actual learning, as the goal. Educators must resist the temptation to simply celebrate the success of delivering digital content. We need to make sure the content itself remains robust and rigorous. A less-than-engaging in-person educator will be the same lackluster educator via distance learning — perhaps even more lackluster. But great educators can deliver engaging lessons that enable all learners to reach their intellectual potential even in the face of a global pandemic.
John Legg is co-founder and business administrator of Dayspring Academy, a pre-K-12 charter school near Tampa. He served for 12 years in the Florida Legislature, including four as chairman of the Senate Education Committee.
---
The current crisis has forced some important innovations
By Jennifer Charlot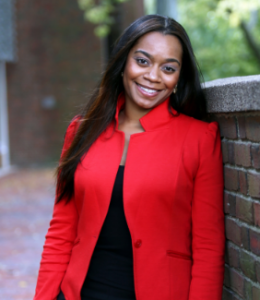 Some say that the only way education will change is if a monumental event causes the system to fall off a cliff. It could be argued that the system has fallen.
This sudden "fall" has had serious consequences. It has not only exposed, but deepened, inequities. However, as we observe in "3 Jobs That Matter for Schools Navigating a COVID World," it has also forced schools to lean into reinvention and opened space for educators to unlock their own innovation potential.
For example:
Understanding learners' lives: Having learning occur in the home can make it much more intimate. It enables educators to see whether their students prefer to work at a table or under their bunk bed. They meet the family pets. Parents and siblings pop in to say hello. What happens in the home is top of mind and can't be ignored. This level of vulnerability creates the possibility for deeper relationships.
Relevance: "Students are getting bored; they aren't signing on." This concern plagued many educators and caused them to ask what they could do to make learning more engaging. Some opted for more relevancy — a shift that learning science has been pushing for years. For example, instead of doing science worksheets, some students were asked to study the soil samples in their backyard and explain their findings on a video call with their peers. Others assumed the role of journalists and investigated the lives of essential workers during the COVID pandemic.
Family engagement: This homeschool situation has invited families to gain closer insight into learning and determine their own views on their children's education. In the best of situations, teachers are coaching caregivers on how to support learners, and families are doing more than ensuring compliance with schoolwork. At one school we work with, families advocated that teachers send a smaller amount of disconnected work home and instead make assignments more coherent.
Learner agency and personalization: When asked, one of the biggest things students elevate when reflecting on distance learning is the control they have over their time. It also enables teachers to target their attention to the learners who need it most for more extended periods of time. This kind of individual attention was rare in our pre-COVID learning environment.
These changes aren't universal, but where they are happening, we shouldn't turn back.
Jennifer Charlot is a partner at Transcend, where she focuses on school design services and learning science. Transcend is a national nonprofit organization focused on supporting communities to create and spread extraordinary and equitable designs of school.
Support The 74's year-end campaign. Make a tax-exempt donation now.