Reality Check: What Will It Take to Reopen Schools Amid the Pandemic? 6 Experts Weigh In on the Looming Fiscal Crisis and What Services Districts Should (and Shouldn't) Cut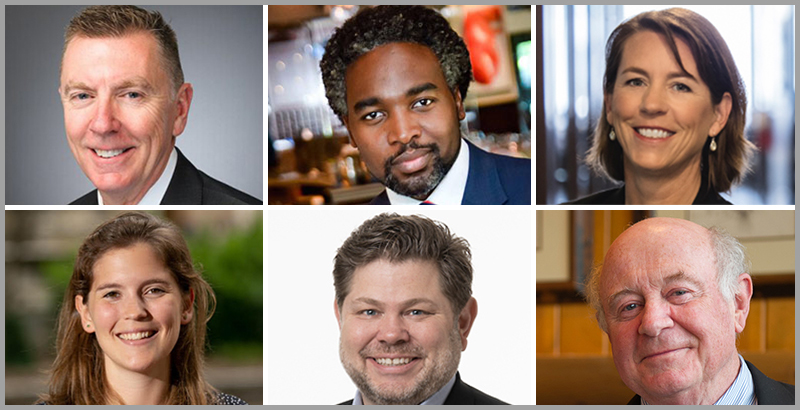 This is the first in a series of invited responses to some of the big, unanswered questions facing America's schools as they prepare to reopen in the fall. The Center on Reinventing Public Education, in partnership with The 74, fielded responses from a diverse roster of educators and policymakers in order to promote creative thinking and debate about how we can collectively meet student needs in an extraordinarily challenging school year, and beyond.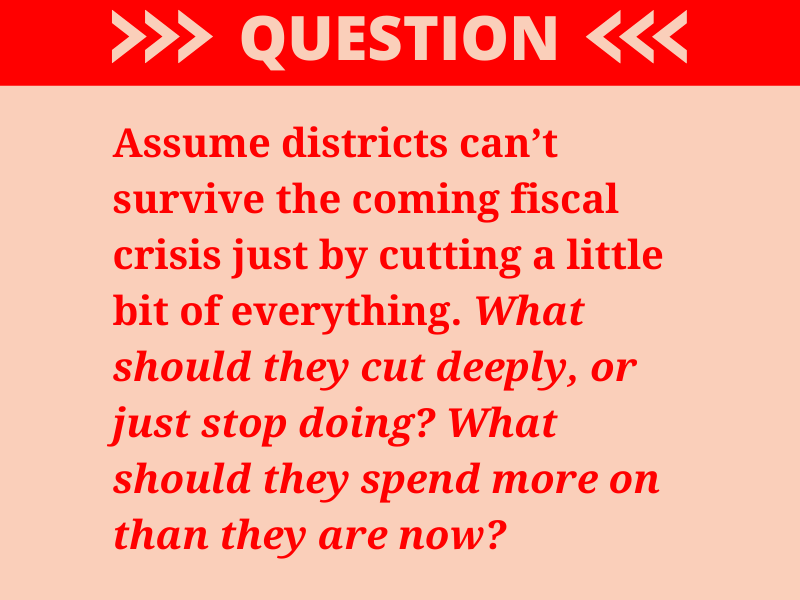 ---
Now is the time to ask: Are we investing in the right priorities?
By John Deasy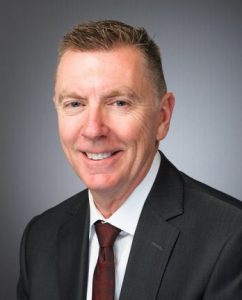 It is my belief that school districts are not going to simply cut their way through, or out of, this recession.
Its systemic nature is unique and will last for a considerable period of time. Therefore, investments should be considered very carefully. And these investments must respond to the world beyond COVID.
First, I would end investments in school policing. If and when police are needed, use existing municipal or county services. Clear signals and symbols of criminalization have no place in schools. The same goes for programs of punishment. I would invest, rather, in programs of restoration. I would also reconsider the use of classroom aides. A true structure for individual and group instructional support and tutoring is required for all youth. I would stop funding any afterschool activities that do not have a demonstrated beneficial effect on learning, and I would increase investments in trauma-informed care and instruction. Finally, I would increase investments in authentic home-to-school routine communication.
This is an opportunity to imagine what an education that is youth-centered and trauma-informed could and should be. It is also an opportunity to imagine a school day that is not defined by minutes in a seat, but rather by providing opportunities for every student that have been historically afforded to our privileged families.
If the pain of isolation and "otherness" that this pandemic has laid bare for all to clearly see is to create an opportunity to truly reimagine education FOR ALL, then how we invest, and what we stop investing in, will be key to any good strategic plan.
John Deasy is the former superintendent of Stockton Unified School District and Los Angeles Unified School District.
---
Public education funding needs to accommodate students' diverse needs
By Paul Hill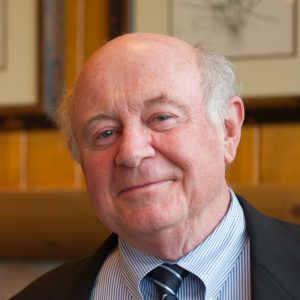 As schools reopen, depleted state budgets could force spending cuts of more than 10 percent. It's hard to see where the cuts can be made. The biggest cost item, teacher salaries, is insulated from cuts by law and politics.
In earlier financial crises, school districts hung on, waiting for a return to normal. But this crisis is different because districts face new costs, even as funding declines, for connectivity, devices, teacher and parent training, and distancing adaptations to school buildings. Fears of contagion and future virus spikes will force partial or full school closures.
In the future, public education needs a funding system built to accommodate a diversity of need and allow quick responses to changes in the balance of in-person and distance learning.
The new system needs to support individual children's education, not a fixed set of buildings or employees. Districts will need to maximize the amounts spent directly on students.
The money for direct services to students will need to be flexible. It must be usable for classroom teacher salaries, but also for individual children's shares of the salary of a master teacher who instructs thousands of students online, or tutors students individually, or for a college that provides a specialized math or science course for students from across the district or even the state.
This kind of flexibility is not possible if districts automatically fund schools, as now, based on a fixed staffing schedule. Funding needs to follow students to the instructional and service programs they experience.
To make this flexibility possible, state and local governments should provide a baseline amount for every student, plus additional weights based on poverty, language learner status or eligibility for special education services. Families could tap this money to cover their child's cost of attending a school, or for online courses, tutoring, counseling or supplemental learning experiences.
To help guide the use of their child's funding allotment, parents could use part of it to hire a navigator, an expert or organization to help them identify needs and assemble a coherent educational program.
The new, less rigid funding system sketched here is a necessary step toward public education for the post-COVID era. It will turn the system for allocating public funding to schools from an obstacle into a positive enabler of child-centered innovations in instruction and student support.
Paul Hill is the founder of the Center on Reinventing Public Education and a research professor at the University of Washington Bothell.
---
Financial uncertainty requires leaders to make tough choices and stay focused on students
By Marguerite Roza and Katie Silberstein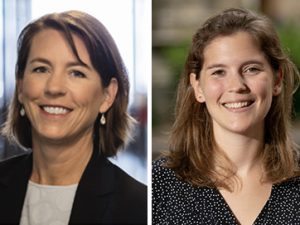 Districts are grappling with difficult decisions this summer. As they weigh scenarios for reopening schools, the crisis continues to unfold, creating financial uncertainties unlike any leaders have ever seen. How deep will cuts in state funds be? Will there be more federal dollars? How much? What reopening costs will schools face? If some staff can't work, will districts have to pay them in full?
Act now to rein in promised spending increases: With financial unknowns, some districts have taken a wait-and-decide-later approach. That's problematic, since doing so proceeds with decisions made when the economy was humming and that are now out of step with the current context of record-high unemployment. Doing so drains reserves and raises the odds of deeper, more hurried, more disruptive cuts later — possibly forcing layoffs where students lose teachers mid-year. Where changing spending plans runs afoul of labor agreements, leaders can use the current context to reopen contracts, restructure benefits and have hard conversations about what's at stake for students.
Keep the focus on students: Districts face myriad pressures to focus on staff needs, from preserving hard-fought raises to protecting jobs and safeguarding health when schools reopen. District leaders want to do right by staff — and they should. But the fundamental job of schools is to educate students, and that's where the focus must stay.
A budget cut that reduces the number of school days may be more harmful for students than selected layoffs or delayed raises. Keeping students at the center of decision-making can help leaders make tough choices amid competing pressures.
Temporary salary reductions can keep the school system intact: A temporary across-the-board salary reduction — from the superintendent on down — can protect students while preserving jobs as districts await relief funds. While unpopular, salary cuts are less disruptive than widespread layoffs or furloughs, which mean less schooling at a time when students have already missed so much. Some districts have proposed eliminating electives or athletics entirely or even keeping schools shuttered because they can't afford to operate with new health guidelines. A 5 percent salary reduction could avert a 4 percent reduction in force or furlough of 10 school days, allowing schools to maintain services during the rocky months ahead. Staff need to know the move is temporary.
For longer-term cuts, invite school leaders to weigh in: Principals can engage with staff and families to decide what's worth protecting and make the trade-offs that make sense for their students and communities.
Marguerite Roza is a research professor at Georgetown University and director of the Edunomics Lab, a research center focused on exploring and modeling education finance policy and practice. Katie Silberstein is a research fellow at the Edunomics Lab.
---
Give parents the virtual options they need
By John Bailey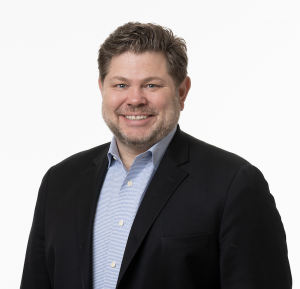 There is growing evidence that many parents will not send their children back to school and instead expect their child to have online learning options.
A recent survey found that nationally, only 27 percent of parents felt comfortable resuming school in August or September. Forsyth County Schools, in Georgia, will offer online learning as an option for any student who wants it next year, after a survey found that 24 percent of parents weren't comfortable sending their child back to school. Half of parents in New Orleans want the option for continued online learning.
Schools will need to invest more in platforms that choreograph online learning, online content and professional development for their teachers. Standardizing both platforms and content providers can help drive down costs in terms of both initial price and ongoing technical support.
This could also be a cost-saving opportunity. States could develop an Online Teacher Corps, consisting of their school systems' best-of-the-best online instructors, and share them across district boundaries, which could then free up other teachers to provide tutoring and one-on-one instruction. States could enter into reciprocity agreements that allow their students to have access to the best online courses and providers across state lines.
Schools could also invest in telemedicine as a way of quickly scaling up health and mental health services to support their already overwhelmed school nurses. Hazel Health, for example, partners with schools to enable students to receive immediate care through telemedicine by connecting with one of the service's network doctors. Manatee offers online mental health options for students and their families.
There's no question that when students return to school this fall, parents will demand academic and nonacademic options that aren't constrained by school building walls or geographic boundaries. The challenge for our school systems will be finding ways to meet that demand — quickly.
John Bailey is an adviser to the Walton Family Foundation and a visiting fellow at the American Enterprise Institute. He previously served in the White House and the U.S. Department of Education. He worked on pandemic preparedness at the U.S. Department of Commerce in 2006.
---
Now is the time to tackle systemic inequity
By A.J. Crabill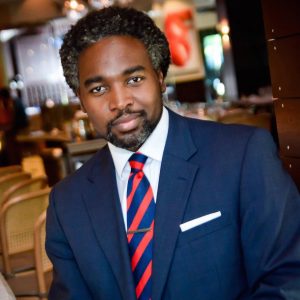 If new contributions of state and federal funds aren't available to help school systems cover ballooning health and safety costs triggered by the pandemic, local leaders will be tempted to let these costs cannibalize funds intended for instruction. This pattern, which is beginning to play out across the nation, will cause unacceptable harm to students and exacerbate ongoing inequities if left unchecked.
Because these extraordinary health and safety costs are predominantly one-time expenses (rather than new annually recurring budget items), I strongly recommend that Congress reimburse states that use rainy day funds to relieve local budget pressures caused by COVID-19.
If Congress and states refuse to lead, I suggest that school systems spend from their reserve funds to prevent a zero-sum competition that leads to raids on instructional funds as a way to pay for health and safety measures. A contest among student health, student learning and a large reserve fund should not privilege the fund.
It will not be enough, however, to fill the budget holes created by the pandemic. Restoration of the old order will not do. The larger challenge is the accumulated damage to instructional time and instructional quality during this crisis — damage that adds further injury to students who previously spent years in struggling schools.
The damage caused by curtailing instructional time is unlikely to be remedied without redesigning how funds are allocated to individual schools. We need to move away from flat allocations based only on how many students attend a school, toward weighted funding based on student needs and characteristics. Student need should be the basis for every dollar received and allocated by the school system.
Similarly, we must rethink systems to remedy the damage caused by erosion of instructional quality. School systems must inspire an intentional redistribution of educator talent. They must do away with systems that reward tenured educators with preferred placements, and replace them with a system that rewards the most effective educators for serving students with the greatest needs. Student need should drive educator incentives and placements.
Our lives and our institutions have been disrupted by forces we could not control. What we can control is whether we take this opportunity to create a new, truly equitable order from the chaos. This means doing things differently. Student outcomes don't change until adult behaviors change.
A.J. Crabill has served as the Kansas City Public Schools board chair, adviser to the Council of the Great City Schools' Governance and the Texas Education Agency's deputy commissioner for governance.
Support The 74's year-end campaign. Make a tax-exempt donation now.