Reality Check: What Will It Take to Reopen Schools Amid the Pandemic? 5 Experts Weigh In on Politics and Education Reform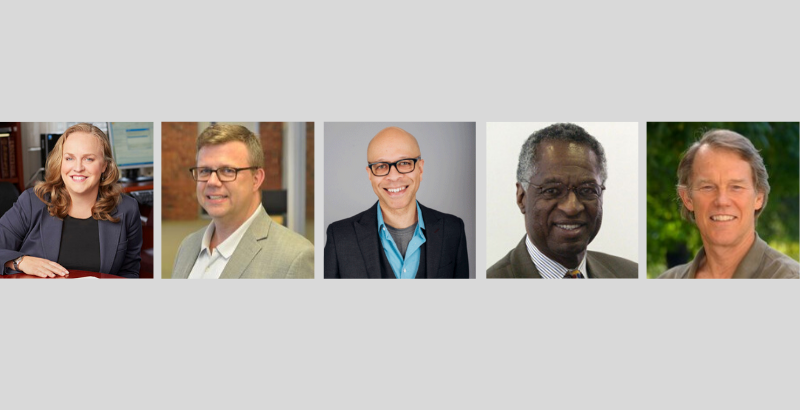 This is the sixth in a series of invited responses to some of the big, unanswered questions facing America's schools as they prepare to reopen in the fall. The Center on Reinventing Public Education, in partnership with The 74, fielded responses from a diverse roster of educators and policymakers in order to promote creative thinking and debate about how we can collectively meet student needs in an extraordinarily challenging school year, and beyond. You can see previous installments here.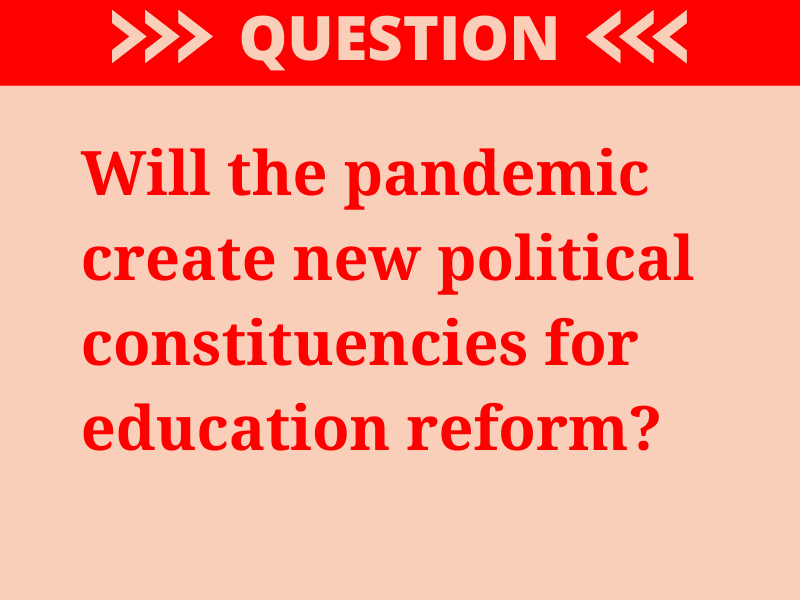 ---
First, let's get clear about what 'reform' means
By Cami Anderson
I'm no longer sure what "education reform" means. At some point, I believe it meant a commitment to four things:
Higher expectations for what all students can achieve;
Clear systems for holding educators, schools and systems accountable for making progress toward all students reaching those high expectations;
Different approaches to recruiting, selecting, training and retaining top-notch educators; and
Building new schools that could more quickly achieve the first three commitments.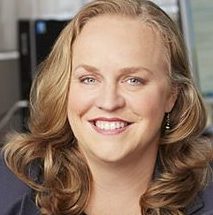 I still believe in these four commitments as cornerstones of the work left undone. But I have also thought for a long time that they are dangerously incomplete.
So, will this original vision of education reform gain new support during the pandemic? Only if education reformers learn the right lessons from their mistakes and work to correct them by committing to real equity and understanding that communities, not schools, are the driver of change.
Too many reform efforts lack a focus on communities — and we need to support a much broader set of strategies that fall outside the traditional education reform playbook. In my time in Newark, it felt like "reform" had come to mean pressure to build more charter schools, faster, with no regard for the larger issues affecting neighborhoods. Even as high-performing charter networks and schools expanded, the data were clear. Uncoordinated growth plans were emptying out schools in the poorest neighborhoods, and the neediest kids were being concentrated in traditional schools. As schools shrunk, the district decided which teachers to keep based on seniority, or the number of years they had been in the classroom, instead of their effectiveness on the job. And our district was forced to shutter buildings that were historical landmarks and lay off Newarkers in a city where the school system is the biggest employer. Too few "reform leaders" regarded this as a problem, let alone theirs to help solve as members of the community. "Reformers" must remove the blinders that come with focusing exclusively on growing charter school footprints.
In fighting racism and other forms of inequity, the reform community must do more to root out bias in our own approaches. Reform strategies in some of the most coveted charter schools, and definitely in many district-run public schools, perpetuate and in some cases exacerbate racism and other biases in things like hiring practices, cultures, curriculum choices, approaches to discipline and how progress is measured.
I still believe in bold change, including charters. But we are not deserving of new constituents if we can't meaningfully change the game for the students who are facing the longest odds and see schools as part of communities.
Cami Anderson leads ThirdWay Solutions, an organization that supports policy, government, nonprofit, corporations and philanthropies dedicated to equity and justice, and The Discipline Revolution Project, helping traditional and charter school systems radically rethink their approach to student discipline. She was previously superintendent of schools in Newark.
---
More parents have seen reasons to challenge one-size-fits-all
By Paul Toner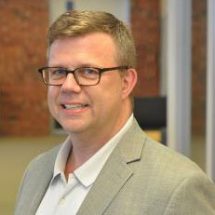 During our collective pandemic remote learning experience, many inequities have been laid bare among communities and students in high-poverty, underserved districts. But even parents in well-resourced school districts witnessed enormous inconsistencies from district to district, school to school and classroom to classroom.
Parents and teachers have been comparing their experiences with other parents and teachers across district, charter and private schools.
Families were given a close-up look as to what was happening in their schools on a day-to-day basis. For some, it has been a wake-up call that has created enormous concern regarding their own students' education and prompted questioning of traditional systems and structures. Why do we have schools and structures that are one-size-fits-all in nature, when families and children need much more individualization and flexibility?
I think parental and student experience with our education system during the pandemic will create increased advocacy for access to more personalized learning models.
There are possible alliances among traditional homeschooling constituencies, underserved urban and rural communities, and parents who believe that their children have not been well served by traditional schooling. I also imagine a backlash against strict local control with regard to developing curriculum, assessments and technology.
If, as is expected, remote learning becomes a regular part of our public education system, I see an opportunity for proponents of competency-based education built upon high-quality, rigorous standards and curriculum — but with year-long calendars and flexible scheduling that provides opportunities for project-based learning, internships and accreditation of out-of-school application of knowledge and skills (see Classroom Without Walls).
Paul Toner is senior director of national policy, partnerships and northeast region at Teach Plus.
---
Families will demand change, but what they want may surprise us
By Derrell Bradford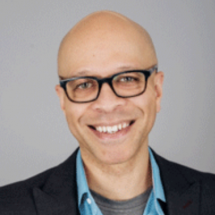 The pandemic will create new constituencies for education reform. But not for "reform" as we've known it.
The new constituencies will be for "different" in a way I think many families didn't think was possible, and it will likely be driven by a different set of values than pure achievement.
Across our advocacy network, families are engaging with their kids and their learning in new ways that emphasize both the child's growth and a growing bond between kids and caregivers.
Additionally, some folks have enjoyed what they believe to be the lower-stress environment of learning at home. None of this is what we'd describe as "reform," but it is a radical departure from the brick-and-mortar schooling ritual.
Derrell Bradford is executive vice president of 50CAN.
---
Change will still be about power
By Howard Fuller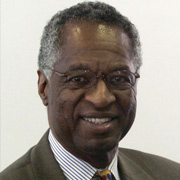 It's possible that the pandemic will create new constituencies for reform.
But I think there will also be increased resistance to "reform" from all the forces that continue to benefit from maintaining the current structures and the power arrangements that control them.
Put me in the skeptical group when it comes to believing that there will be significant "reform" in how we deliver K-12 education in this country and who controls those delivery systems.
Howard Fuller is founder and board chair emeritus of Howard Fuller Collegiate Academy, a charter school in Milwaukee, and recently retired as director of the Marquette University Institute for the Transformation of Learning.
---
Vested interests will likely remain entrenched — except, perhaps, in online learning
By Terry Moe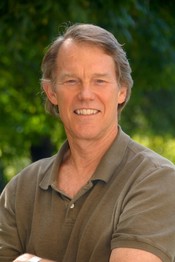 Disasters are opportunities for change. They force people to do things differently and seek out new ideas, at least in the short term. But that doesn't mean they will lead to major, enduring reforms.
As I've argued in my recent book, The Politics of Institutional Reform: Katrina, Education, and the Second Face of Power, Hurricane Katrina ultimately led to revolutionary education reform in New Orleans, not simply because it destroyed the city's school buildings, but because it also destroyed the power of the vested interests — the local teachers union and the local school board — that had long protected the status quo. With vested-interest power swept away, policymakers were free to pursue reformist paths that never would have been open to them otherwise.
The coronavirus pandemic is not doing that. In districts throughout the country, teachers unions and school boards remain just as powerful and entrenched as before. This simple fact will seriously limit the prospects for major change. There are some changes that the unions and school boards would actually want — e.g., efforts to combat social inequities by vastly increasing spending on schools, teachers and social services for disadvantaged kids. But in a post-pandemic future, money is likely to be way too tight to fund these sorts of goals.
If the pandemic opens up any path to reform, it is online learning. In the late spring, districts were forced to adopt virtual teaching, and the experience was overwhelmingly negative for teachers, parents and students alike. But that was partly because they were so unfamiliar and unskilled with the new technology. It was chaos. In the fall, things will improve. With many districts unable to go back to fully in-person classrooms, online learning will inevitably be an integral part of schooling — and everyone will increasingly gain familiarity with how to use it to best advantage. Some will continue to hate it, but growing numbers will see its advantages. Districts will also see that — if used wisely and selectively — it can enhance student learning, cut labor costs and play key roles on campus even when all students are able to return full time.
Although the unions will surely resist, the pandemic — and cost-pressured districts — may well hasten this line of reform, pointing to a future of schools that are hybrid blends of in-person and online learning.
Terry M. Moe is a senior fellow at the Hoover Institution and the William Bennett Munro professor of political science at Stanford University.
Support The 74's year-end campaign. Make a tax-exempt donation now.