Reality Check: What Will It Take to Reopen Schools Amid the Pandemic? 5 Experts Weigh In on Learning Loss and Students' Needs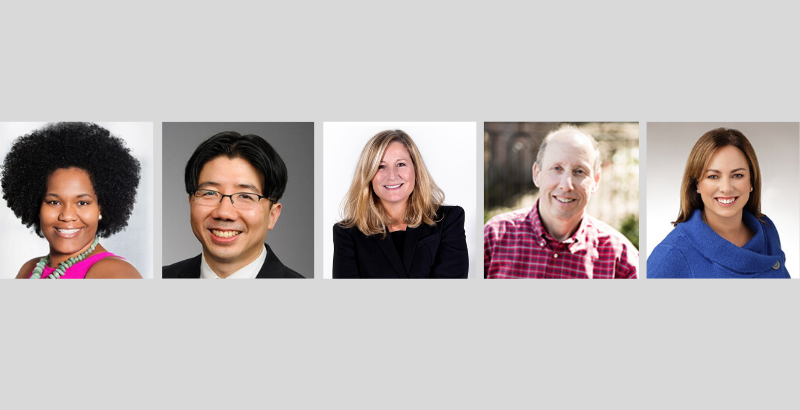 This is the eighth in a series of invited responses to some of the big, unanswered questions facing America's schools as they prepare to reopen in the fall. The Center on Reinventing Public Education, in partnership with The 74, fielded responses from a diverse roster of educators and policymakers in order to promote creative thinking and debate about how we can collectively meet student needs in an extraordinarily challenging school year, and beyond. You can see previous installments here.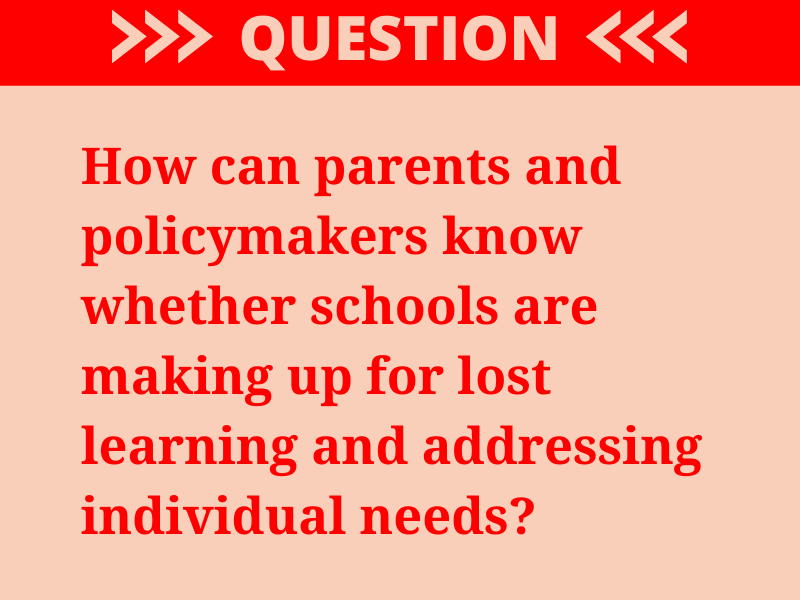 ---
We need to shine a light on the 'COVID slide'
By Hanna Skandera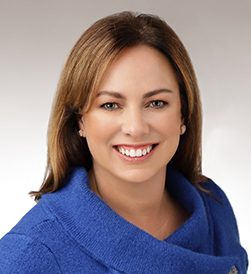 Every year, there are students who don't master their grade level. But there is a more glaring and urgent challenge for the upcoming school year.
Parents and policymakers will need to ensure that schools are prepared to support students' specific needs, bridge inequities and stem the loss of learning, all while establishing a safe and healthy learning environment.
COVID-19 presents the opportunity to be responsive to urgent needs and rethink how we use time, technology and talent to create solutions to close gaps exposed and exacerbated by the pandemic.
For the first time ever, most parents across the country have "experienced" school alongside their child. Many have expressed incredible appreciation for teachers and the magic they create in the journey of learning.
However, some parents have expressed significant realizations, such as: "I have a second-grader who can't read." Further, polls indicate that many parents feel their children are doing less schoolwork under distance learning than they would in a classroom, and are reluctant to return to school in the fall. In short, with the start of a new school year upon us, many schools are "on trial" to demonstrate their readiness.
While policymakers must provide the flexibility for states, districts and schools to adapt and innovate, as well as make sure all schools have an instructional continuity plan, they must also expect that all schools provide parents with quality information about a child's academic progress and learning gaps, and then establish a clear strategy for that child to be on grade level in a safe environment. Resources to measure student performance, quality instructional supports and creativity with time, technology and talent will be key.
Specifically, parents should ask the following questions:
How will we determine what learning was missed?
What reporting can I expect?
When will that be communicated?
How will these results shape the need for instructional supports and conversations with my child's teacher?
What are the school's specific strategies to close gaps?
How will the school use time, technology and talent differently to close gaps and ensure a safe and healthy environment?
There is no question that data from assessments administered early in the school year and answers to these questions will provide parents with unique, child-specific data and highlight the schools that best mitigated the effects of the "COVID slide."
Hanna Skandera is the CEO of Mile High Strategies, former secretary of education of New Mexico and a former deputy chief of staff to the U.S. secretary of education.
---
Parents and students have a right to know where they stand academically
By Kenya Bradshaw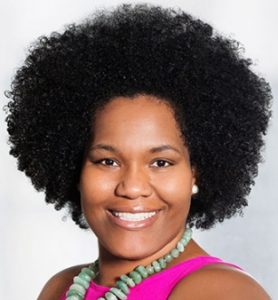 For years, we have lied to parents about their children's mastery of content and preparedness for the future. We know this because every year, tens of thousands of high school graduates find themselves in remedial college classes, forced to spend time and money to learn skills their schools told them they'd already mastered.
Schools need to operate from a place of transparency where they inform both parents and students about their true performance. In a perfect world, I would want every student to have an individualized educational plan, with joint goals and actions the teacher, student and guardian would take each year. Until that is a reality, parents should be asking teachers directly if their children are on grade level — and how they know.
Policymakers should look at assessment data (when we're able to administer state tests again) and survey students and families about their experiences as school restarts. It's especially important to look beyond just the "outputs" and dig into the classroom-level factors that shape students' experiences, like the amount of time spent on grade-level assignments and the quality of instruction.
Lastly, I believe we need to leverage community organizations to support the educational success of students. Many times, these organizations have the most trusted relationships with students and parents. Schools should be willing to share data with organizations that parents and guardians say will help their child's progress. It's just one example of how we can reimagine the way we collectively support students and ensure that every child is prepared for civic, college or career success.
Kenya Bradshaw is TNTP's vice president of policy and community coalitions.
---
Beware the temptation to misuse assessments
By Scott Marion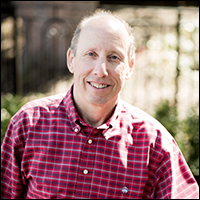 Parents, teachers, education leaders and policymakers are worried that students will enter school next fall considerably behind where they would have been in a "normal" year. There are calls for "diagnostic testing" to help establish a "baseline" for students this fall.
This recommendation has two major problems. First, the term "diagnostic assessment" is distorted to the degree that it is essentially meaningless in the current context. Second, the notion of establishing a baseline to evaluate "learning loss" leads to a mindset of deficit and remediation.
I have written about my concerns about the push for diagnostic testing. Many advocates are proposing to use "diagnostic" tests to understand learning losses students might have experienced, but they have not explained how these tests — which have not been validated for these purposes — will be used to improve learning and teaching.
I am also concerned that educators will be more likely to misinterpret or misuse data from these assessments than to put them to productive use, leading to lost instructional time as teachers spend hours analyzing results that likely will not provide the necessary insights.
Most students, even the most disenfranchised, did not "lose learning." Students learned many things, not all of which were aligned to state standards and local curriculum, but most still learned something. Approaching students with an asset-based mindset — focusing on the progress students made, rather than the learning they may have missed — helps teachers capitalize on what students are bringing to school and enable them to move to grade-level learning as quickly as possible.
Further, administering tests that are essentially mini-versions of the state end-of-year exam, no matter what they are called, runs the risk of what Lorrie Shepard termed the "1,000 mini-lesson" trap, whereby teachers try to remediate each student on each missed question. As a result, teachers wind up focusing on filling endless perceived gaps in students' knowledge and skills, and lose sight of what should be their main focus: ensuring that all students have access to grade-level learning.
So what do I recommend to help parents know whether students are making necessary progress to meet grade-level standards next year?
It's quite simple, and not very different from other years.
Rather than scores or even grades, parents need to see actual samples of their child's work, tied to a high-quality curriculum. Educators can annotate these work samples to help parents interpret how their child's performance compares with grade-level expectations.
Teacher progress reports and parsimonious use of interim assessments might supplement what parents are learning about student progress from the classwork, and even though the spring 2021 assessments are coming under fire, I support their low-stakes use next year as a monitoring instrument.
Scott Marion is executive director of the Center for Assessment.
---
We should learn from schools that have delivered competency-based education
By Susan Patrick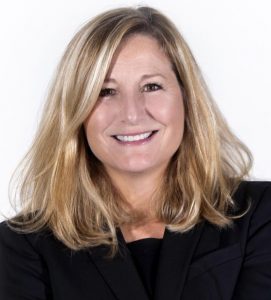 By the fall, most students will have suffered significant losses in academic achievement. Some, according to McKinsey & Company, will lose the equivalent of a year's worth of academic gains — all due to COVID-19 and the abrupt and ill-equipped shift to remote learning. The racial and ethnic gaps in learning will also widen.
When schools fail to support students in addressing critical gaps in knowledge and skills, students and communities become increasingly burdened by learning gaps that accumulate over time. By contrast, competency-based districts and schools proactively challenge these practices and institute alternative systems and structures that promote success for all.
Parents are asking for competency-based approaches. Competency systems portray student learning with authentic evidence of student work transparently. Parents know all students are held to the same high expectations and that students have voice and choice in performing real-world tasks that demonstrate meaningful application of the essential knowledge and skills required of a given standard. It also means students have access to information about their progress.
Competency-based approaches meet students where they are and ensure that they have mastered key content. Importantly, competency-based pathways allow flexibility in using time, resources and supports to ensure that students continue progressing toward success. Mastery for all learners requires us to challenge and unlearn part of traditional education as we know it and embrace collective, reciprocal accountability, continuous improvement and personalization instead. Reciprocity means that everyone in the school universe — educators, administrators, systems leaders and state policymakers — understands what students need to know and be able to do, and whether they have demonstrated mastery (with evidence from their work). This reciprocity for accountability at all levels ensures high-quality learning for all students, whether at school or at home. Collectively, we have an equal responsibility to ensure that each level of that system is equipped to make that happen for every youth.
What it would take for parents to know whether schools were addressing individual needs and what learning was lost (or gained) are important questions during COVID-19. They underlie the essential contract between communities and schools as a fundamental public good and pillar of our democracy: knowing what our education systems are doing every single day, knowing how well they are doing it and seeing evidence of their effectiveness.
To do this, it would take each student having a comprehensive learner record. School systems need to have a learning standards reference framework: a set of clearly defined learning targets that map out the skills and knowledge every student will need to be successful.
A student-centered learning management system is a integrated online platform with learning resources, unique learner profiles and a dashboard guide to help parents, educators, school leaders, administrators and policymakers access the level of data appropriate to make decisions for addressing learning needs — both of individual students and of groups of students in a school — to evaluate gaps, opportunities for support and interventions, and policy directions.
What it takes is a seven-step capacity-building program for educator-leaders to redesign a system based on how students learn best and not on what's efficient and uniform for the system. This includes parents building demand for:
Learner profiles: All students have a comprehensive record (personalized plan) with data updated daily.
Whole-child learning: Learning experiences are embedded in safe environments with strong relationships.
World-class knowledge and skills: Learning standards frameworks map out knowledge, skills and competencies students need, supported by curriculum and technology systems.
Educator leadership: Educators have the capacity to support student-centered learning and collaboration.
Recognition of learning: Educators need to be able to understand performance assessments designed to measure student achievement and formative assessments designed to help guide learning. They should also be able to verify whether a student has mastered a specific learning objective using evidence like classwork or online portfolios.
Responsive interventions: Needs are met with interventions and supports in real time.
Continuous improvement: An orientation toward putting students' individual strengths first, rather than characteristics that indicate their risks, and a focus on equitable resource management to make sure student's unique gifts are recognized and their needs are met.
These principles won't be easy for any school system to institute overnight. But leaders should be looking to learn lessons from schools that already have them in place.
Susan Patrick is president and CEO of the Aurora Institute and a co-founder of CompetencyWorks.
---
Telling the truth, the whole truth and nothing but the truth about lost learning
By Dale Chu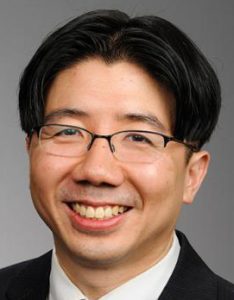 Informing parents and policymakers (two very different audiences with overlapping, but often not identical, needs) about the efficacy of schools in educating all students has seldom been a priority for states, absent some form of external pressure.
Sure, the dire projections of unprecedented learning loss post-COVID have put the urgent need for clear and objective information in stark relief, but the crisis hasn't affected the education establishment's stubborn resistance to assessment, accountability and anything that doesn't fall into the bland categories of banal platitudes or syrupy praise.
To the contrary, what's needed at the moment is more honesty. Parents need to know how their children are doing, compared both with their peers and with grade-level standards.
Speaking as a girl dad — my ferocious princess will be entering kindergarten this fall — the last thing I need is an empty and unsubstantiated reassurance that my daughter is doing just fine.
Schools can and should take different approaches in providing parents with honest information based on what their current capacity is. For some that have well-developed assessment systems, it would make more sense to think of measuring learning loss within the context of an overarching instructional approach. For others with less coherence across classrooms, an off-the-shelf solution might make more sense. Either way, schools must make sure that whatever they decide upon is instructionally relevant and useful to teachers. And it goes without saying, but I'll say it nonetheless, that the information shared with parents shouldn't be used as ammunition for retaining or over-remediating students at a time when we should be looking for creative ways to push them ahead.
Flashing my other set of credentials, policymakers want to know how schools and districts stack up against one another. Without the ability to do so, we'll be flying in the dark at an extraordinary time when students and families can ill afford a return to the dark days when the performance of marginalized student groups was swept under the rug. For all their imperfections, standardized tests represent the most cost-effective and efficient means of gathering this information.
Sadly, states are racing in the opposite direction. With many sitting idly paralyzed by the uncertainty of restarting classes this fall, sausage-spined officials have started signaling the death knell for annual testing. The challenge of measuring the drag on student performance caused by COVID-19 is about to get even harder.
Dale Chu is an independent consultant on education programs and policy. His experience includes senior positions at the Indiana and Florida departments of education.
Get stories like these delivered straight to your inbox. Sign up for The 74 Newsletter