Reading, Writing and R&D: NY Teacher & Students Beta-Test Logitech's New Computer Stylus — and Their Ideas Shape New Classroom Product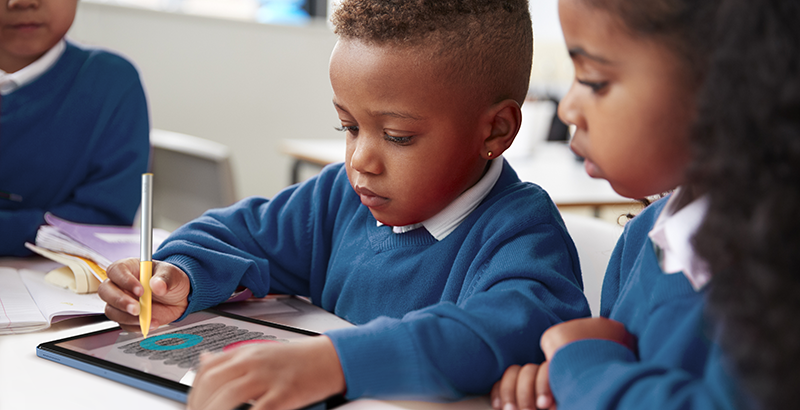 Get stories like these delivered straight to your inbox. Sign up for The 74 Newsletter
As schools across the country rushed to put digital devices in students' hands during the pandemic, the use of Chromebooks skyrocketed. With about 40 million of these touchscreen laptops and tablets running the slimmed-down Chrome OS — more than 15 million purchased in the last year alone — COVID-19 accelerated student engagement with technology.
K-12 students use the Chromebook to manage nearly every aspect of school, from completing assignments to taking notes to conducting research. But kids often struggle to write on the screen with their finger, and many stylus products — pen-shaped devices, often with a rubber tip for writing on a touchscreen — simply aren't durable enough.
Logitech, an independent consumer electronics company, saw a need to create a sturdier, more easy-to-use stylus. And in designing its new Logitech Pen, the company incorporated feedback from actual students — on size, comfort and especially the shape.
The most input came from about 100 K-12 kids at the rural Panama Central School in western New York. Fifth-grade math teacher Pamela Warner had met a Logitech education researcher at a conference and was soon at the forefront of beta testing the new stylus.
"This is something that was new for me," Warner says. "I have never been part of research and development and prototyping and things you read about. It was exciting for me and exciting for my kids. If this is something that can benefit my students, it is worth my time and energy, so let's go. It was a really fun experience."
Not only did Warner's students participate in the testing, but she brought various types of 3D-printed prototypes to classes across multiple grades, giving the pens trial runs and taking the opportunity to deliver lessons about private-sector business. "We always talk about how we can bring real-world experiences to our kids," she says. Serving as the largest test group for Logitech did just that.
Finding a product that worked "really allowed students to easily transition from paper and pencil to digital," she says. "Their work was much clearer, they felt more confident in their work."
An eighth-grader named Brooke says she uses a stylus whenever she's writing or drawing. "Before I had a stylus to use, I was writing with my finger," she says. "That was very difficult for me, and my writing was not very clear. The stylus made doing my digital work much easier for me. My math work was very clear, and drawing in my free time was so much fun."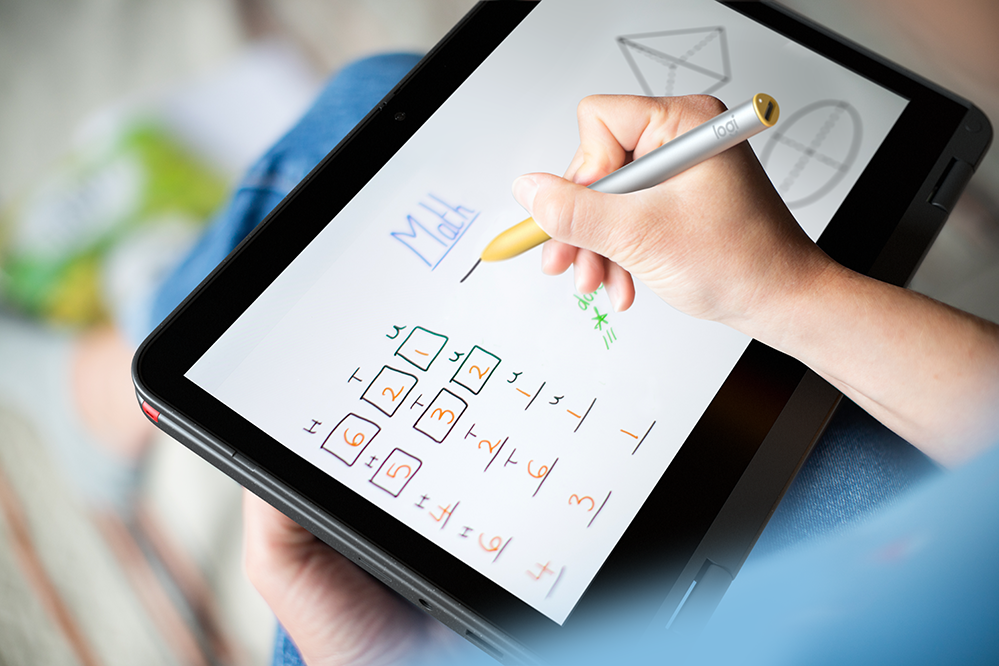 "It was fun to test out," says a sixth-grader named Alex. "It was fun to try the different prototypes that were given and to provide feedback for the final design."
During the testing, Warner gave the students exercises in drawing shapes and writing, then had them answer questions and give feedback on which of the three prototypes they liked best. In all, roughly 100 students ranging in age from 7 to 18 participated — about one-fifth of the school population.
Warner says the students took their roles seriously. "There was no goofing around," she says. "There was really just this level of engagement and excitement."
The final Logitech Pen, which debuted Jan. 18 for shipping in April, features a triangle-like form favored by the students. There are no buttons to push to turn the stylus on, and it automatically connects to USI-enabled Chromebooks with no pairing required, enabling student collaboration or Pen sharing. The water-resistant Pen comes with a three-year warranty and has a damage-resistant plastic tip that can be removed with pliers for replacement. The battery lasts for 15 days of regular school use on one charge and can be recharged with the same cord students use for their Chromebooks. Every aspect — including 4,096 levels of pressure sensitivity, enabling students to create lines or characters more clearly than with a finger or rubber-tip stylus — was designed for the school environment. And it comes in yellow, like a traditional pencil.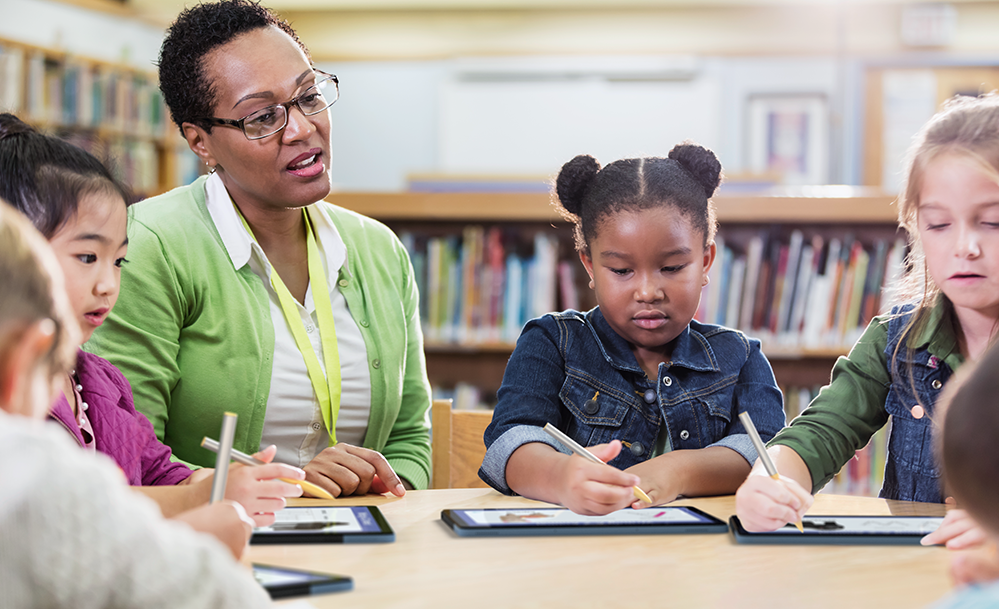 The triangle shape was steered not just by ergonomic experts, but by the kids. "Talking with representatives from Logitech, they said it really was the students' feedback that helped determine the shape," Warner says. "The younger elementary students said it was more beneficial to them and allowed them to hold it easier. It fit in their hands better, they weren't slipping with it and it felt more natural. Looking at the data, a good majority of my students picked the triangle."
"We worked with students early on around form, shape and size to understand what the different needs were from a student perspective and an educator perspective," says Gaurav Bradoo, Logitech for Education head of portfolio. "That led us to, 'How do we make this the most comfortable stylus possible?'" Feedback from students also made clear how the Pen would fit in their hands, leading the designers to incorporate a silicone, no-slip grip that extended farther than originally planned to accommodate the different ways students held the device.
"It was a super-fun experience for me as an adult to really bring a real-world experience to students," Warner says. "We are just this small, rural school in western New York — people in Buffalo don't even know where we are — and we are helping make decisions that will affect students and teachers worldwide."
Get stories like these delivered straight to your inbox. Sign up for The 74 Newsletter