Raising The Bar Might Bar Too Many When It Comes To Teacher Certification Tests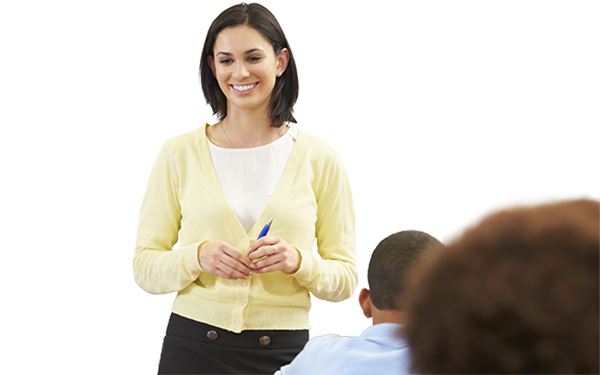 "Raise the bar!" has become the rallying cry for all sides of the debate on teacher preparation, the
idea being
that making it more difficult to become a teacher will lead to better ones.
The American Federation of Teachers put out a report
calling
for a national certification exam that prospective teachers would be required to pass before entering the classroom.
Echoing the AFT's call
was former New York City Schools Chancellor and arch-nemesis of the
teachers' union, Joel Klein, who argued for a "rigorous entry exam for those who teach." If such divergent sides can agree on a solution, it must be a good idea, right?
But now there's a problem: A judge recently
ruled
that one of New York's teacher certification exams was racially discriminatory
1
because a disproportionate number of prospective teachers of color failed it. Crucially, the state could not show that the test was clearly related to job performance.
Advocates of tough certification exams say the lawsuit is a step in the wrong direction because it lowers the bar, and would let unqualified teachers into the profession. Now most teachers must pass one or several exams, depending on the state, that test everything from subject knowledge to critical thinking skills.
"Utterly counterproductive, unfounded, not going to solve any problems," was how Kate Walsh, the president of the National Council for Teacher Quality, described the lawsuit.
Little, if any, research exists on New York's certification test specifically. Evidence from other states generally shows that teachers who score well on such exams may be a little bit better on average than those who don't. There is also evidence, however, than many who fail the exam are — or would be — effective teachers.
For example, a
report
on Washington State's ProTeach portfolio assessment – a test administered to teachers already in the classroom who were seeking a higher certification – found that about a third of those who failed the exam were actually above average teachers in the classroom. The report measured their ability to improve student test scores.
Results from
North Carolina
,
Arkansas
, and
Florida
similarly suggest that certification exams have some value but risk excluding many who would still be good teachers.
Another
study
in North Carolina shows why the New York plaintiffs may be on firm ground: The researchers found that for elementary school teachers, scores on the Praxis exam – a licensing test used in
many states
— were somewhat related to teacher performance. But there was virtually no correlation for black teachers — and many who scored poorly on the test were still effective educators, particularly with students of color. This squares with
other
evidence
suggesting that students of color benefit from having teachers of the same race.
2
A spokeswoman for the state Education Department declined to comment on questions of bias in the North Carolina's exam but defended the value of New York's certification exams.
"Much of the research in this area says that what has the biggest impact on student learning is the literacy and the other knowledge skills and abilities, mentioned above, of the teacher," Jeanne Beattie said in an email without citing specific evidence. "The way to ensure that the teacher actually has this knowledge, skill and abilities is to have the candidate pass a certification test."
Dan Goldhaber, one of the authors of the North Carolina study, said that the results do not necessarily prove bias in the exam, but do raise the possibility that it exists. His research does suggest that certification exams may have limited value in predicting the effectiveness of teachers of color.
Casting further doubt on the whole enterprise is
research
finding that the use of entrance exams nationally increases teacher salaries — raising a barrier to entering the profession tends to drive compensation — but has no evident positive effect on teacher quality. It also reduces the number of Hispanic teachers.
The exams still have their fans. In New York, teachers' SAT scores significantly
improved
as the state put in place more rigorous certification requirements — including some of the exams facing the bias charge. In 1999, the average entering teacher in New York scored a 999 on the SAT out of a possible 1600; by 2010, it had jumped to 1064.
"No one is disputing that these [certification] tests are not as accurate reflections among blacks as they are of whites," Walsh said. "But what's the alternative?"
Goldhaber has one, saying that the ways states like New York use certification exams doesn't make sense: "There's value in the test, but we use it as an up or down. I would require this test and use it as one of multiple factors that school systems ought to consider when hiring candidates."
That approach wouldn't solve the discrimination problem but it might help. Teaching candidates could be required to take certification exams and principals could consider the exam scores as part of a holistic appraisal but taken with a grain of salt, particularly for candidates of color.
Walsh isn't sold on the idea: "Hypothetically we agree completely that principals ought to decide who goes in their buildings. Unfortunately it's the principals serving high-needs kids who are desperate for teachers from time to time who will lower their standards way too much."
Perhaps. But if principals were coached on and held accountable for wise hiring practices, certification exams could be used as a scalpel rather than bludgeon. Doing so might help raise the bar as advocates hope, without leaving teachers of color on the wrong side of it.
---
Footnotes:
1. Currently, teacher hopefuls in New York must take and pass four separate exams to receive an initial certification. The test that was found to be racially discriminatory was used from 2004 to 2012. A different test, the Academic Literacy Skills Test, is one of the four currently being used in New York – but is also being challenged as racially biased. (Back to story)
2. These studies just look at the benefits of same-race teachers based on test scores. It's possible that further benefits accrue to students of color that go beyond test scores – though little research exists examining this. (Back to story)
Support The 74's year-end campaign. Make a tax-exempt donation now.