Q&A: One of the World's Top Teachers on Fostering More Engaged Students (and Supportive Parents)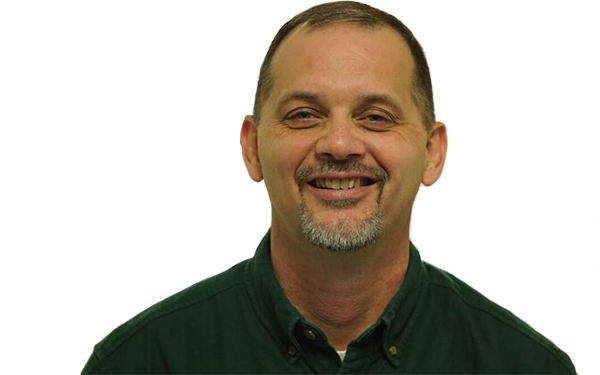 Earlier today, the Varkey Foundation announced 10 finalists for the second annual
Global Teacher Prize
— a $1 million prize that celebrates outstanding contributions to the profession of teaching.
This year's short list for the prize spans the globe: From India to Australia, Palestine to Finland. The United States boasts two of the ten finalists, including
Joe Fatheree
from Effingham High School in Effingham, Illinois — a small city of 12,000 located 200 miles south of Chicago.
A 10th grade teacher, Fatheree is also the director of strategic projects with the National Network of State Teachers of the Year (NNSTOY), a non-profit that serves teachers around the country who were awarded State Teacher of the Year award. Fatheree was named Illinois Teacher of the Year in 2007.
Fatheree is lauded for his use of technology and media in the classroom, and his encouragement of students to dream big and to let their voices be heard. In fact, emphasizing student voice has long been central to Fatheree's teaching philosophy: His first teaching job was in a classroom of low-level readers who had little confidence and felt that a traditional school setting just wasn't meant for them. So Fatheree asked his students what he could do differently to help them connect to what they were learning.
The students, he said, "were shocked" that he cared about their input. But he did and began to incorporate their suggestions, like using music in the classroom and other tools that "connected what they were learning to the real world," all while maintaining and adhering to strict academic standards. Over twenty years later, Fatheree is still listening closely to his students' frustrations and ideas, and finding new ways of connecting the classroom to the real world.
Fatheree spoke to The 74 about how students can be more proactive in taking charge of their learning — and how both parents and teachers can support them in doing so.
TIPS FOR STUDENTS:
Don't just listen. Engage a conversation. "Asking 'what-if' drives almost every conversation we have in the classroom. Students should feel encouraged to ask 'what-if', and then look at a set of challenges before them and dream up a solution. What an empowering thing it would be if every student in America learned how to formulate an opinion and share it with adults. How much farther along would we be? We need to encourage our kids to be part of the conversation and we also have to create systems in our schools where these conversations are welcome."
Make your teacher work for you — by bringing them solutions. "If a student has a suggestion for their teacher and what is being taught, I would tell the student, 'You need to sit down and talk to your instructor but you need to think about how you're approaching them. What message you're presenting to them with your body language and language you're using.' Be solution oriented don't point fingers. Are you a problem solver, have you done your research and are you looking at it from your teacher's side? Always talk about 'we' instead of 'I.' And you also have to realize not every suggestion you have is going to be taken the way you want it to be. The more our kids learn to stand up to share honest feedback that is well thought out the more it is going to provide them with the skills they need to be successful down the road."
Failure Is Not Failing. "Failure is an important part of innovation and creativity. Somewhere along the line in education we've put a negative connotation on failure. It's not like we set off looking to fail but failure is going to happen. With accountability and the measurement system today there is a slim margin for error or failure and if you fail you are looked at as a failure. But there is a huge difference between failing and failure. And our kids need to understand that."
TIPS FOR PARENTS:
What can we build today? "Parental and community involvement is one of the most critical pieces [for education]. I encourage parents and kids that the world is their laboratory and parents should encourage their kids to explore their dreams and support them. Yes there has to be a certain degree of reality and that's part of a parent's job to continue to have conversations, but we should encourage kids at a young level to build as much as they can, read as much as they can, and getting that strong academic background. My two children are in college and have told their mother and me that one of the reasons they believe they are well prepared to take on the challenges of the world is how their mom and I supported them outside the classroom. We took them places. Gave them opportunity to build even if it was just with cardboard boxes in the house, we would ask 'what can we build today?'"
Creative challenges — without the chastising. "Never make light of the creativity, but support it. We live in a very judgmental world. Why are kids who are sophomores not raising their hands? Or standing up to give a speech? Because they've been ridiculed at school and at home for stepping out and challenging themselves and as soon as they did someone found an opportunity to make fun of it. So at home encourage [taking risks and creative thinking] and if it doesn't work we look at why and explore those things."
Let your kids in on your own triumphs and failures. "Let your kids dream. Build a scaffolding system to help them find success. But also embrace failure: Show your kids failure in your life, show them success in your life. The best teachers in the world are parents, and kids are looking at their parents for examples. If you are willing to be transparent and open with your children, the sky's the limit as to how far they can go."
TIPS FOR FELLOW TEACHERS:
Technology = engagement = learning. "Technology is a tool. We want our students to be able to communicate to a global audience using multiple platforms, because they'll be asked to do that in the business sector in the very near future. I would rather have a kid engaged with Minecraft, learning how to tell stories, having collaborative conversations with their peers and learning to overcome failure than staring at a worksheet that has the lowest form of engagement. As long as you understand learning objectives which are based in sound research then you can use a multitude of different techniques or tools to engage these kids."
Teachers: Share your stories, struggles and triumphs! "I would really encourage our teachers to begin to step outside their comfort zones. I understand completely the pressure they have right now, the challenges they have but we are blessed with a nation of incredible teachers, many of whom will never be recognized. I would really encourage teachers to step out and become teacher leaders. Start talking and telling their stories to community members so that people understand the challenges, but also the good things that are happening in the classroom. For so long we have focused on the negative of education and now is time to tell the good stories. And most people would be shocked at the good things happening in the classroom. So I encourage teachers to get up and start the narrative, because if they don't, someone else will."
The winner of the Global Teacher Prize will be announced March 13 at the Global Education and Skills Forum in Dubai. Read more about the finalists here, and follow the competition on Twitter at @TeacherPrize.
Support The 74's year-end campaign. Make a tax-exempt donation now.