Public Schools Slow to Embrace New Law Allowing 'Innovation Plans'
Despite the State BOE's final approval of the innovation school rules late last month, schools have so far not shown much interest in the new process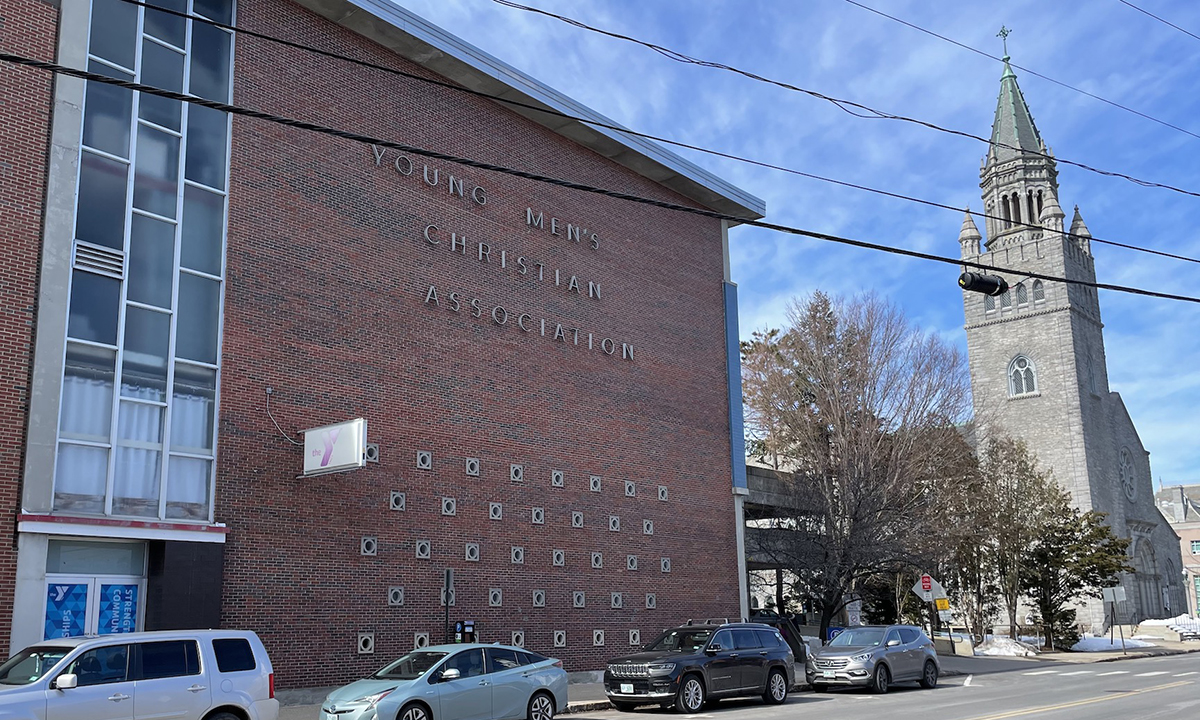 Get stories like these delivered straight to your inbox. Sign up for The 74 Newsletter
As middle school students returned to the classroom after remote learning during COVID-19, Concord School District officials knew they needed a new learning approach. Kids were disoriented after remote and hybrid learning had disrupted their ability to socialize.
So the district looked outside of its own walls for solutions. In May 2022, Concord received state funding to begin planning a partnership with the city's YMCA, and to develop a curriculum that could teach social and emotional learning skills to middle schoolers. The district is also considering a new building that creates a shared community venue for the students and the YMCA.
"We can't do it alone," said Ellen Desmond, grants manager for the Concord School District. "And that's really where the impetus for this idea kind of came from: that we're feeling the squeeze of student mental health needs on the rise and social skill competency as a result of this epidemic."
That approach is the type of proposal from a public school district that a recent state law is aimed to encourage. In 2021, the Legislature passed a law to create "innovation schools," giving public school boards the chance to apply for exemptions to the state's education rules to attempt new programs.
But despite the State Board of Education's final approval of the innovation school rules late last month, schools have so far not shown much interest in the new process, officials say.
"I do not know of any district that has submitted for a waiver. Unfortunately," said Rep. Glenn Cordelli, a Tuftonboro Republican and prime sponsor of the original bill creating the innovation plans.
Intended as a way to provide flexibility, the rules allow a school or a collection of schools to submit proposals for reorganization to their local school boards. The school board must then either approve or reject those plans within 60 days.
"The way I look at it, the state is saying to school districts: 'Get entrepreneurial. Innovate. Come up with new ideas that you think will improve outcomes for students,'" said Drew Cline, chairman of the State Board of Education.
Schools can propose a broad range of changes, from the length of the school day or school year to new graduation policies, staffing plans, or assessment procedures.
If the school board approves the proposed plan, it moves to the Department of Education, which gives written feedback, and then on to the State Board of Education, which then votes on whether to approve it.
Proponents said it allows school districts to seek innovations specific to their geography or stated mission. As Cline puts it, the proposal could allow anything from learning pods to a single-room, little red schoolhouse.
"Right now, before innovation schools, charter schools were the way to create an innovative public school that operated with flexibility and wasn't constrained by the really thick layer of regulations that govern most public schools," Cline said. "So the Legislature wanted to create another option for innovation."
And the approach has been tried in other states. Former Massachusetts Gov. Deval Patrick signed an innovation schools rule in 2010; the state has since seen a number of schools use the process to overhaul their own curriculum.
Margarita Muniz Academy in Boston used the law to create a bilingual school, where classes are conducted in both English and Spanish. West Brookfield Elementary School in West Brookfield, Mass., created a robust STEM program, using the exceptions to certain rules to allow for dynamic classes rooted in engineering, robotics, and mathematics. And the Nathanial H. Wixon School in South Dennis, Mass., used the flexibility to extend the school day by 40 minutes, allowing students at the music-focused school more time to practice their instruments after school without interfering with class time.
So far, New Hampshire's innovation school law has not been as well received. In 2021, as the bill moved through the Legislature, the National Education Association of New Hampshire spoke against it, raising worries that it would allow school boards to make sweeping changes to school operations while cutting teachers and other stakeholders out of the decision-making. Opponents said that schools and teachers already have opportunities to innovate without suspending rules.
At Concord's Rundlett Middle School, the partnership with the YMCA is still in development; the state funds allowed the district to better strategize and create a roadmap, Desmond said.
By creating an alternative schedule and new curriculum for students that highlights interpersonal skills – and potentially a dedicated space to host it – the district could help cultivate lifelong skills without interfering with academic instruction, Desmond says.
"The behavioral health challenges that middle schools across the country are feeling – we can kind of mitigate that a little bit," she said.
A "statement of interest" document sent to the Department of Education by the school district billed the proposal as an opportunity "to redefine and redesign what a 21st-century middle school education can be."
Colebrook Academy also used funds under the Innovation School Fellowship program last year, putting them toward the development of a career technical education center at its high school.
But those fellowship funds are not directly related to the new innovation plan process passed by the State Board of Education last month. And Desmond said that even with the new rules, the district does not anticipate needing to submit an innovation school plan to the State Board of Education.
"I think we can get it all done without the waiver," Desmond said. "We want the program to have the integrity of what public education has. We acknowledge that the rules are in place for a reason."
Still, Desmond said the new law could give school districts "the possibility to think a little bit differently about traditional public education."
For now, it is unclear how New Hampshire school districts might adopt innovation plans in the future. "We didn't get any applications, I'll put it that way," Cline said. "Whether there are districts that are seriously considering it, I'm not sure."
School Board Association Executive Director Barrett Christina said that the School Board Association hasn't received inquiries from members about it yet. "It certainly offers an opportunity that we haven't seen in New Hampshire before to try and do some different things," Christina said of the law.
But he said that for many districts, the reticence might come down to funding.
"I think a lot of this is going to come down to the resources that a district has, whether that's money or whether that's personnel," he said.
New Hampshire Bulletin is part of States Newsroom, a network of news bureaus supported by grants and a coalition of donors as a 501c(3) public charity. New Hampshire Bulletin maintains editorial independence. Contact Editor Dana Wormald for questions: info@newhampshirebulletin.com. Follow New Hampshire Bulletin on Facebook and Twitter.
Get stories like these delivered straight to your inbox. Sign up for The 74 Newsletter