Bill Shields Teachers From Criminal Consequences For Breaking Up Student Fights
Current law already shields Louisiana teachers from lawsuits related to student fights. State Rep. Valarie Hodges wants to provide more protection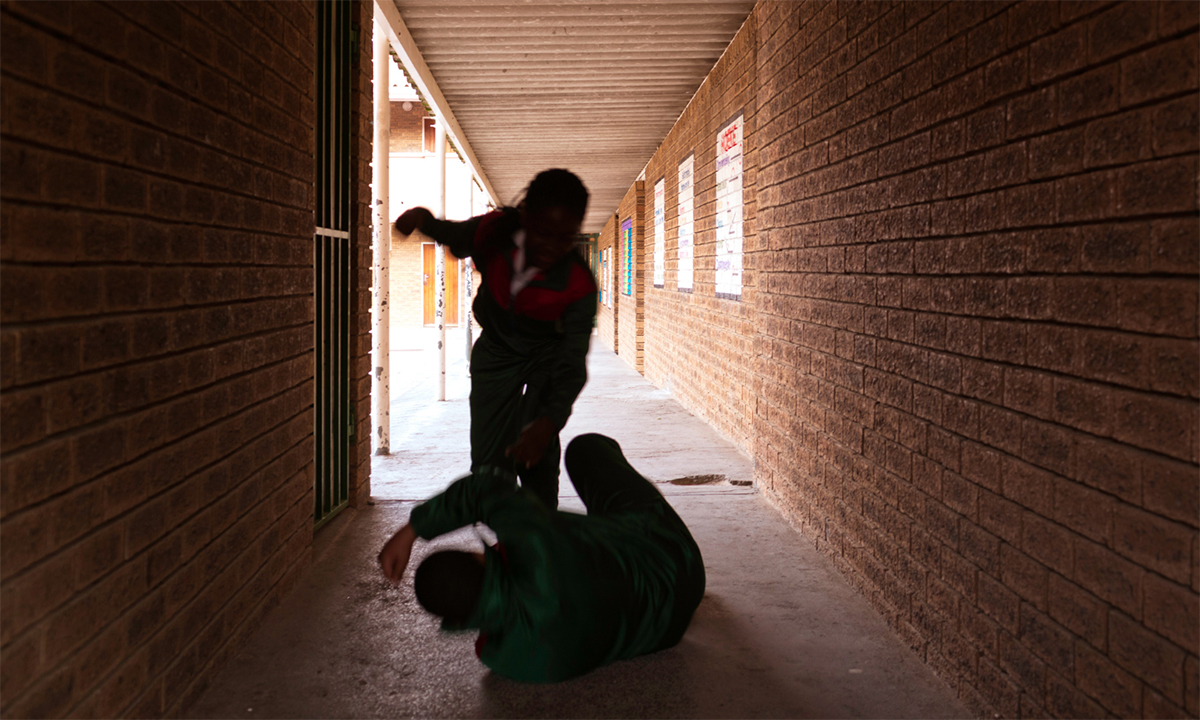 Support The 74's year-end campaign. Make a tax-exempt donation now.
Teachers at Louisiana schools would be immune from criminal charges if a student gets hurt when they break up a fight, according to a proposal that advanced Monday from a state House committee.
Rep. Valarie Hodges, R-Denham Springs, sponsored House Bill 86, which she calls the Protect Teachers Act. Current law already shields teachers, principals and school administrators from civil lawsuits if they act to end a student skirmish. Hodges' bill would prevent the same employees from facing battery or aggravated battery charges unless the adult's actions are "malicious and willfully and deliberately intended to cause bodily harm," according to the legislation.
"The teachers are very reluctant to get involved because they don't want to get hurt, they don't want to hurt the students," Hodges said. "If they do intervene and someone gets hurt, they can be prosecuted criminally."
Teachers are in a "no-win situation" when it comes to fights, she added, attributing difficulties in recruiting and retaining teachers to the violence on campus.
Asked whether there was any opposition to her proposal, Hodges said she had not received any. Mike Faulk, executive director of the Louisiana Association of School Superintendents, conveyed the group's support for the bill, she said.
Committee member Rep. Larry Frieman, R-Abita Springs, said it was "appalling" that no one "supposedly representing" the state's teacher unions was present to support Hodges' proposal. According to committee Chairman Rep. Greg Miller, R-Norco, no one had filled out cards in opposition to House Bill 86.
Reached by the Illuminator after the meeting, representatives with Louisiana's two main teachers' unions expressed support for the bill in concept but shared concerns with its current language.
Cynthia Posey, legislative and political director for the Louisiana Federation of Teachers, said she had talked to Hodges before the weekend about concerns her organization had about "unintended consequences" of the bill. Namely, the LFT feared the proposal could be construed to compel school employees to intervene in a student fight, putting them at risk.
"You have to think, 'Do I want to step in and try to break this up?' and possibly cause them to get hurt very, very badly," Posey said. "We have teachers that actually have become disabled from breaking up fights."
Posey said she connected with Hodges on the House floor Monday and received the representative's reassurances that she would amend the bill when it came up for a vote.
Tia Mills, president of the Louisiana Association of Educators, said she wasn't successful reaching Hodges last week about changes her group wants to the bill. Her union wants all school employees added to ensure they are protected from criminal and civil liability if they intervene in a fight.
"We want to ensure that all employees are covered under this deal because there are instances where there may be an employee who is not a classroom teacher, who is not an administrator who'd have to intervene in an altercation," Mills said.
Louisiana Illuminator is part of States Newsroom, a network of news bureaus supported by grants and a coalition of donors as a 501c(3) public charity. Louisiana Illuminator maintains editorial independence. Contact Editor Greg LaRose for questions: info@lailluminator.com. Follow Louisiana Illuminator on Facebook and Twitter.
Support The 74's year-end campaign. Make a tax-exempt donation now.