Principal 'Covered Up' After Second Grader Brought Knife to Target Classmate, Say Parents
It was days after a student allegedly planned to attack another kid before any official word went out from the school.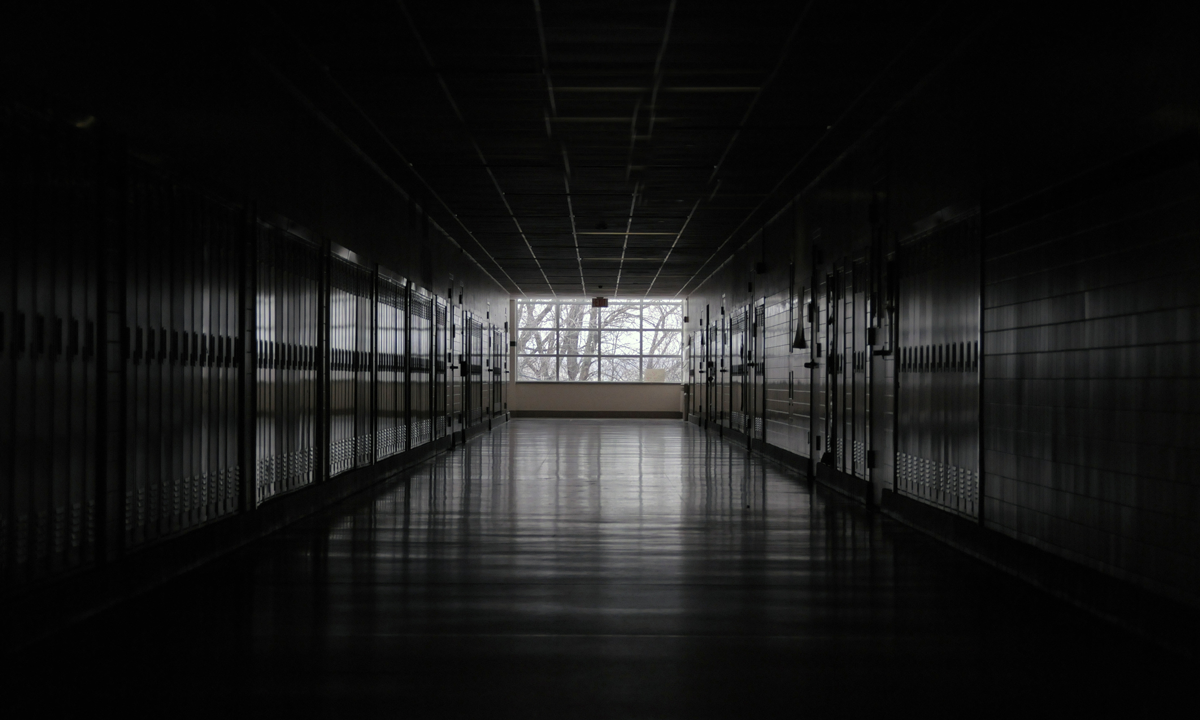 Support The 74's year-end campaign. Make a tax-exempt donation now.
Parents are calling for the ouster of the controversial principal of P.S. 398 in Queens, who did not inform them on the day that a student brought a kitchen knife to school and told other kids he intended to use it at lunchtime to attack a fellow second-grader he may have considered a romantic rival.
The principal, Erica Ureña-Thus, waited three days before notifying the school community about "an incident of a sharp kitchen object" — while telling them that "nothing untoward was found." She then took an additional two days to speak with the school's parents about it, according to multiple sources who spoke with THE CITY.
At least two other students saw the second grader with the knife during the school day on Nov. 1, and a staff member confiscated it from him after one of those students told an adult what they had seen. The staff member in turn referred the matter to Ureña-Thus.
Two days later, the boy who'd brought it — and who'd remained at the school — physically threatened one of the classmates who'd seen him with the weapon, according to that child's mother..
The day after that, a Saturday, Ureña-Thus finally notified the school community, including the parents of the affected children, with a message posted on P.S. 398's internal communications board, which was reviewed by THE CITY.
(THE CITY is withholding the names of the students, who are all second graders, to respect their privacy. THE CITY was not able to contact the parents of the boy who allegedly brought the knife and made the threats, because he has not been named by the school.)
Two mothers — Sarah Wu, who believes her son was the intended target of the boy who brought the knife, and Mary, whose daughter saw the boy with the knife — said that public message was the first time they had heard directly from school administration about the incident at all. (Mary spoke on the condition that THE CITY would withhold her last name.)
"I am trying to be strong for my kids, and also for all the parents' kids who stood up and saved my son's life," said Wu, who told THE CITY she only learned about the knife when a parent approached her during pick-up on Friday. "This is not what a little minor should go through in the public school system."
She added that her son still does not know about the other boy's plan to attack him with a knife.
Two sources said that Ureña-Thus — who did not not return THE CITY's requests for comment about the incident that became the main topic of discussion at a meeting of the District 30 Community Education Monday night — told teachers not to discuss the incident at all, citing student privacy protocols.
"My daughter is not OK," Mary, speaking in her native Spanish, told THE CITY. She added that the boy with the weapon told her daughter that he had intended to harm Wu's son because he saw him as a rival for another student's affection.
She continued: "Since this all happened, she doesn't smile, all she wants to do is sleep, she won't even eat her favorite meals, she's afraid of leaving the house."
The school community was not formally notified of the subsequent threat made by the boy who brought the knife. Mary received a letter on Nov. 10, the following Friday, from Ureña-Thus informing her that the school's internal investigation had substantiated that the boy had indeed threatened her daughter.
In a Nov. 8 email chain in which the principal, district administrators and a DOE attorney discussed how to respond to parents, District 30 Deputy Superintendent William Fahey asked:
"I am wondering why we are using 'nothing untoward found' (meaning nothing unexpected or unusual) when a knife or toy gun was found. Parents right now are e-mailing about 'nothing untoward' being found— stating a knife was found."
THE CITY obtained those emails hours after this article was first published. Later in the chain, DOE Senior Field Counsel Sarah Marx advises against giving parents more "detail/context," since "People will believe what they want to believe."
She went on, "I am concerned about liability and further inflaming people with giving out more information."
The Council of School Supervisors and Administrators, the principal's union, did not respond to THE CITY's questions.
Department of Education spokesperson Chyann Tull told THE CITY that "Our district superintendent assigned staff to support onsite at the school daily, reviewing protocols, and looks forward to next step interventions that best serve everyone," while "the borough safety director is also onsite reviewing safety systems and structures, performing an analysis of the school's safety plan."
She added that "High-quality care and education for our students is at the center of our efforts, and we will continue to support collaboration between schools and families as we forge a path forward."
In an email to parents on Nov. 10, the same day that Ureña-Thus substantiated the boy's threat, Community School District 30 superintendent Lisa Hidalgo referred to the knife as a "weapon," reporting that "it was confiscated and nothing else was found. "
Without saying any further about the boy involved in that "incident," she acknowledged "a lack of timely communication to families from the school" that she said "resulted in speculation that led to fear and misinformation circulating within the school community."
'Huge, Huge Red Flag'
As THE CITY previously reported, teachers sounded the alarm earlier this year about an allegedly "hostile" and unhealthy environment at P.S. 398, which they say affects students of the school, noting then a "downward trend of disorganization and lack of communication." The DOE said at the time that it "takes all allegations seriously, and are conducting a thorough review" of accusations teachers have leveled against the Ureña-Thus since June.
More than a thousand parents and supporters have since signed a petition — which dates back to October — demanding that Ureña-Thus be removed.
Now, some parents are furious about what they deemed to be Ureña-Thus' failure to immediately inform them of the student's potentially violent actions — and about the Education Department's disinterest in reacting to that failure with appropriate haste.
"It was covered up, no one knew," said Merry, the aunt of the boy who was allegedly targeted.
PTA president Victoria Medelius said she was upset with Ureña-Thus' late and limited communication, and was concerned that the principal had failed to follow proper safety protocols.
"I think there's trauma for some of the children, and there's a lot of trauma from parents," said Medelius, because Ureña-Thus "never really told us the full story."
In her Saturday notice to parents three days after the boy brought the knife — which Ureña-Thus told Wu in a meeting another two days later was "for cutting meat" — she wrote that the school safety team and the school safety agent had "conducted their investigation" into the boy with the knife.
But that doesn't track with how others in the school community described the events to THE CITY.
Wu said Ureña-Thus had told her that school safety had not been involved on the day he brought the knife to school because they had found no cause for concern, according to a Nov. 6 email to the principal from Wu recapping a meeting that day and reviewed by THE CITY.
Medelius recalled that the school safety agent had been unaware of the knife incident until a parent informed her of the event on Nov. 3.
"That's a huge, huge red flag," Medelius told THE CITY. "A lot of parents are using the term gaslighting because it's just what it feels like."
Mary, for example, said she learned of the knife incident not from the school but from her daughter at pick up, who told her mom she'd had a bad day.
In art class, her daughter explained, a classmate opened his lunchbox and showed her his knife, telling her he intended to use it to hurt another boy during the lunch period. She told her mother that she scolded the boy and said she would tell on him, according to Mary's recollection of her conversation with her daughter.
After she pressed for details, Mary's daughter told her the student brought a sharp knife that looked like a household kitchen knife "that I'm not allowed to use." A colored drawing the girl made for school administrators who interviewed her that day, which was obtained by THE CITY, portrays what appears to be a sharp knife with a wooden handle.
But it was another student, who saw the knife during lunch later in the day, who ultimately alerted a school aide, according to sources with knowledge of the situation. The aide then brought the knife to Ureña-Thus, who subsequently returned it to the student's parent, "who denied packing it," according to the Nov. 6 email to the principal from Wu.
"I think my son could have died, because if the parent never told me… I won't tell him to be careful, to be aware of your surroundings," said Wu, whose son is the intended target according to the accounts of other kids. "I feel like I'm living in a world that I don't believe in anymore."
'The Safety and Well Being of All Children'
In an email addressed to Wu on Nov. 10 after the parent wrote to the school to express her concerns about her son's safety, assistant principal Mondal Trisha said the administration has "conducted our investigation" on the knife incident, without saying what result that investigation had reached.
"We have developed a plan of action to support the student who has made the threat," Trisha wrote, adding that if Wu's son "is feeling unsafe, we can take measures to ensure he is comfortable in his learning environment."
The school's investigation into the subsequent threats also substantiated Mary's daughter's claims, Ureña-Thus acknowledged in a separate Nov. 10 letter addressed to Mary. The school also found that the student's threat constituted a violation of DOE rules against "student-to-student discrimination, harassment, intimidation and/or bullying," but did not constitute "student-to-student harassment."
"Appropriate disciplinary and restorative measures have been taken to ensure the safety and well being of all children in our school community," Ureña-Thus wrote.
Mary received that letter through a teacher at the school, she said, not directly from the principal, noting that the letter did not say what specific measures the school was taking, and did not offer resources or support for her daughter.
"No one [at the school] has told me what my daughter's rights are or offered mental health resources," Mary said, noting that her daughter has suffered night terrors since the incident and even required a trip to the emergency room to treat her anxiety.
"As parents, this has been very difficult for us. We just want answers."
The United Federation of Teachers, the union representing teachers and other school staff, also criticized the school administration's response.
"Staff members were gravely concerned that the P.S. 398 administration did not properly address a safety incident nor provide staff or parents with timely information," union spokesperson Alison Gendar said in a statement. "It is DOE's responsibility to provide a safe school environment for students and staff."
Since the incidents, Wu said she's been struggling to explain to her son how he had been put in harm's way. The mother added that she's "still trying to prepare myself to have that conversation with him when it comes to it."
"I feel so hopeless. I think I'm just nobody," said Wu, who is calling for Ureña-Thus to resign. "This says a lot about our city, our system … I don't know why nobody's listening."
THE CITY is a nonprofit newsroom that serves the people of New York. Sign up for our SCOOP newsletter and get exclusive stories, helpful tips, a guide to low-cost events, and everything you need to know to be a well-informed New Yorker.
Support The 74's year-end campaign. Make a tax-exempt donation now.