Pipeline Primed: After a Decade of Efforts, Minnesota Gets 3 Programs for Training Teachers Outside Schools of Education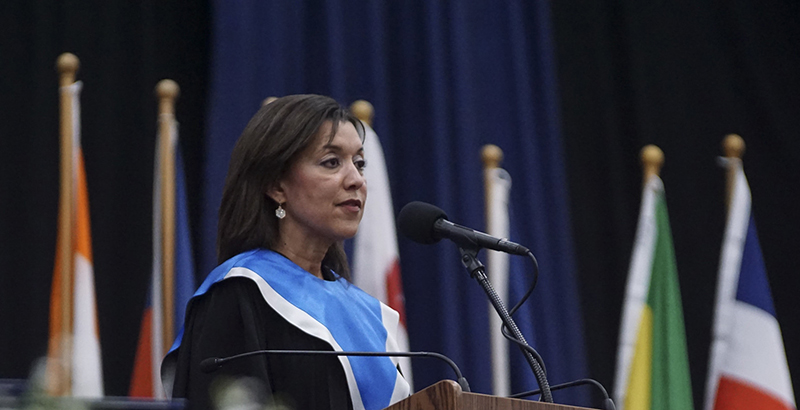 In the end, alternative certification arrived in Minnesota with neither a whimper nor a bang, but with a quiet, unanimous vote of approval by the 18-month-old Professional Educator Licensing and Standards Board. The three new nontraditional teacher training programs that got the go-ahead recently will be the first to operate independently of the state's traditional, university-based colleges of education.
The most prominent, a yearlong program to be operated by the national nonprofit The New Teacher Project (TNTP), hopes to begin accepting applications soon for its first cohort. Enrolling teacher candidates from a number of traditional districts and public charter schools, TNTP's Teach Minnesota will be the first independent, large-scale program.
The Learning Disabilities Association of Minnesota won approval to train teachers to earn a license as an academic and behavior strategist, while a consortium of rural districts received permission to begin training career technical education specialists.
Efforts to create certification programs outside of traditional Minnesota teacher training colleges go back a decade, with education colleges having successfully lobbied for years to be part of any so-called alternative certification programs. Dissolved in 2017 after a state audit faulted its patchwork of vague and sometimes contradictory rules, the state's Board of Teaching was particularly hostile to nontraditional teacher training efforts.
While the resulting controversy played out, culminating in a wholesale overhaul of the state's teacher licensing system, Minnesota school districts began tapping employees of color and immigrant staffers to participate in "Grow Your Own" programs designed to help them earn teaching credentials. The efforts have become popular, but most have been small and narrowly tailored.
According to a teacher supply-and-demand report produced by the state, last year 2,745 of the state's more than 63,000 licensed teachers were nonwhite, compared with one-third of students. More than 38 percent of school districts report having no teachers of color, while another 36 percent report having 6 percent or fewer. Shortages of Native American teachers are particularly acute.
After a new certification law was passed two years ago, TNTP "went on a little bit of a listening tour," said Garima Bhatt Handley, a partner at the New York-based organization. "Across the board, we heard there was the need for an alternative teacher preparation program, and it was needed yesterday," she said. "What we heard was schools were filled with paraprofessionals and long-term substitutes who have become part of their schools but who have no way to become licensed teachers."
Teach Minnesota aims to prepare 100 prospective teachers in its first two or three years. Importantly, in a state where 96 percent of educators are white — a number that has refused to budge — half of those licensed will be teachers of color. More than half of those credentialed via TNTP's Teaching Fellows programs, which operate in 20 states, are people of color — double the average at traditional schools of education.
Teach Minnesota is expected to appeal to classroom aides and other nontraditional applicants whose family responsibilities or other obligations make it impossible to leave the workplace to earn another degree. Open to people who already hold a bachelor's or other degree, the program is expected to pair six weeks of intensive summer training with ongoing study and a yearlong classroom residency.
An American Institutes for Research evaluation released two years ago found that in their second year on the job — their first as licensed teachers in charge of their own classrooms — TNTP's teaching fellows performed as well as their traditionally trained peers.
Provided they demonstrate solid performance at several junctures — none enter the classroom as residents before proving mastery of their training — Teach Minnesota's first cohorts of would-be licensees will earn credentials in both elementary and special education, said Cay Kimbrell, director of talent at the education advocacy group Minnesota Comeback and a participant in several TNTP collaborations.
The two training tracks were chosen in response to needs expressed by a number of districts and stand-alone schools that expect to participate.
"One of the places where we have the biggest unfilled need is special education," said Dawn Gunderson Taylor, chief talent officer at the five-school Hiawatha Academies network of public charter schools. The paraprofessionals who work with students with disabilities are more diverse than the teacher corps, she said. Providing a pathway to licensure for them would meet two of the schools' needs: "That kids see teachers who reflect who they are and so all of our students have a chance to learn from diverse teachers."
Rhoda Mhiripiri-Reed, superintendent of Hopkins Public Schools, which serves a number of rapidly diversifying Minneapolis suburbs, is happy about Teach Minnesota's goal of recruiting educators who look like her 7,000 students. But she's also excited that the program is likely to attract nontraditional candidates, many of them older and with diverse backgrounds.
In her experience, most young people who go into teaching tend to have been good students who saw themselves in their teachers. Hopkins, like most districts, has lots of kids who don't fit that description.
"I think we can ensure our teachers represent a variety of experiences. Maybe there are some who weren't excellent students themselves," said Mhiripiri-Reed. "We have a lot of talented staff who connect with kids so well but who are not licensed classroom teachers."
In addition to allowing its candidates to remain on the job while they work toward their licenses, Teach Minnesota is expected to be affordable, with costs to participants of about $7,000. The schools where the candidates work will contribute to the cost, as will philanthropic contributions. The initial effort to bring TNTP and local leaders together was paid for by Minnesota Comeback and the McKnight and Joyce foundations.
Hopkins is one of two traditional districts that joined with a number of charter school leaders to help TNTP win approval to create a Minnesota program. Teach Minnesota must now gain approval from the state board for the elements of the training program itself. Because the recruitment and selection process typically takes a year, Bhatt Handley said TNTP expects to enroll its first teacher candidates in the summer of 2020.
Support The 74's year-end campaign. Make a tax-exempt donation now.