Photo Essay — Inside a Vaccine Site for Kids: A Brooklyn Pharmacy Becomes A Comforting Spot for COVID Shots
By Marianna McMurdock | November 8, 2021

Early Monday morning, a steady stream of Brooklyn families showed up at one neighborhood pharmacy for childrens' COVID vaccines — even as hundreds of other New York City kids confronted uncertainty and long lines at school sites.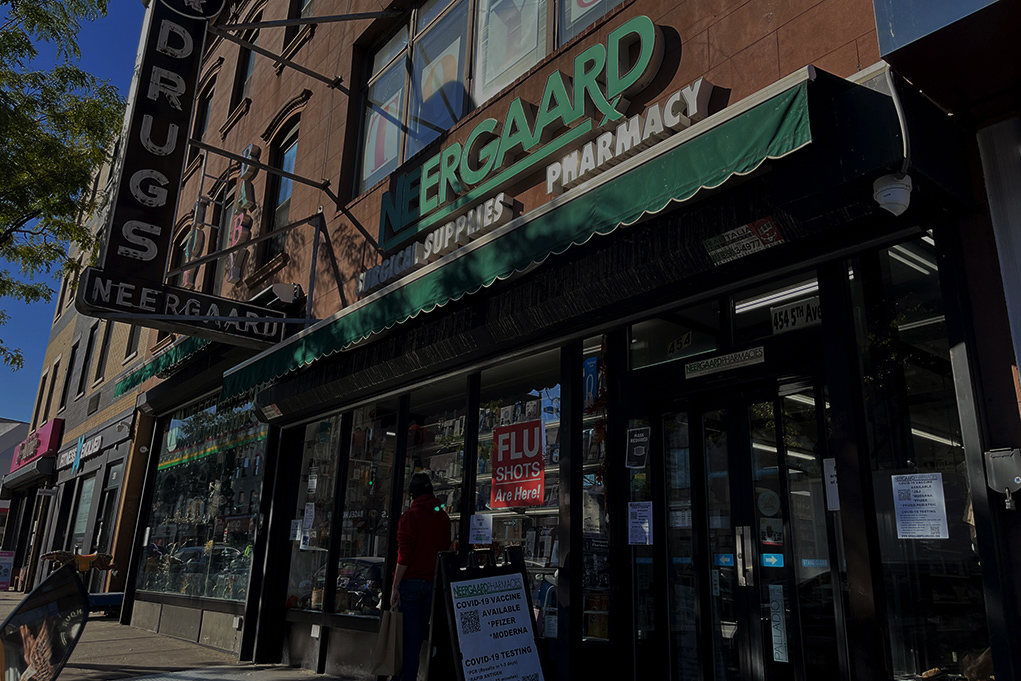 At Neergaard Pharmacy in Park Slope, Heath Griffths, 5, was soon 10 micrograms of Pfizer vaccine richer — departing for a happily delayed school day equipped with a stuffed bear from the pharmacy shop.
Elsewhere in the city, families waited for hours in lines hundreds deep. On the opening day for school-based vaccine pop-up sites, operated by the city and Department of Education, many were turned away as demand overwhelmed supply.
Line an ave deep for kids shots…but no one here to give the shots! H and h was supposed to be here at 630 for a 7 start. Now 730 and a line 100+ deep @NYCMayor @elizashapiro @Jill_Jorgensen @reemadamin pic.twitter.com/L3l2qw1InM

— Jason Barnett (@barnettjason) November 8, 2021
On 5th Avenue in Park Slope on Monday, Neergaard began its first official day of vaccinating kids, administering about 200 doses, preparing to offer hundreds of vaccines to 5- to 11-year-olds this week.
Vaccines have been a staple for Neergaard, an independent Brooklyn institution since 1901.
About 15 minutes into a child's screams from a fear of needles, one pharmacist told The 74 families choose them for their "more personalized touch — people come in and feel like they're comforted." He added, "that kid's been here a long time."
Pharmacists had a deep bag of tricks: "Are you a righty or a lefty?" and "count down from 10 with me" were repeated throughout the morning to help calm kids' anxieties about the dreaded needles.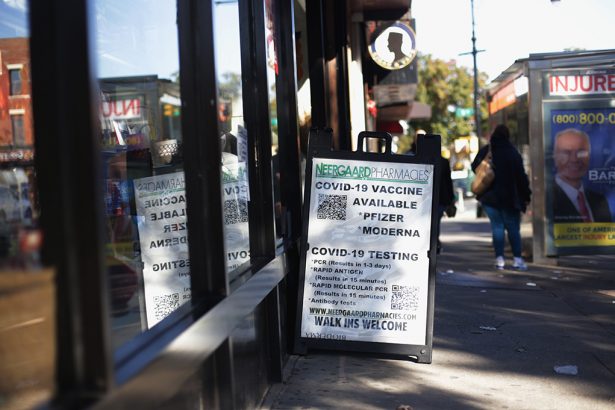 One Neergaard pharmacist said over the last two weeks, the shop has seen droves of parents walk in, seeking shots ever since the Centers for Disease Control and Prevention news broke. Appointment sign-ups for 5- to 11-year-olds almost crashed Neergard's website.
"I definitely prefer to go here than a place far away … this felt a lot better," Ava, 10, told The 74 after receiving her vaccine.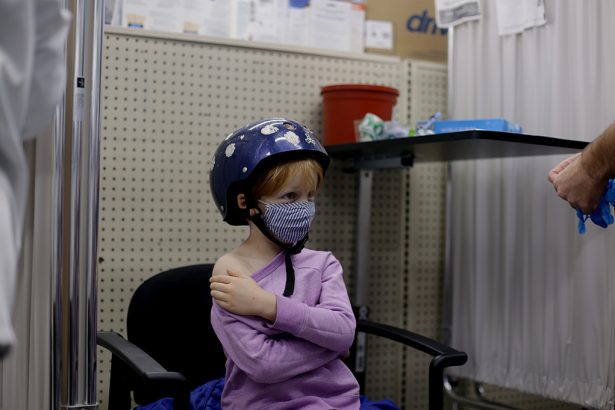 Meanwhile, as he waited to get his shot, Heath Griffiths silently looked to his mother, Rachel. Confident and on a mission, Heath never took off his scooter helmet. Time was of the essence — he didn't want to miss any more school than he had to at P.S. 282 on nearby 6th Avenue.
For the Griffiths, the pediatric vaccine means indoor playdates and family visits are back on the table. Once Heath and his 8-year-old brother finish their sequences, the Griffiths will fly to Arizona for the first time since the pandemic began.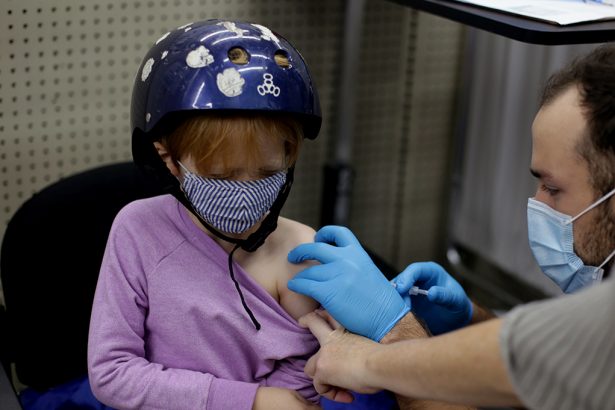 "We're following the CDC guidance and are really excited. I hope everyone decides to do it," Rachel Griffiths said, adding that the excitement's been constant since authorization was announced on Nov. 2. Dancing erupted in their kitchen when Heath and his brother learned the news.
Excitement was an understatement for Neergaard regulars Luke and Parker Trautmann, 10 and 8 years old, respectively. "Relieved," they jointly agreed.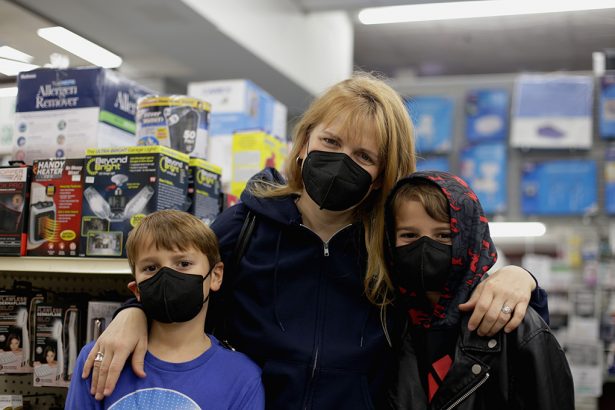 "Right when the message came out that kids can be vaccinated, she was on the case," Parker said of his mom, Amanda.
When first-week, city-run appointment slots filled up, Amanda looked to pharmacies. She said her boys needed the in-person connections vaccines afforded, and the sooner the better.
And Ava's mother, Allison, said what was on a lot of parents' minds:
"We just hope that a lot of kids are going to be protected," she said, looking forward to the days when visiting friends and family will "feel a little bit safer, for us and for them." 
Support The 74's year-end campaign. Make a tax-exempt donation now.