Photo Diary: A Week in Rural Alaska Where Climate Change Is Threatening a Village, Its School and Way of Life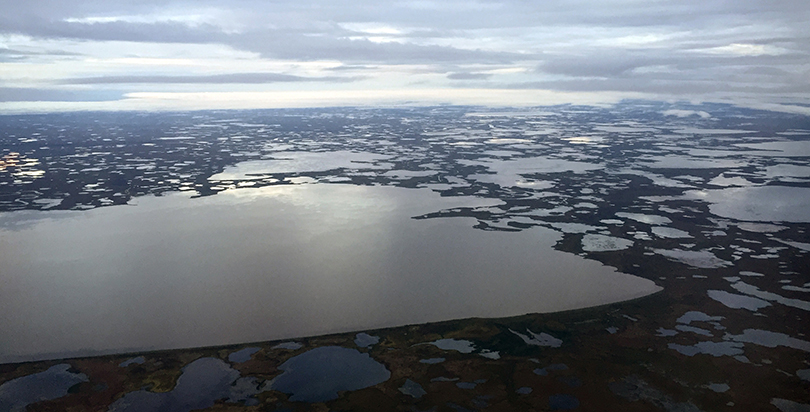 There are no roads that lead to Newtok, Alaska, an indigenous village about 480 miles southwest of Anchorage, near the Bering Sea coast. To get there requires a flight on a propeller plane or a very long boat ride.
Some 400 Yup'ik people occupy the treeless, marshy tract that makes up the village, precariously located atop melting permafrost and cornered between two rivers — one of which, the Ninglick, is so wide it could be mistaken for the sea.
Record high temperatures throughout Alaska and severe rain and windstorms drive the Ninglick River higher each year. For decades it has torn away chunks of the village's southern shoreline.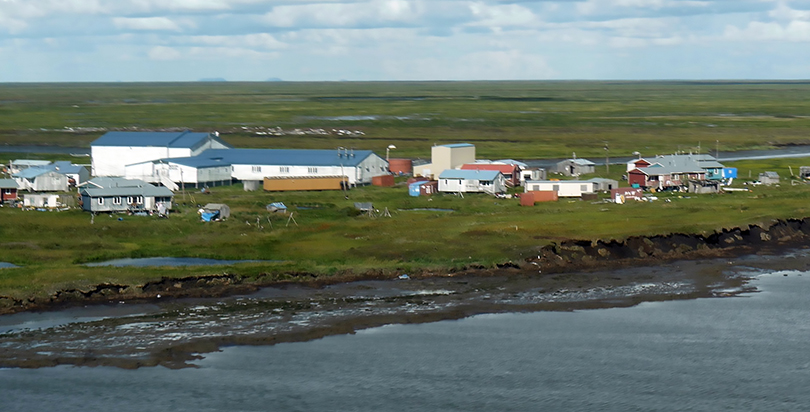 The water is creeping dangerously close to houses and the Newtok School, the highest point in the village. By some estimates, the water could reach the school by 2017, making it the first in the United States to be shuttered because of climate change. (
Read our full story and watch the video here.)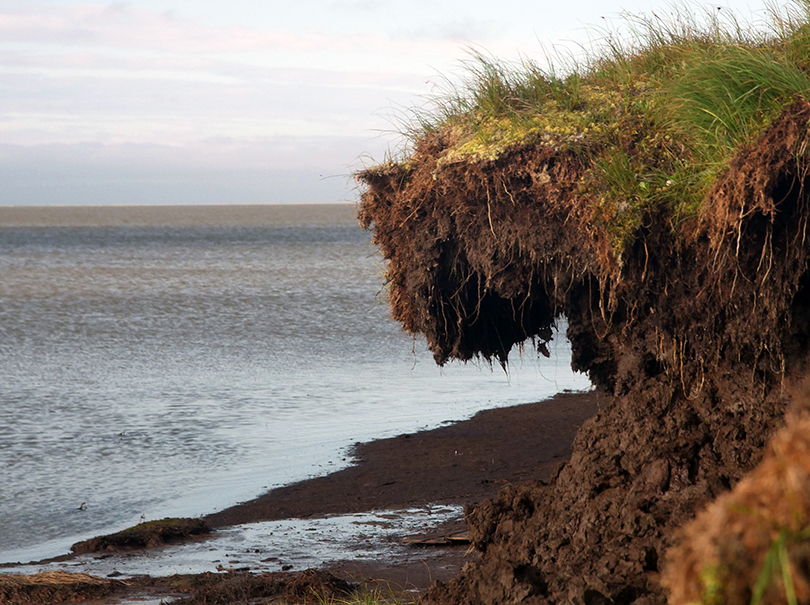 The shoreline erodes at a rate of about 72 feet per year, although 100 feet have been swallowed in a single storm.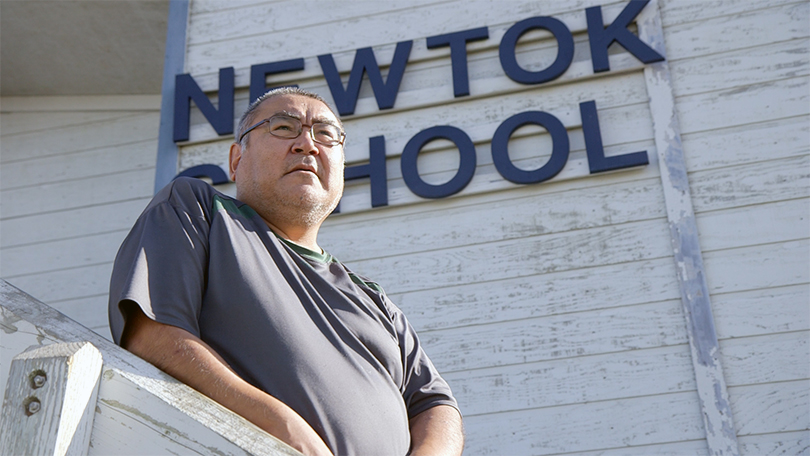 Grant Kashatok has been the Newtok School principal for 12 years, but he wears many other hats: sports coach, math teacher, nurse, guidance counselor, social worker, data analyst and backup cook.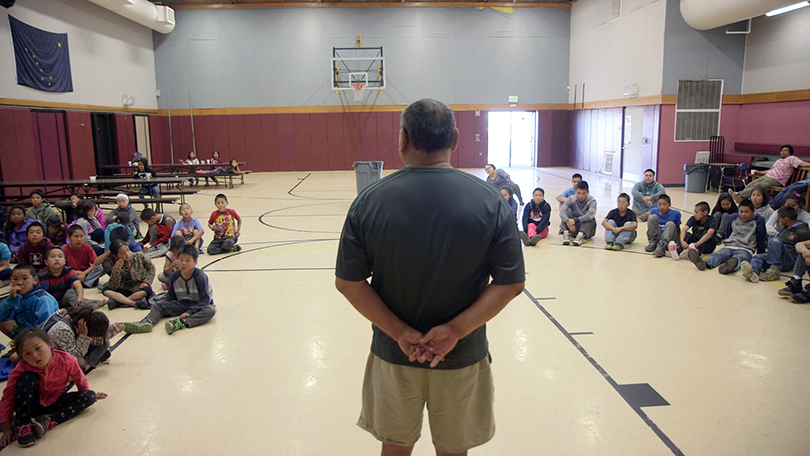 The 132 students in grades kindergarten through 12 are almost all Alaska Natives who come from poor homes.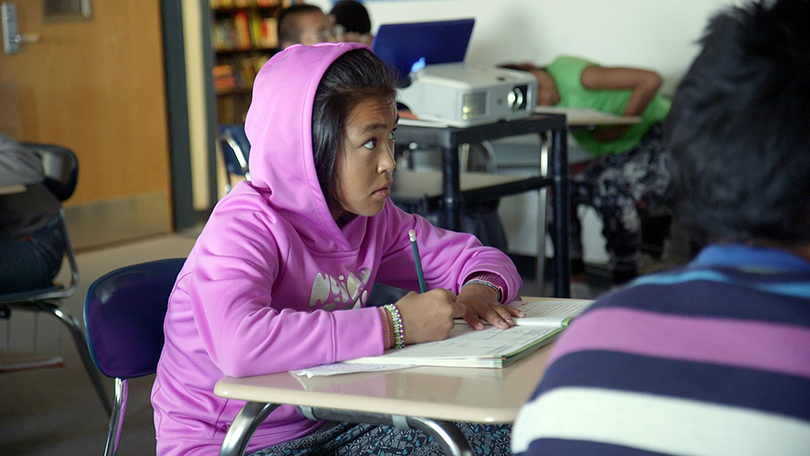 Most enter school speaking only Yup'ik and start learning English in the school's dual language program.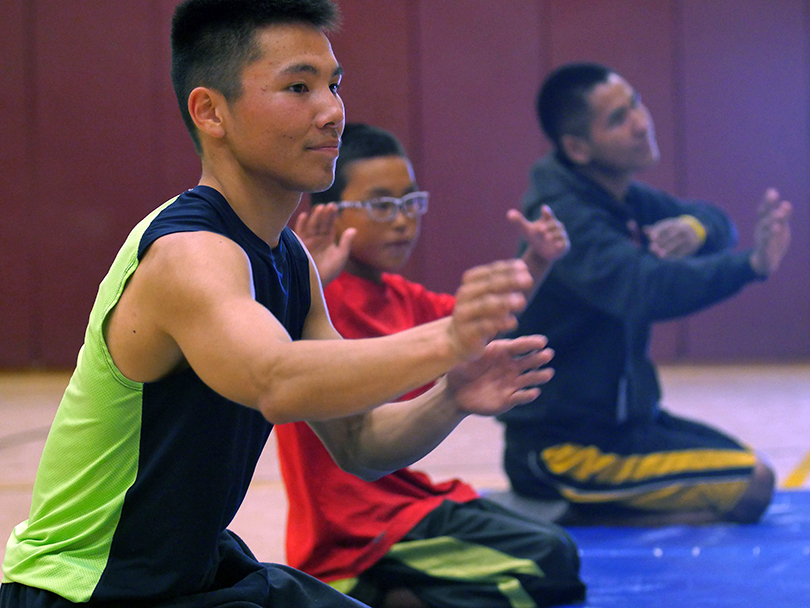 The school is the largest building in the village and the cultural center of the community.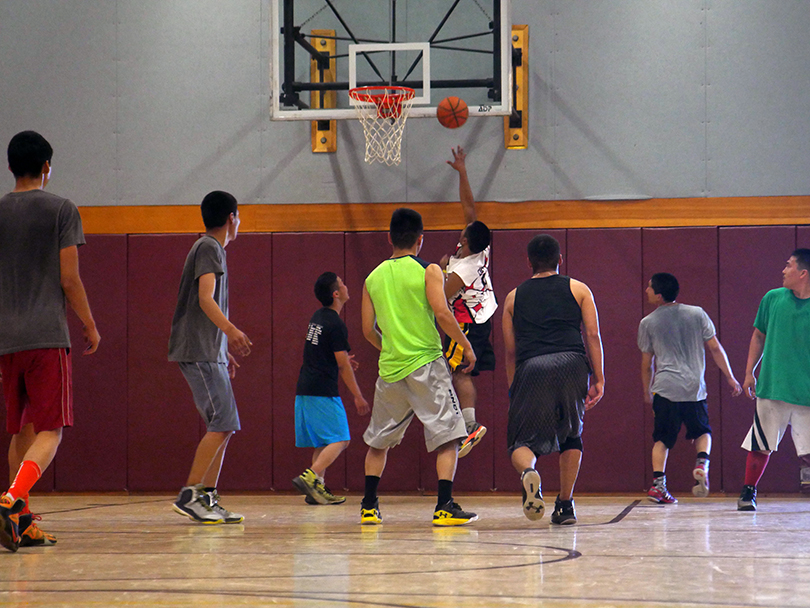 Basketball, volleyball, Native Youth Olympics and traditional Yup'ik dancing and drumming fill the hours after school lets out.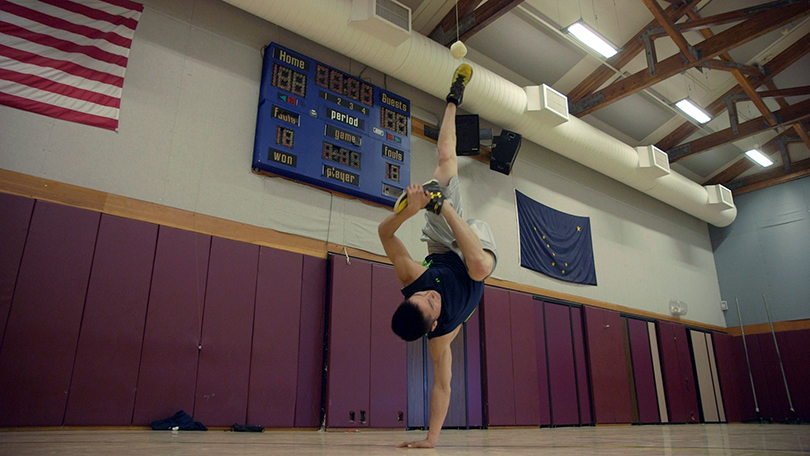 The school is also the only building with running water and plumbing, so many residents stop by daily to fill jugs of water for their homes and take showers.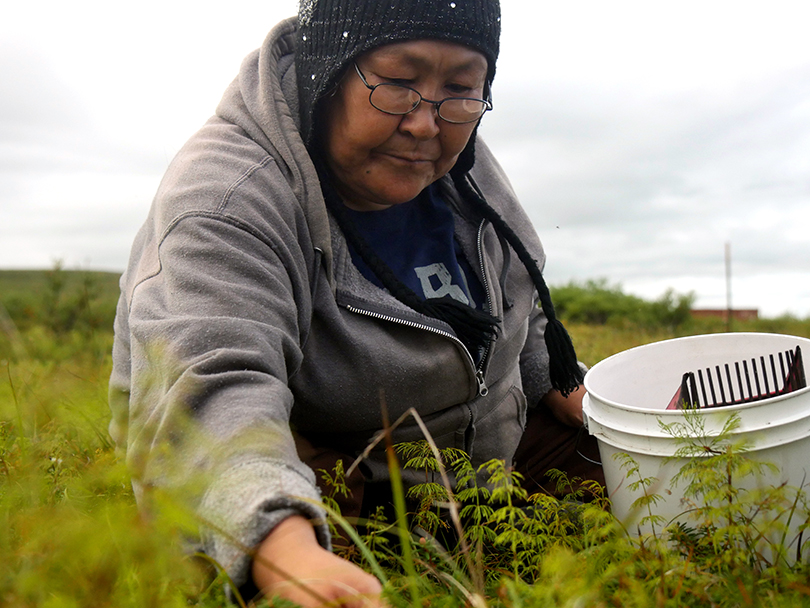 Like other remote Alaska Native communities that dot the state's western coast, Newtok residents rely on hunting, fishing and berry picking as their main source of sustenance.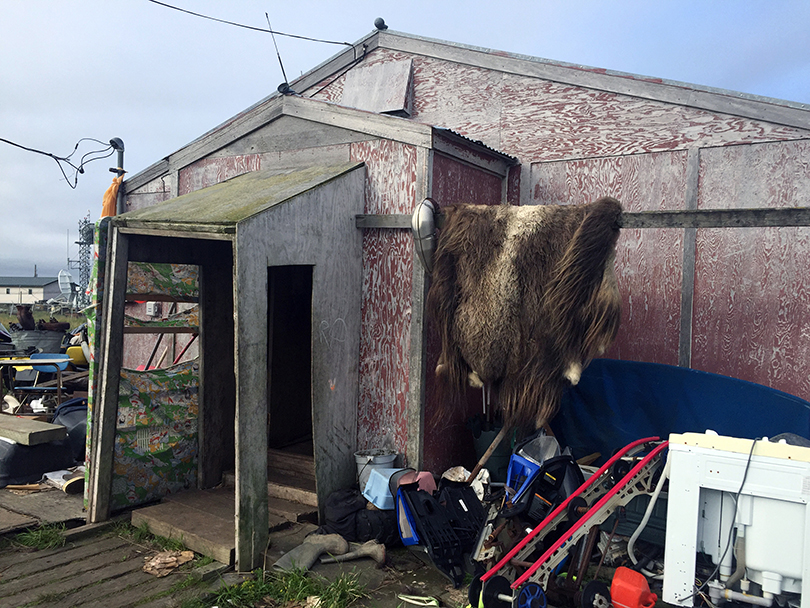 Their ancestors lived semi-nomadically in the region, following moose, seals and muskox from season to season.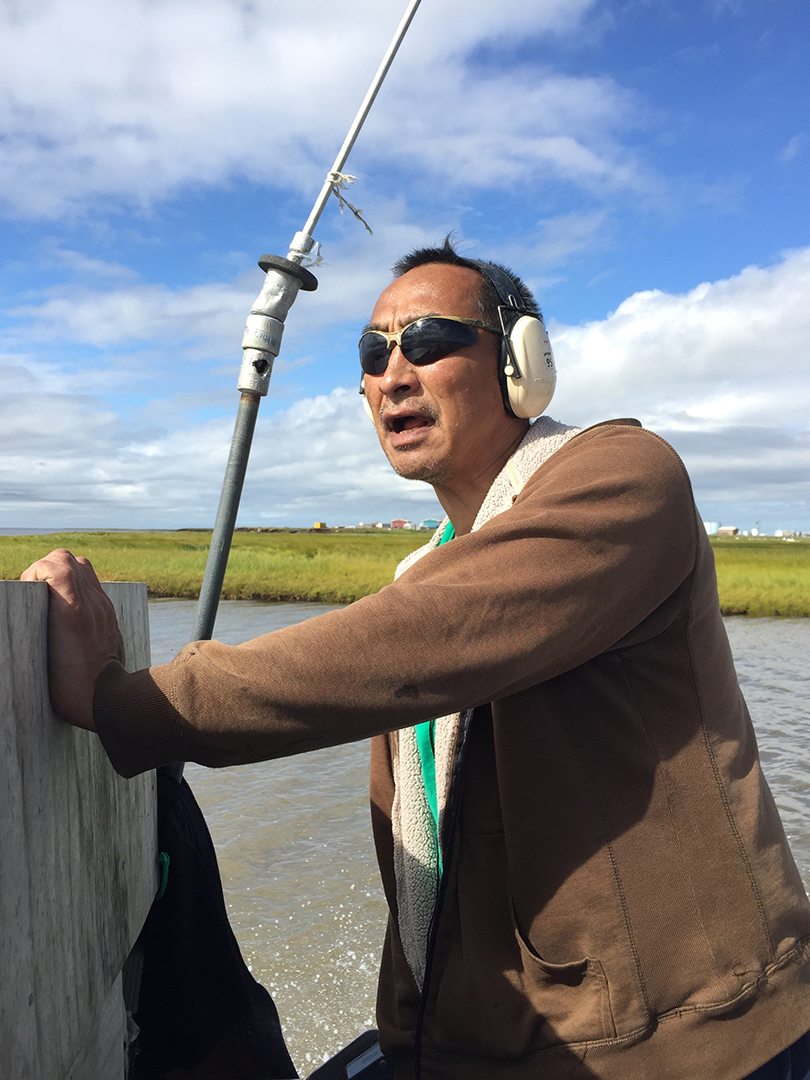 Villagers decided to relocate to higher ground 20 years ago — even then, the erosion was evident. Plans to move to a new site called Mertarvik, about nine miles downriver on Nelson Island, have sputtered along amid bureaucratic missteps, a struggle to find funding and political infighting.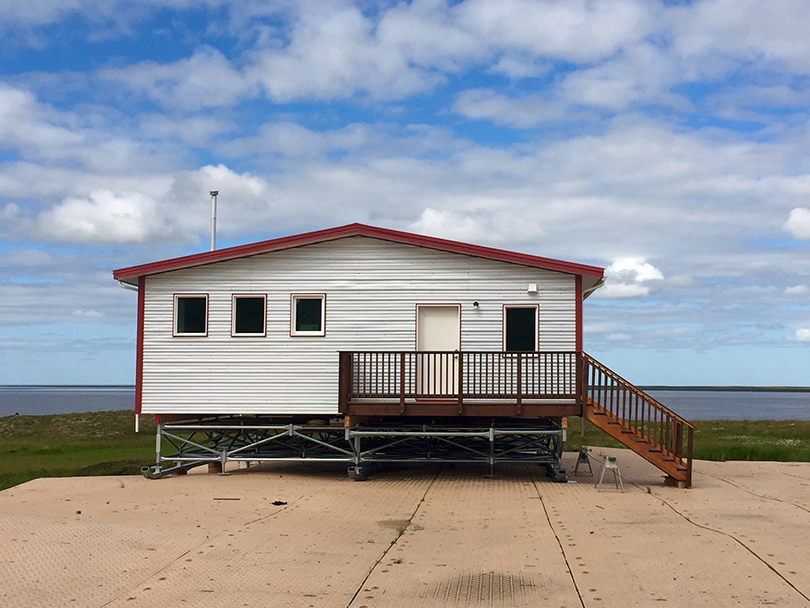 Local leaders are working with state and federal officials to coordinate the move. This summer saw some progress to ready the site for residents. The Cold Climate Housing Research Center of Fairbanks worked with villagers to build a prototype home with self-sufficient water and energy systems.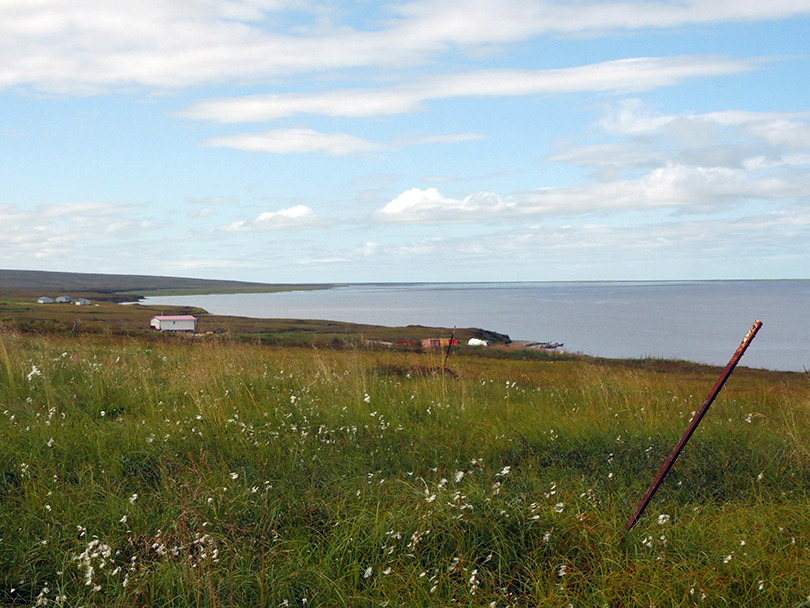 A view of the Ninglick River from Mertarvik's grassy ridges. Volcanic rock lies beneath the surface of the site, which sits about 500 feet above sea level versus Newtok's 10.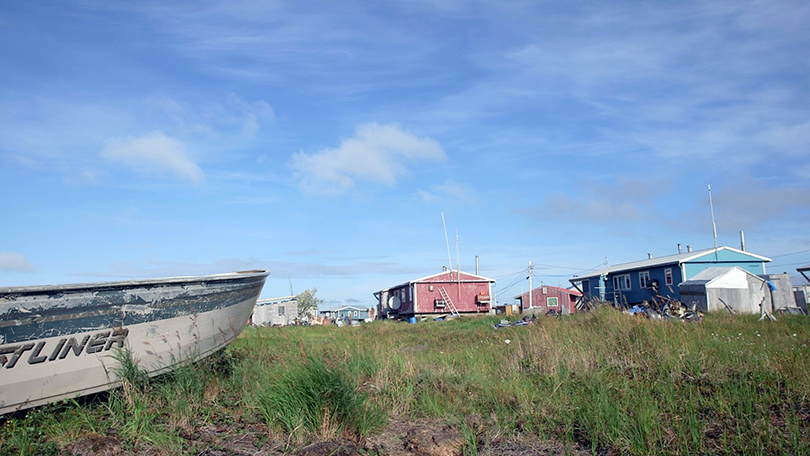 The pending move has meant little or no investment in Newtok's infrastructure in recent years. Families live in tight quarters in the few dozen one-story wooden homes; many are deteriorating.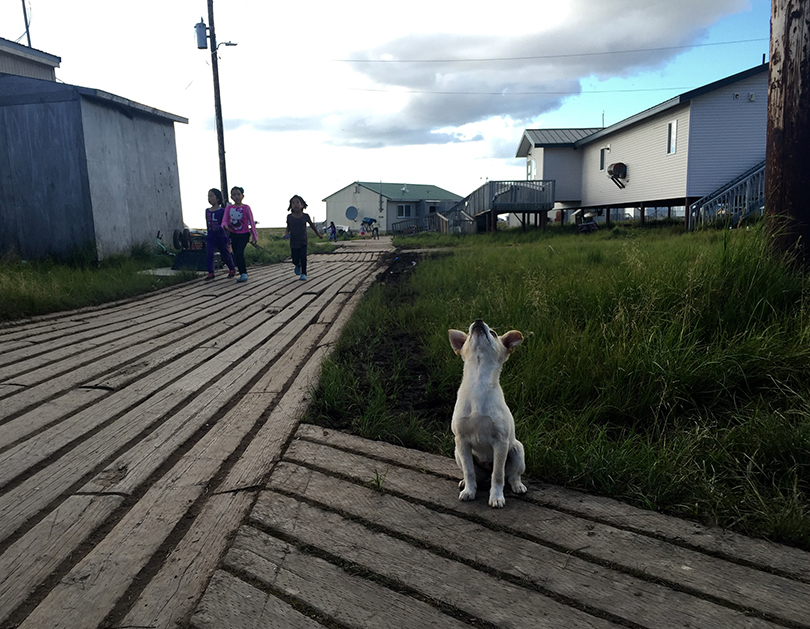 Meanwhile, life in Newtok carries on as residents watch the erosion with increasing anxiety.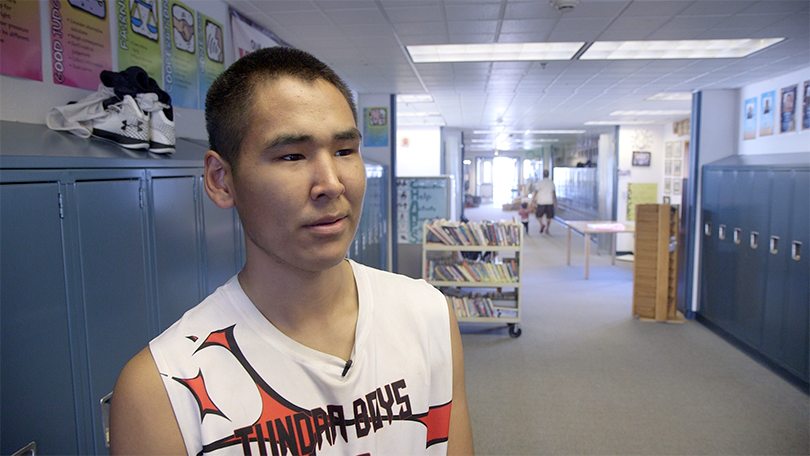 Bosco Charles graduated in June and plans to attend the University of Alaska at Fairbanks. He hopes to return to his village and teach Yup'ik. Whether there will be a new school built at Mertarvik by then is unclear.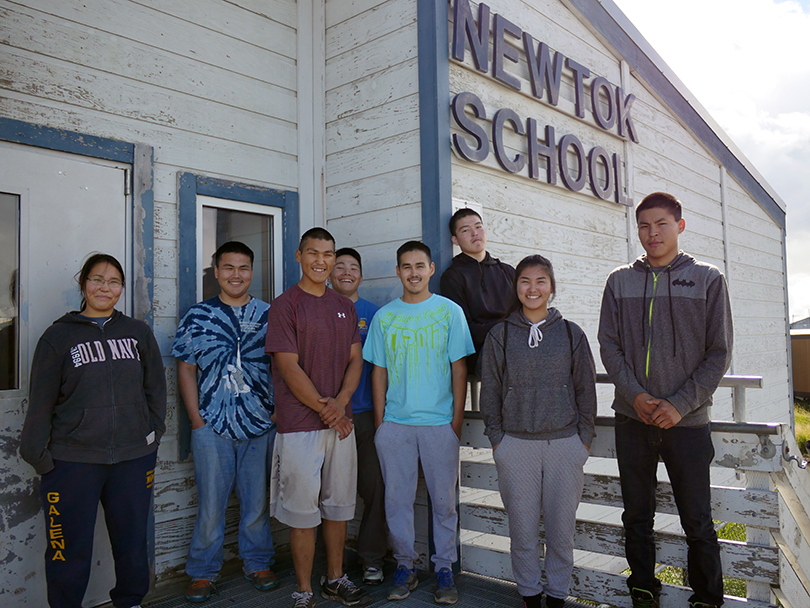 The class of 2016 could be one of the last to graduate from the Newtok School before it is closed and rebuilt in Mertarvik. From left to right: TeddieAnn Tom, Byron George, Scott Charlie, Isaiah Charles, Brandon Queenie, Alexie Julius, Nadine Kilongak, and Nathaniel Simon.
Support The 74's year-end campaign. Make a tax-exempt donation now.