Philadelphia's 8-Year Freeze on New Charters Begins to Thaw — But 22,000 Parents Still Waiting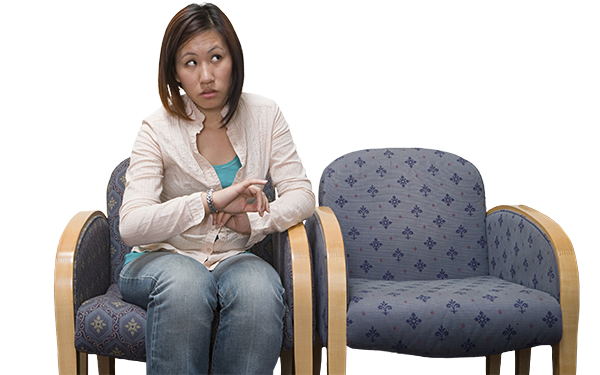 EDlection 2016 is The Seventy Four's ongoing coverage of state-level education news, debates and votes in the lead up to the 2016 presidential election. Read our previous dispatches from Iowa, Nevada and Missouri; Pennsylvania's primary is currently scheduled for April 26.
Things were looking dire for the cash-strapped Philadelphia School District. It was the summer of 2014 and the district's budget, still limping from a crisis the year prior,
had reached a deficit of $216 million
. Even worse: The district's best shot at stabilizing the implosion — and avoiding yet another 1,000 staff cuts — was going nowhere.
The state legislature had been dithering over a stalled bill that would approve a $2 cigarette tax hike in Philadelphia — a move the city couldn't do on its own, which lawmakers estimated would provide a budgetary cushion of $49 million for the 2014-15 school year (and possibly more in the years to come). But it wasn't until late into the evening of July 2 that an 11th-hour amendment resuscitated the legislation and galvanized a new cadre of supporters.
The key provision that summer night was new language that required the local School Reform Commission to accept charter school applications on an annual basis, and, more crucially, created a mechanism through which providers could appeal decisions at the state level. This,
as the Philadelphia Inquirer reported
, inspired a number of Republican holdouts in the House to voice their support.
For distraught parents across Philadelphia, who for years had clamored in vain for alternatives to their failing neighborhood schools, the bill's passage through the state legislature was a long-awaited answer to their prayers. It also signaled the beginning of a new era for charter schools in the city. The School Reform Commission hadn't approved a single application for a new charter in seven years, but today, principals and CEOs for six new schools, all hailing from established high-performing operators, are now building the first from-the-ground-up charter schools to open in Philadelphia since 2007.
Diana Filo says she's proud to be included in the charter class of 2016. She'll be the founding principal of the recently approved KIPP West Philadelphia Charter, set to open next August. She says she's keeping "the first day of the school year next year" in mind, "where I'll have 75 kindergartners coming in for the first time, and just thinking about all the families and kids that we will impact." The kindergarten is where the school will start, adding a new grade annually until they're a K-4 with 375 students entering classrooms every day.
KIPP Philadelphia has found a building that could house the new charter, but is still searching for one closer to its middle school in the Cobbs Creek neighborhood of West Philadelphia. The new school will slice commute times for area parents like Sharnice Wilson. For this school year, Wilson explains, her family must wake up extremely early so her children can make a 6 a.m. bus for a grueling 75-minute ride to KIPP schools located across town.
A long seven years
The seven-year drought on new charters didn't stop the city's charter sector from expanding entirely. Turnaround schools still replaced shuttered neighborhood ones at a steady clip, and some charter operators successfully amended existing agreements to add additional schools to their purview. This allowed charter enrollment
to more than double during this period
, from some 30,000 in 2007 to 62,000 in 2015.
But with no means of establishing new charter agreements, advocates say, expanding into new neighborhoods of Philadelphia was a frustrating, if not discouraging, proposition.
"How do you engage kids so that they're active and want to learn? We're trying to look outside of the box of what a traditional school would look like."
Before this year, the School Reform Commission could re-evaluate existing charter agreements (or not) as it saw fit. That's all changed now with the new right to appeal. As Mark Gleason, the executive director of the Philadelphia School Partnership, sees it, "While there's no guarantee that they will be approved, there is at least a guarantee that [charter operators] can submit an application, that the application will be considered and that a decision will be rendered."
A clear process, Gleason says, represents progress in a city where inaction was the norm. But he says he worries that the current climate still isn't enticing enough to attract the high-performing national charter operators that tend to open several schools per year — something that the commission would almost certainly not allow. Last February, the commission approved only five applications out of some 39 submitted. (The sixth school was later approved on appeal.)
"When you have charter operators who are doing a good job, who are ready and willing to grow, we ought to be leveraging that as aggressively as possible because that could be a way to put tens of thousands of kids in better schools relatively quickly," says Gleason. "We're encouraged that there's some opportunity. We'd like there to be more, but at least we're moving in the right direction."
MaST Community Charter, which won a Governor's Award for Academic Excellence in 2014, is in the crop of approved operators as well. The SRC approved its proposal on the condition that it situate in a different, commission-selected neighborhood. MaST II will grow into K-12 over seven years, with a final total of 1,250 seats. MaST teaches a STREAM curriculum— that's STEM with added focuses on robotics and the arts.
For the new school, MaST CEO John Swoyer says they're devising new ways to blend myriad learning mechanisms in the same classroom.
"We're really being thoughtful to those details… What's exciting to a kid? Is that an iPad? Is that a coloring book? Is that video? Is that physical? How do you engage kids so that they're active and want to learn?" Swoyer explains. "We're trying to look outside of the box of what a traditional school would look like."
Student gains, met with hostility
CREDO (The
Center for Research on Education Outcomes,
based at Stanford University), regularly analyzes the reach and success of charter schools. When focusing on urban charters this past March, CREDO reported that charter students in cities received the equivalent of a 40-day advantage in math and 28 days in reading over their counterparts in traditional public schools, both far higher than corresponding national averages.
Yet even with the news of CREDO's findings, the issue of charter expansion remains deeply contentious among city residents. Per state law, school districts must pay charter schools for each student they enroll. Traditional public school advocates in Philly see charter expansion as a dangerous move for a district that's already facing dire financial struggles.
Protestors from multiple advocacy organizations interrupted proceedings at the charter approval hearing last February; four were even arrested. Police manhandled a reporter when he went to capture one of the arrests on his smartphone.
"I don't understand," says Toya Algarin, a parent who spoke in favor of charters at the hearing, on the toxic political climate. "How you can stop my right from sending my son to a charter school?! How can you tell you me where to send my son?"
Several city and state politicians called for all new charter applications to be rejected outright ahead of the proceedings, including Gov. Tom Wolf. After the handful of schools ultimately earned approvals, the governor swiftly fired the commission's chairman and replaced him with the only SRC member who voted "no" on every proposal.
The Philadelphia School District had long been beleaguered by financial problems, but things turned disastrous when Wolf's predecessor, then-governor Tom Corbett, cut $1 billion from the education budget in 2011, sending shock waves through districts across the state. These cuts drained roughly $600 million from Philadelphia alone. In 2013, the district laid off 4,000 staff members, and shuttered 24 schools.
Many schools now remain without a full-time counselor or nurse, and reports of schools running short on
basic supplies like textbooks
are sadly commonplace. This has made discussions around school funding all the more heated. At February's charter approval hearing, public school advocate Helen Gym
called approving applications
"not only morally repugnant but economically insane." (Gym later won the Democratic nomination for Philadelphia City Council in May.)
Far from the light and heat of the broader political battle, parents in the city are more focused on what these five approvals mean for their kids. Itisha Clements, for one, is thankful that the SRC didn't follow the governor's wishes. She rushed to put her 5-year-old son Taveion on the wait list for KIPP, and, as a West Philadelphia resident, is already looking forward to KIPP's expansion.
Her two older children "needed extra help, but it wasn't as much help as they could get [at traditional public schools], like after-school programs and extra tutoring."
When her middle child, Ayiana, began to struggle, Clements says there were no resources to turn to within her school. So Clements made the excruciating decision to move her daughter to Doylestown, an exurb about an hour away, to live with Ayiana's father, where she knew schools would be superior. She now hopes that a local KIPP facility will allow Taveion to continue living with her, without sacrificing an academic career. In a very real way, KIPP may allow her to keep her family together.
Philadelphia School Advocacy Partners now counts 22,000 parents just like Clements, signed up to the city's charter wait lists, praying for a call. While six new schools in 2016 will help a small percentage of these parents place their kids in better classrooms, the looming question is now what the new SRC leadership, and the increasingly hostile political climate, means for 2017 approvals — and the tens of thousands of parents who will still be waiting.
Support The 74's year-end campaign. Make a tax-exempt donation now.