Petruzzi: As ESSA Scales Down Federal Oversight, Educators & Local Leaders Must Rise to the Challenge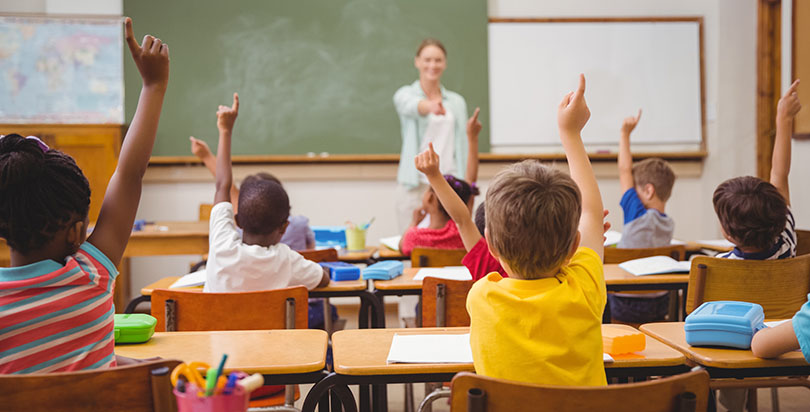 In today's world of frenzied news alerts from the D.C. bubble, speculation about the new administration and persisting education debates make it easy to forget that out here in the real world, education leaders and local communities are quietly moving forward adapting new federal guidelines designed to help ensure access to a quality public education for every student in America, potentially with little oversight from the federal government.
You may remember that two years ago education headlines were dominated by a different kind of panic as Congress grappled with a long-overdue update to what was originally titled the Elementary and Secondary Education Act, and then reimagined under President George W. Bush as No Child Left Behind. In 2015, President Barack Obama signed the Every Student Succeeds Act (ESSA) and put his stamp of approval on new regulations for our public schools. ESSA passed under the banner of a fresh start. Higher standards, a focus on equity and an embrace of greater flexibility are all part of the framework set forth by the new law.
It sounds great; however, its success is wholly contingent on its implementation at the state and local levels.
The responsibility to implement the new federal requirements under ESSA is in the hands of the states and local districts, offering an unprecedented opportunity for states and districts to negotiate their own success. They now have the power to put promise into action and deliver on the key policy levers included in the act: holistic accountability systems, improving low-performing schools, and elevating the teaching profession.
As the leader of a large charter public school network in California, Washington, and Tennessee that focuses on communities where kids attend schools that rank in the bottom 5 percent, I have a vested interest in the success of ESSA implementation as the law intends.
Six months ago, I planned to host a panel at the SXSWedu conference with the Center for American Progress about this very topic. We thought it would be a wonky conversation about education policy. We were mostly right, and incredibly grateful to the room full of policy nerds like us who came to hear us talk at this month's conference.
But as it turned out, the panel conversation carried a whole lot more meaning, given the outcomes of November's federal elections and the growing uncertainty around how the federal government will oversee ESSA implementation. Just last week, the education headlines focused on the new administration's plans to roll back federal commitments to the accountability regulations for states in applying ESSA. With a White House seemingly uninterested in enforcement, an even heavier burden has been placed on states to ensure that they are developing structures that will deliver on the ESSA promise to students of a quality public education.
And this is where the rubber meets the road. While politicians and pundits debate the future of education policy in a new era of American politics, state education leaders and traditional and charter districts have the responsibility of actually implementing and creating systems that do right by our students.
Fundamentally, our obligation is to students first, meaning we simply must establish systems of accountability that measure our success and show us where to focus efforts. With the new ESSA guidelines, states must take a more nuanced view of student success and measure factors such as school environment, a student's ability to think critically (college and career readiness), and, most important, student growth — the tangible act of progressing toward and surpassing proficiency.
States face many challenges:
How do you ensure fairness in measuring the complexity and nuance of each school through multiple measures, but also keep in mind that families need to understand the new accountability system?
What kind of interventions do you put in place for the lowest-performing schools, given that the record is spotty regarding what works, while still maintaining a healthy dose of urgency for those students "stuck" in these underperforming schools?
How do we keep track of the intended outcomes that the overall system is delivering over time, beyond the myriad school- and district-level metrics? What are the overarching goals?
I strongly urge states to take this seriously and implement fair but robust accountability measures despite a lack of federal pressure.
Why? Because perhaps most exciting about ESSA is the opportunity to focus on improving the bottom 5 percent of schools through school interventions and turnarounds. What ESSA does, if we commit to proper implementation, is hold us all accountable in providing equal access to great education and the support needed for students too often left behind.
This is the foundational key to achieving the American dream, and what will truly make our country great.
Marco Petruzzi is the CEO of Green Dot Public Schools National.
---
---
Support The 74's year-end campaign. Make a tax-exempt donation now.