Perspective: After Spade & Bourdain, America Grapples With Surge in Suicides. But Students With Depression Won't Seek Help; It's Up to Us to Reach Out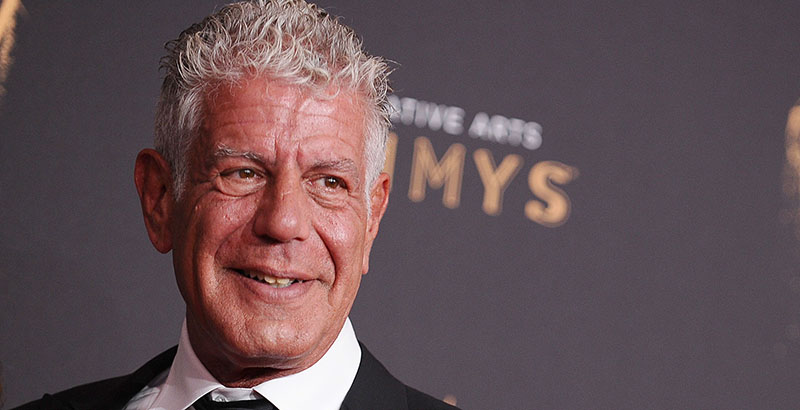 I just added Anthony Bourdain's name to a list that I keep in my wallet. The list has two columns: one for those who are no longer alive and the other for those who have survived. It is immaterial whether they were a public figure like Tony or a Sacramento bartender named Ben Moore.
Since 2007, deaths by suicide have been on a steady increase across every demographic. Some of the most disheartening figures have been those related to children. Since that year, in the 10-to-19 age group, there has been an increase of 60 percent. The number of boys dying by suicide has increased 44 percent, and for girls it has been a horrifying 128 percent.
As The Washington Post reported after Kate Spade's death by suicide Tuesday, there were more than twice as many suicides as homicides in the United States in 2016. What it did not report was that the number of suicides by firearms alone exceeds all homicides each year since 2008. As we are all aware from recent school shootings, children have far too easy access to firearms.
Despite the fact that suicide is the 10th leading cause of death in the United States, the stigma associated with mental illness has been a significant impediment to people getting treatment. According to the American Academy of Child and Adolescent Psychiatry, more than 1 in 7 teens experience depression.
Gradually, those who work in public policy — whether experts in the field or elected officials — are making inroads in attacking this pernicious problem, with its escalating rate of suicide. This is especially important with children and teens who fear being judged by their peers.
Children and teens need to know that they can reach out to somebody who will not judge them. Services such as the Crisis Text Line (text the word "HOME" to 741741) allow people to reach help instantly via text 24 hours a day. California state Sen. Anthony Portantino, whose own brother died by suicide, has a bill in the California Legislature that would require all schools that issue student ID cards to print crisis numbers on them.
Building on Portantino's efforts in California, I would challenge every school district in the country to print these numbers on student ID cards. I would challenge them to hang a poster with the Crisis Text Line in every middle school and high school classroom.
Of course, there are some efforts that languish. Sen. Orrin Hatch and Rep. Chris Stewart, both of Utah, have bills that would move toward making the National Suicide Lifeline (800-273-8255) available via a three-digit code (similar to dialing 911 for emergencies). Unfortunately, both S.1015 and HR 2345 have gone moribund since November and May 2017, respectively.
But, as a suicide-attempt survivor myself, I can tell you that one of the most difficult things for those who suffer depression to do is to reach out to others. People suffering from depression have an amazing capacity for self-deception. Someone told me, "Don't believe the lies you tell yourself." Easy to say, but difficult to act upon.
After Bourdain's death, John Legend's wife, Christine Teigen, tweeted:
Teigen is so incredibly right. And her point is especially important for children and teens. Parents and educators need to watch for signs of depression, and they need to reach out when kids are struggling.
Each morning and each evening, I pull that list of my brothers and sisters out of my wallet, and I read through their names. They are all my brothers and sisters. I hope that someday I will not have to keep adding names at the speed that I have been.
André-Tascha Lammé has worked in education policy and advocacy for 10 years, including at StudentsFirst and the California Charter Schools Association. He is currently a consultant based in Sacramento, California.
Get stories like these delivered straight to your inbox. Sign up for The 74 Newsletter