Personalization, Play, Passion Projects: How One Innovative Atlanta School Is Offering Alternative Learning Like Urban Farming and Robotics During the Pandemic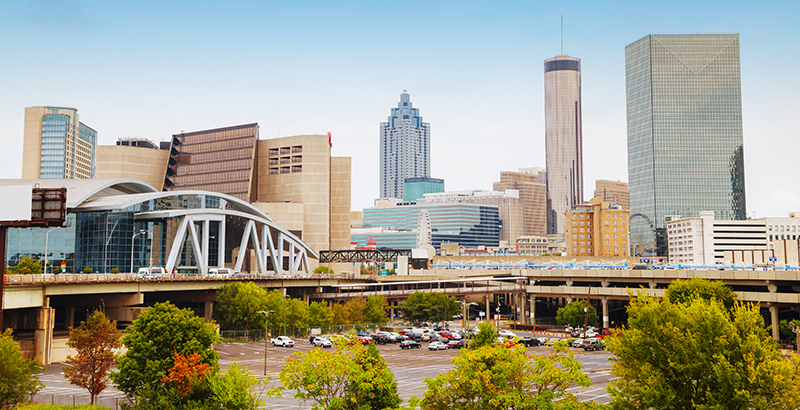 This article originally appeared at The Atlanta Voice and is published in partnership with the Solutions Journalism Exchange
The COVID-19 pandemic has brought about change over the past year, from the way people entertain, to how people work, to how people date, to how people eat, to how people are surviving.
The ecosystem of public education has been no different, as millions of students across the country have to make the shift from in-person instruction to virtual learning. Imagine what that must be like to go from seeing and interacting with your friends and classmates every day at school to learning on a computer at home.
Since the pandemic began, homeschooling has reportedly been hard on families, parents, and students alike. One Atlanta school is using innovation to bring excitement back to learning and education again.
The Zucchinis Homeschool Co-op opened in summer 2020. Founders Mikala Streeter and Khabral Muhammad said they hope to help families rethink what education looks like.
Both teachers themselves, Streeter and Muhammad have made it their mission to assist communities of color in Atlanta with their innovative and creative school curriculum as an alternative to virtual learning.
"We started the school because of the pandemic," Streeter said. "This has been a moment for families to rethink what education looks like. Families don't want to go back into a traditional box. We want to create that space for them. We are experienced educators."
Parents reached out to Streeter and Muhammad, who both teach at The Life School in Atlanta, in search of an alternative to online learning because it was not working for them during COVID.
"A lot of schools are closed and have shifted away from in-person learning. We discovered this similar need and were able to address it. Online learning was not working and we came up with something practical," Muhammad said. "There is a real struggle to find diversity and affordability in other schools. Our intention was to address the needs of a certain community."
The name of the school came about during a planning meeting. Streeter and Muhammad said the name of the school should be cute and have cultural relevance grounded in the community.
Finally landing on Zucchinis, the duo said they went back to the African, Pan-African, Southern traditions that helped to sustain communities of color: food to vegetables, then squash to zucchini.
Throughout the day, students are learning English, math, science, social studies, world languages, music, and the Arts. However, it is not so much what they are learning, but instead how the students are learning that makes Zucchinis Homeschool Co-op unique.
The school incorporates what Streeter and Muhammad have coined the three P's in their curriculum that makes learning fun and exciting for students to further their development: personalization, play and exploration, and passion projects.
Personalization allows the teacher to get to know the student and the student's goals in a smaller learning community, Streeter explained. Students get personalized and customized service and support from the teachers. Students can also get up and move around, take breaks, and are involved in discussions, learning about animals, nutrition, other cultures, and even engineering.
"The students have had chickens, turtles, and rabbits in the classroom and help care for the animals," Muhammad said. "We grow plants and we make a salad or feed the animals with the plants. The students learn with their minds and body.
"It's not just about memorizing facts," he added. "The students are doing a lot with their hands and body, learning about who they are and developing their own voice."
In the play and exploration phase, students develop their social, emotional, and behavioral skills, as they play throughout the day interacting with other students through guided and free playtime.
As the students develop their passion projects, the students have time to work on projects that they are really excited about, from creating a comic book to fashion design, from cooking to coding and robotics, and even painting. Passion projects like these that keep the students interested are an important part of the Zucchinis experience, according to Muhammad.
"Historically, our communities have been blocked out when it comes to access to wealth and high-quality educational programs," Muhammad said. "We wanted to do something different for the community."
Muhammad's four-year-old son attends Zucchinis Homeschool Co-Op. He was challenged with finding a school that was close, safe, and familiar for his son, which was impossible for him to find during the pandemic.
Streeter, who teaches math, and Muhammad, who teaches science, both volunteer their time at Zucchinis to keep the project alive. Muhammad took advantage to enroll his young son at the school too.
"In other school settings there may be obstacles, but my son's skin color and hair texture are celebrated, and being in this school is helping him come out of his shell," Muhammad said. "He's interacting with other kids his age, learning about sharing, and is excited to tell me about the things that he has learned. He does it all without fear."
What also distinguishes Zucchinis Homeschool Co-op from other schools is that it is affordable for its students to attend, according to Streeter.
"Our school is $500 per month. It's affordable with very high quality and enriching oriented program," said Streeter. "All of our families are families of color."
There are still opportunities for the community to get involved. Parents and high school students volunteer their time and help the students with learning. The school also uses PPE, sterilization, daily screenings, and the kids are required to wear masks.
"People have been generous and have shared ideas and ways people can get involve and contribute," said Streeter.
"You have to approach education in different ways," said Streeter. "Innovations are different in different communities (Blacks vs white). There is a play on personalized experiences and we are making education exciting."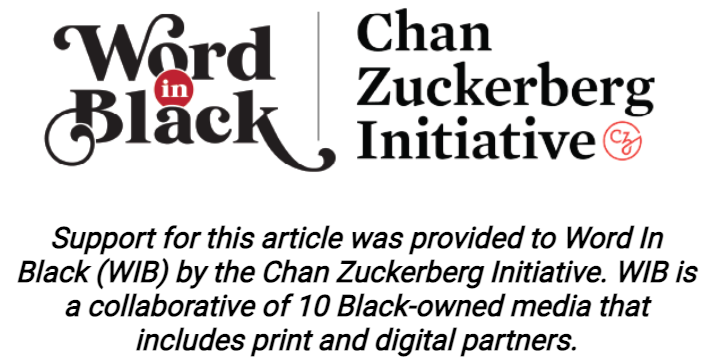 Disclosure: The Chan Zuckerberg Initiative provides financial support to The 74.
Support The 74's year-end campaign. Make a tax-exempt donation now.