Schools Serve Parents With Debt Collection Letters Over Pandemic Enrollment Fees
Auburn-Washburn district says parents are confused by billing practice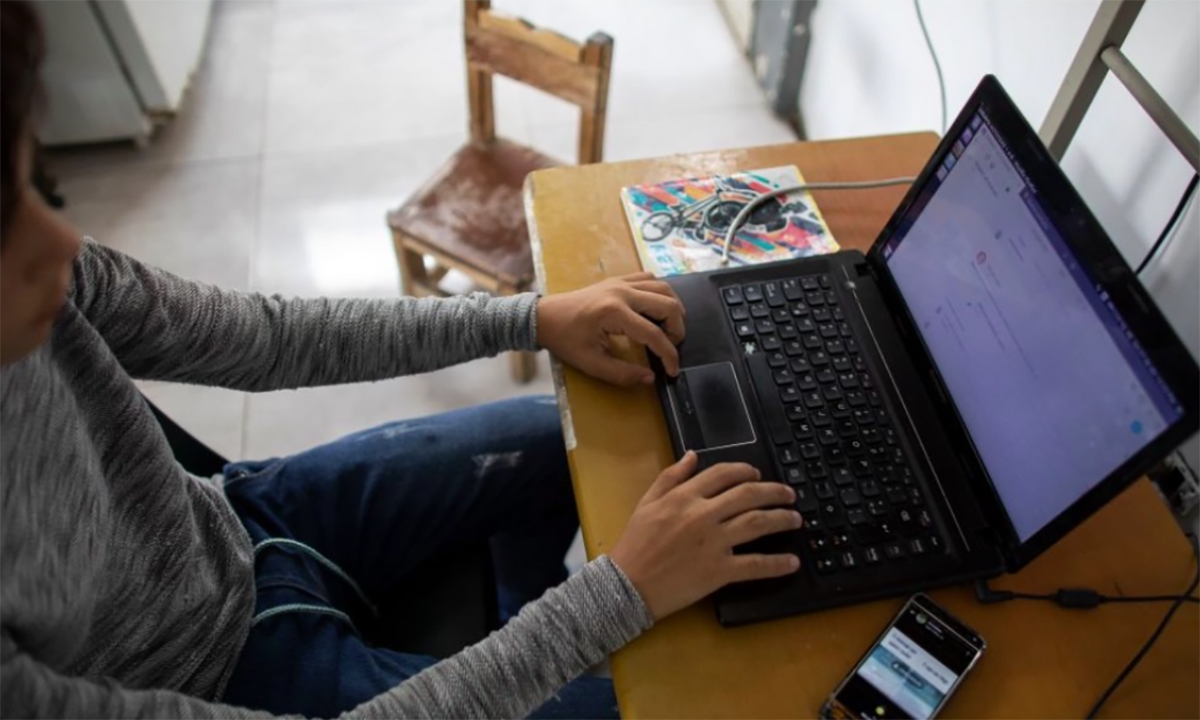 Get stories like these delivered straight to your inbox. Sign up for The 74 Newsletter
TOPEKA — Parents in the Auburn-Washburn school district south of Topeka say they have been unfairly served debt collection letters after confusion over billing during the COVID-19 pandemic.
During the 2021-2022 school year, schools operated with a different financial assistance process. Normally, students qualify for financial assistance through the free and reduced lunch program. With the federal government providing free meals for everyone, the Auburn-Washburn school district used a household economic survey instead. Students who qualify for free lunch get waived fees, and students who qualified for reduced lunch prices are supposed to get reduced fees.
Melissa Wescott said she was shocked by the amount she was charged. She and her husband were served with debt collection letters for her two step-children and her son, who has special needs, for the last school year.
Wescott's family qualified for fee reduction, but she said none of their charges were reduced. Wescott said the district told her in the 2021-2022 school year that the amount owed would be automatically updated in the school district's online system, which didn't happen. When she contacted the school, they told her that everything would be updated before the upcoming school year.
"As far as I'm concerned, I did my due diligence there, you know, I have all my paperwork," Wescott said. "Next thing we know we get a collection letter in the mail for each child. And we're like, what, the school turned us to collections? They didn't even call us or write to us, or warn us or anything like that."
The Wescotts sent another letter disputing the charges and have not heard back.
Martin Weishaar, communications director for the district, said the district was trying to work with families as much as possible on billing issues.
"The vast majority of fees are paid by families in a timely manner," Weishaar said in a statement to Kansas Reflector. "Fees are typically paid as they incur but all fees must be paid by the end of the school year. The Auburn-Washburn School District has been and continues to be willing to work with families who have questions or documentation indicating a discrepancy with outstanding fee balances."
Wescott said she felt frustrated by the situation, especially since school officials could not explain the discrepancy. This year, all of the children in their household qualify for free meals and waived enrollment fees.
"That's great, but why would we owe the full enrollment fees for last year? Even with documented proof it should be reduced?" Wescott said. "I feel like getting an attorney, but then you know, it's kind of ridiculous to hire an attorney and pay $1,500 for like a $400 bill. I think they know that. So they just kind of do what they want. That's really how it feels."
Amy Burns, another mother in the school district, said her children qualified for free or reduced lunches, but she has received multiple debt collection notices for the full amount since about 2018. While she said she usually contacts the school about the billing, she always ends up paying the full amount. Because she works full-time, Burns said, she didn't have time to go to court over the issue.
"You're expecting not to get billed and then all of a sudden you do, and then you call trying to follow up on it and you don't get any response," Burns said. "Then the next thing you know, you have a collection agency coming after you. I've been through a lot in my life. It took me a long time to get where I am and have my credit where it's at. So for them to now potentially ruin that is frustrating when I was told that I don't have to pay anything from the get go."
Weishaar said parents were likely confused by the lull in billing.
The communications director said by the end of the 2021-2022 school year, the district had $250,000 in outstanding fee balances accumulated between the 2019-2022 school years. The district paused debt collection during the onset of the pandemic and didn't send outstanding fees to a collection agency for the 2019-2020 and 2020-2021 school years.
"Now that meals are again required to be paid, we believe that families will have a better awareness of their school balances," Weishaar said. "We are also committed to reviewing our notification process so that we make sure parents are well informed of their balance status."
Kansas Association of School Boards spokeswoman Kristin Magette said the organization didn't track fee-related issues, but it was unaware of fee rates or collection changes in Kansas districts after the COVID-19 pandemic.
"Kansas schools have been collecting fees for decades to supplement state funding and meet the budgetary needs for student learning and operations," Magette said in an email. "There is no statewide standard for school fees, as local needs and budgets vary greatly."
The Kansas State Department of Education does not track school district fees or school district fee debt either.
Wescott said the 2021-2022 school year was the only time she and her husband had been charged these fees. Every other year, they have been waived.
"It was that one year where everybody ate for free that we had to pay for everything — other than food of course," she said. "So it's just like this one year we had to pay these enrollment fees. Never had to pay in the past and we're not paying for this year. Nobody can explain to me or tell me why that year was so different."
Wescott said she has talked to other parents with similar charges, and believes the district is focusing on people who don't have the time or money to fight.
"It seems as though they target a certain demographic of people, and it typically is lower-income women, single women with children," Wescott said. "So it's like they know that they're probably going to be pressed for money. And not able to pay it. And so therefore they're going to get that money in full and plus interest on top of that."
Kansas Reflector is part of States Newsroom, a network of news bureaus supported by grants and a coalition of donors as a 501c(3) public charity. Kansas Reflector maintains editorial independence. Contact Editor Sherman Smith for questions: info@kansasreflector.com. Follow Kansas Reflector on Facebook and Twitter.
Get stories like these delivered straight to your inbox. Sign up for The 74 Newsletter