Parent Power: To Improve Special Education in Charter Schools, Tap Students' Original Advocates — Their Families — Report Says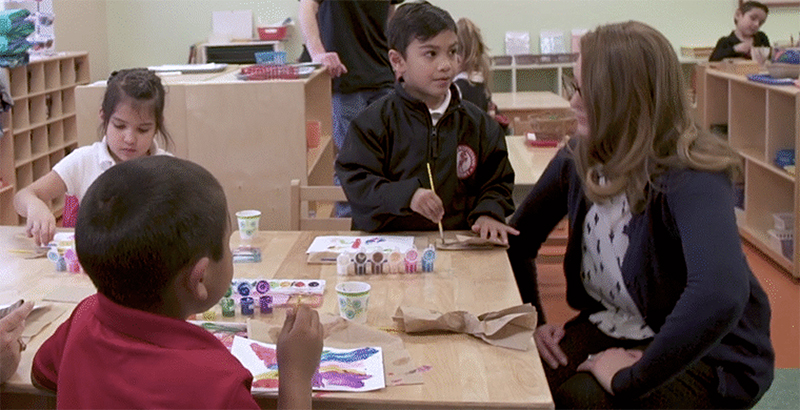 When it comes to living up to their obligation to serve students with disabilities, public charter schools face a host of challenges. In addition to the perennial headache of underfunding, there are bureaucratic constraints, a woeful lack of teacher preparation in special education and difficulty finding and tapping expertise.
None of which comes as a surprise to parents of children with disabilities, who, like it or not, get a crash course on navigating the same series of hurdles — sometimes while advocating for their kids in the same charter schools that are struggling to figure out how best to serve them.
Chocolate, meet peanut butter.
After program officers at the Walton Family Foundation realized they were hearing essentially the same story in one community after another, they commissioned the education consulting firm Public Impact to examine possible synergies between the two groups. The result: Better Together: Why Charter School Champions and Parent Advocates Should Partner to Better Support Students with Disabilities.
The research and findings will be the topic of a panel to be held at the National Alliance for Public Charter Schools' annual conference, which takes place June 30 to July 3. Daniela Doyle, Public Impact's vice president for charter excellence, will be one of the speakers.
Her top-line message: Organizations that advocate for charter schools in states and cities should tap parents — who often already are organized, formally or informally — to help craft solutions and advocate for better policies.
"The lesson seems so obvious, and yet it's not happening," Doyle said in an interview. "And unless there's some intentionality, it may not happen."
Parents, the report notes, have a long history of successful advocacy for children with special needs, ranging from lobbying for the 1975 Individuals with Disabilities in Education Act, which guarantees their children access to free and appropriate schooling, to pushing the landmark Endrew F. v. Douglas County School District, which mandates that education be "appropriately ambitious," to the U.S. Supreme Court.
Research shows that with the right support, 90 percent of students with disabilities can meet the same achievement standards as their peers. Yet nationwide, just 8 percent score at or above grade level in math and reading. Charter schools, while theoretically ideally positioned to find innovative strategies to enable that level of achievement, have a decidedly mixed record when it comes to embracing the challenge.
The number of students receiving special education services in charter schools has risen quickly in recent years, now comprising nearly 11 percent of charter school enrollment, compared with 12.5 percent in traditional district schools. Charter schools enroll fewer students with developmental delays or intellectual disabilities and slightly more children with autism, learning disabilities and emotional and behavioral challenges, according to the most recent analysis of federal data by the National Center for Special Education in Charter Schools.
The same report found that charter schools are much more likely to serve students receiving special ed services in a mainstream classroom, an as-yet unexplained difference that might be mined for clues to how all schools, regardless of model, can better accommodate students with disabilities.
In particular, however, stand-alone charter schools that are not part of large networks have a hard time both locating expertise on serving children with unique needs and acquiring the critical mass of resources necessary to do so. In their role as advocates, parents often know how to bridge this gap. Groups that represent charter schools, meanwhile, frequently have the expertise to channel parent advocacy to push for better policy.
In the report, Public Impact highlighted several examples of successful parent-charter school collaborations. The three-year-old education advocacy group Education Forward DC, for example, over the next five years hopes to double the number of at-risk and special education students in Washington, D.C., schools who are deemed college- or career-ready.
To that end, the group gave a grant to a local parent group, Advocates for Justice and Education, to enable it to organize families of children with disabilities to push for better services for their students. The parent organization used the grant money to attend a training put on by Innovate Public Schools, a California nonprofit that has published a guide outlining best practices in special ed and steps parents can take to call for them.
Public Impact's report calls on the groups that represent charter schools to take the lead on creating partnerships, suggesting that they first seek to identify gaps in including special education issues in their efforts to incubate new schools and leaders, and to engage the community. The organizations can't meet only occasionally with parents if they are to build the trust necessary to collaborate on common goals, it cautions.
"If there's any takeaway for us, it's about the relationship," said Doyle. "There's no reason for charter schools to go it alone in terms of figuring out how to best serve students with disabilities."
Disclosure: The Walton Family Foundation, which commissioned the Public Impact report and sponsors the National Alliance for Public Charter Schools conference, provides financial support to The 74. The Chan Zuckerberg Initiative sponsors the National Alliance for Public Charter Schools conference and provides financial support to The 74.
Get stories like these delivered straight to your inbox. Sign up for The 74 Newsletter