Parent Council Case: As Judge Weighs In, Some Worry Group Will Lack Influence
Thursday's opinion asked parties in Ed. department advisory case for more information on what is 'supposed to happen at council meetings'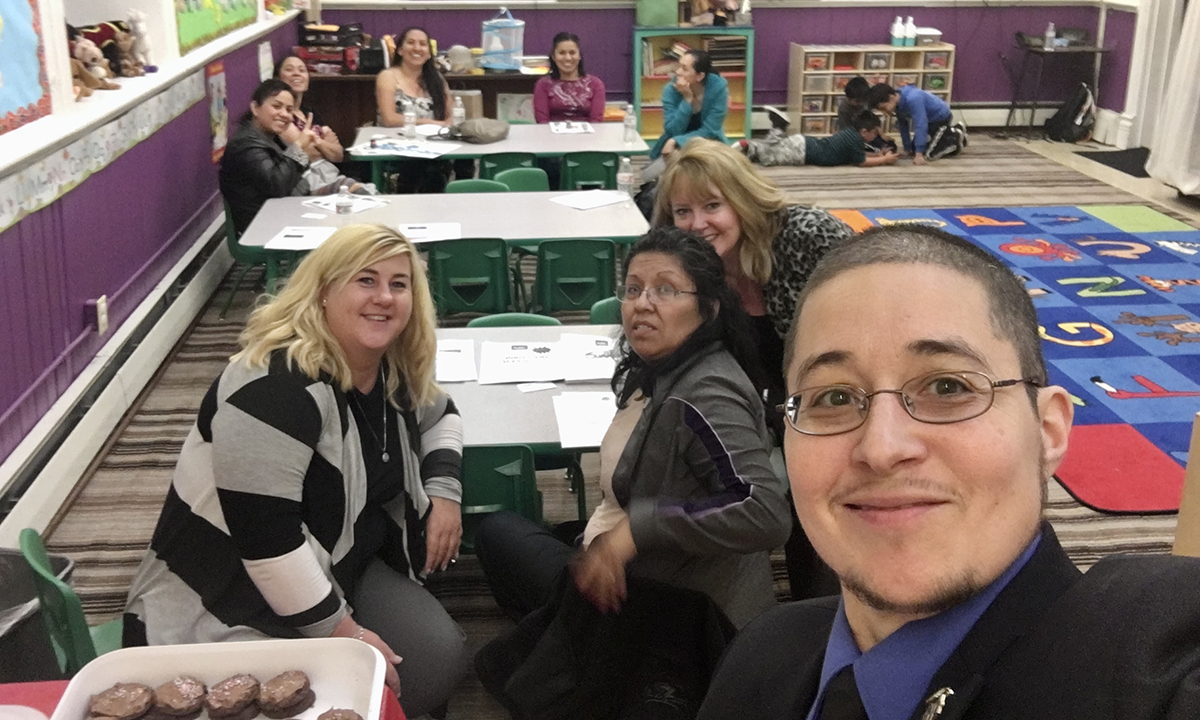 Support The 74's year-end campaign. Make a tax-exempt donation now.
A federal judge ceded several critical points Thursday to groups alleging that a planned U.S. Department of Education parent council violated federal law and was unfairly stacked with representatives of Democratic-leaning organizations.
Judge Royce Lamberth, of the U.S. District Court for the District of Columbia, agreed with the plaintiffs' argument that the council has an organized structure, a "fixed" membership and a purpose — to "gather information or advice from parents" and "inform the department's approach to educational policy" — that would qualify it as a formal government advisory group. In that case, it would have to post a public notice, announce meetings and have an official charter.
But he said he couldn't make a final ruling for either side until he knows whether the members will give their own individual views or offer consensus opinions as a group.
"None of the documents in the record indicate what is supposed to happen at council meetings, and defendants represent that there is still no plan for what is supposed to happen," he said.
For now, he has ordered both the plaintiffs in the case and the Biden administration to offer more details on that point.
But even if Lambert allows the council to proceed without any changes, it may have less power than some parents originally hoped.
During an August hearing in the case, Chris Edelman, an attorney with the U.S. Department of Justice, argued that the council doesn't have to meet the requirements of the advisory committee law because it will act more as a "sounding board" for the department.
Some parent leaders appointed to the council thought they'd have more influence.
"It is different from what I thought would happen," said Matthew John Rodriguez, a Cuban immigrant in Schaumburg, Illinois, picked to represent the nonprofit National Association for Family, School, and Community Engagement.
The department announced the parent council in June, and parent leaders tapped to participate thought they'd start meeting over the summer to prepare for the new school year. Education Secretary Miguel Cardona said the council would "work together to serve the best interest of students and ensure they have the academic and mental health support they need to recover from the pandemic and thrive in the future." But the plaintiffs — Parents Defending Education, Fight for Schools and Families, and America First Legal — argued that the department did not follow procedures in establishing the group and picked organizations only supportive of the Democrats' agenda.
Nicki Neily, president of Parents Defending Education — a conservative watchdog group opposed to teaching and curriculum focused on race and gender — characterized the judge's comments as a partial victory.
"We are gratified by the District Court's decision that the council fulfills three of the four requirements of [the act], and are confident that the court-ordered discovery will clearly answer the one outstanding question, vindicating our position," she said in a statement.
Keri Rodrigues, president of the National Parents Union — one of the organizations asked to appoint members to the council — said there's "not enough to go on" to make a comment on Lamberth's opinion. But she noted that the judge did rule that America First Legal, a conservative nonprofit led by former Trump administration officials, doesn't have enough "standing to challenge the council's ideological balance" because it is not an education-focused organization.
Even if the council doesn't get to officially advise the department, Rodriquez said that he still thinks the members will bring valuable perspectives. He has a 27-year-old son who received special education services and is raising a 12-year-old grandson who just entered junior high school.
"Our experiences, stories and information we can provide might be able to guide [and] influence how they think," he said "or frame things to make their decisions."
Support The 74's year-end campaign. Make a tax-exempt donation now.