Pandemic Brief: Some Scientists Now See COVID as Less Risky Than the Flu
A weekly roundup of headlines about how the pandemic is shaping schools and education policy, vetted by AEI Visiting Fellow John Bailey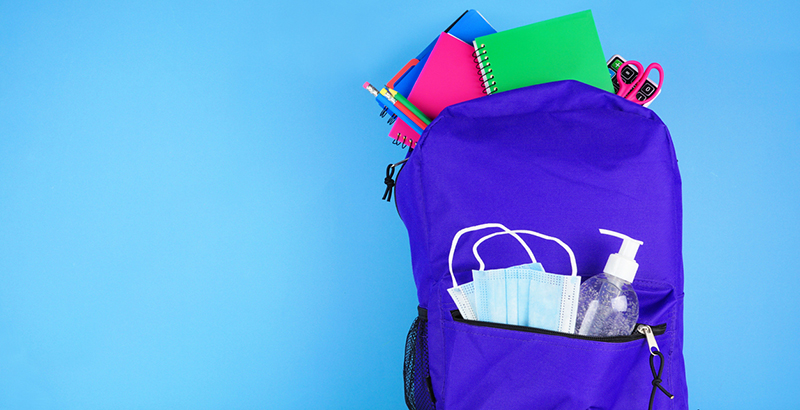 Support The 74's year-end campaign. Make a tax-exempt donation now.
Programming Note: As we navigate through another school year impacted by COVID, John Bailey's policy and research briefings will be shifting to an every-other-week schedule at The 74. Watch for our next edition in your inbox Oct. 7 — and click here to see the full archive.
This Week's Top Story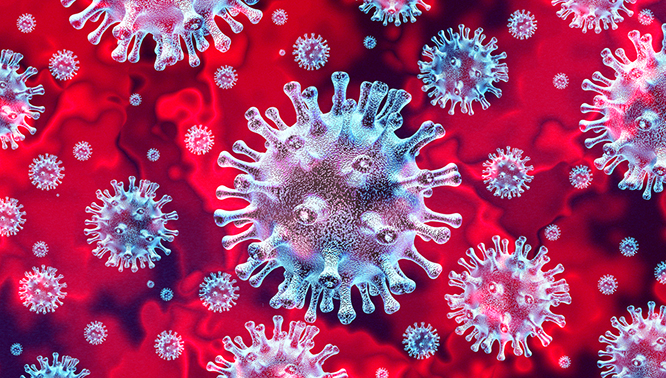 Scientists Debate How Lethal COVID Is. Some Say It's Now Less Risky Than Flu
"We have all been questioning, 'When does COVID look like influenza?' " Dr. Monica Gandhi, an infectious disease specialist at the University of California, San Francisco told NPR. "And, I would say, 'Yes, we are there.'
"So unless a more virulent variant emerges, COVID's menace has diminished considerably for most people, which means that they can go about their daily lives," says Gandhi, "in a way that you used to live with endemic seasonal flu."
"We are now seeing consistently that more than 70% of our COVID hospitalizations are in that category," says Dr. Shira Doron, an infectious disease specialist at the Tufts Medical Center and a professor at the Tufts University School of Medicine. "If you're counting them all as hospitalizations, and then those people die and you count them all as COVID deaths, you are pretty dramatically overcounting."
"If deaths were classified more accurately, then the daily death toll would be closer to the toll the flu takes during a typical season," Doron says. "If this is true, the odds of a person dying if they get a COVID infection — what's called the case fatality rate — would be about the same as the flu now, which is estimated to be around 0.1%, or perhaps even lower."
"I'll probably feel more comfortable saying something like, 'Oh, COVID is similar to the flu' when we actually see a pattern that resembles that," says Dr. Jeremy Faust, an emergency physician at Brigham and Women's Hospital in Boston in the division of health policy and public health. "We're sort of just starting to see that, and I haven't really seen that in a sustained way."
The Big Three — September 23, 2022
Federal Judge Strikes Down Biden Administration's Head Start Vaccine, Mask Mandate
"Doughty's injunction applied to the 24 state governments that acted as plaintiffs in this case," reports The Hill.
"These states were: Louisiana, Alabama, Alaska, Arizona, Arkansas, Florida, Georgia, Indiana, Iowa, Kansas, Kentucky, Mississippi, Missouri, Montana, Nebraska, North Dakota, Ohio, Oklahoma, South Carolina, South Dakota, Tennessee, Utah, West Virginia and Wyoming."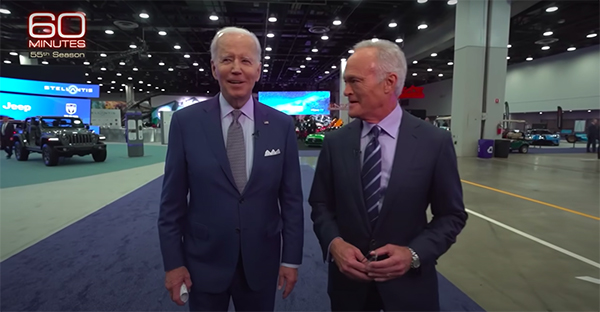 President Biden Says the Pandemic Is Over
'Wake-up Calls': New Parent Survey Shows 9% Enrollment Drop in District Schools
"Districts faced persistent annual enrollment challenges due to a set of factors we call the "Three Ds": dropouts, demographics and deferments." As The 74 reports, from spring 2021 to spring 2022, a new survey estimates a decline of roughly 300,000 students in district public school enrollment due to these three factors.
"Parents report their top reasons for changing schools are concerns with academic quality and safety considerations."
"In addition, our analysis determined that parents' political beliefs had little to no impact on their reasons for changing their child's school. Conservative, liberal and moderate parents alike ranked academic quality and safety as their top motivations."
City & State News
CALIFORNIA: Via The 74: "California Poll Finds Parents Leaving Traditional Public for Charter Schools."
"The poll found a higher percentage of school switches among Democrats, white parents, families with English as a primary language and households earning more than $150,000 per year."
"Among parents surveyed that switched their child's school, the 52% that originally attended traditional public schools dropped to 41% — an 11 percentage point decline. In contrast, the 15% that attended charter schools grew to 23% — an 8 percentage point increase."
"38% of parents decided to switch schools because they wanted a different educational experience for their children. The poll also found 31% of parents dissatisfied with COVID-related safety measures at their childrens' school and 30% dissatisfied with mental health support or one-on-one learning help."
COLORADO: COVID relief money helps Colorado schools pay for math and reading curriculum.
"The curriculum grants come at a time when many Colorado districts are adopting new K-3 reading curriculum to comply with a 2019 state law that requires them to use programs backed by research on how children learn to read," reports Chalkbeat Colorado. "While there's no similar law covering math curriculum, education department rules say the grants can only be used for certain math programs — specifically, those that earned top 'green' ratings from EdReports, a national curriculum reviewer."
ILLINOIS: Gov. J.B. Pritkzer ends COVID-19 test mandate for unvaccinated school and day care workers
NEW YORK: New York City is lifting its private sector COVID-19 vaccine mandate Nov. 1
NORTH CAROLINA: Wake County schools reports 343 teaching positions remain open as of Sept. 1, which represents about 3% of the district total. The number is higher for child nutrition workers, where the vacancy rate is 13%.The highest vacancy rate is for school bus drivers, with 30% of positions, or 267 drivers, still unfilled.
OKLAHOMA: Oklahoma Supreme Court rules school masking requirements don't need governor's approval
TENNESSEE: "TCAP Family Portal Now Includes Lexile Reader Levels for Students"
VIRGINIA: Gov. Glenn Youngkin signed an executive directive that aims to address teacher shortages through strategies that include hiring retired educators and targeting recruitment and retention efforts toward communities most in need
WASHINGTON: Shifting Students: A Look at Washington State School Enrollment from 2020 to 2022: Via CRPE
"There were 16,371 fewer students enrolled in all Washington schools in the 2021-22 school year than in 2019-20."
"Enrollment in Washington's district-run public schools declined 2% per year on average from September 2019 to September 2021."
"During the same period, private school enrollment increased by 10% per year on average, enrollment in homeschool increased by 27% per year on average and enrollment in charter schools increased by 28% per year on average."
Federal Updates
ED: K12 Dive reports, Education Secretary Miguel Cardona sent a letter to state education leaders clarifying how states should distribute funds from the Bipartisan Safer Communities Act. Priority for funding should go to districts with high rates of poverty and one of the following:
A high student-to-mental health professional ratio
High rates of chronic absenteeism, exclusionary discipline, and/or referrals to the juvenile justice system, bullying/harassment, community and school violence, or substance abuse
Students who recently experienced a natural disaster or traumatic event
Supreme Court to Consider Taking Up Challenge to New York's Vaccine Mandate: Via Politico.
Resources to Support Governors' Advisers With Tracking Infrastructure Investment and Jobs Act Programs: Via NGA
COVID-19 Research
CDC Expects Omicron COVID Boosters for Kids by Mid-October: Via Reuters.
"The CDC said in a document released on Tuesday that it expects to make a recommendation in early to mid-October on the use of the new bivalent vaccines in the group, if they are authorized by the U.S. Food and Drug Administration."
"The CDC said it expects Pfizer-BioNTech's, bivalent vaccine to be available for children aged 5-11 years, and Moderna's vaccine for those aged 6-17 years, pending FDA authorization."
U.S. Delivers Over 25 Million COVID Boosters: Moderna's shot in limited supply.
"According to the HHS Office of the Assistant Secretary for Preparedness and Response, retail pharmacies will be receiving millions more doses of Moderna this week and that production is ramping up."
Omicron Sublineage BA.2.75.2 Exhibits Extensive Escape from Neutralising Antibodies: Study on the variant we highlighted back on July 5 and 7
"In recent serum samples from blood donors in Stockholm, Sweden, BA.2.75.2 was neutralised, on average, fivefold less potently than BA.5, representing the most neutralisation resistant variant evaluated to date. These data raise concerns that BA.2.75.2 may effectively evade humoral immunity in the population."
Viewpoints
The Case for Curriculum: Why Some States Are Prioritizing It With COVID Relief Funds: Via EdWeek
"A new CCSSO brief details the ESSER spending decisions of those states that are part of the group's High-Quality Instructional Materials and Professional Development (IMPD) Network. The collective, formed several years before the pandemic, aims to encourage schools to use curricula aligned to state standards and get students engaged in grade-level work."
"Advocates for a more standardized, district-led approach say that using the same curriculum across schools can ensure that all students are receiving grade-level work and that lessons progress in a clear sequence, building knowledge and skills as students move through the grades. As some states have urged districts to adopt high-quality materials, they've also offered aligned professional development and coaching to support teachers."
"Several IMPD network states, including Massachusetts and Tennessee, are using these funds to adopt new curricula or support schools in purchasing core reading and math materials. In some cases, states have introduced a quality-control element: In Nebraska, districts have to pick curricula that are high-quality, which is defined as meeting expectations on the nonprofit reviewer EdReports' evaluations."
Confronting COVID's Lost Generation: Very long and important piece in Politico
New Directory of Innovative School Models Aims to Encourage Experimentation: Via EdSurge on the Innovative Models Exchange.
… And on a Reflective Note
Remembering Queen Elizabeth: Kirsty Young delivers an emotional monologue as she signs off the BBC's 11 days of coverage.
"She made history, she was history. Queen Elizabeth II has gone, but she will surely never be forgotten."
Queen Elizabeth II Has Completed Her Final Journey to St. George's Chapel: Where she will be laid to rest alongside her husband Prince Philip, Duke of Edinburgh.
For even more COVID policy and education news, subscribe to John Bailey's daily briefing via Substack.
Disclosure: John Bailey is an adviser to the Walton Family Foundation, which provides financial support to The 74.
Support The 74's year-end campaign. Make a tax-exempt donation now.