Paetz: From Social-Emotional Training to Help Affording Insurance, How Arizona District Supports Teachers' Well-Being & Mental Health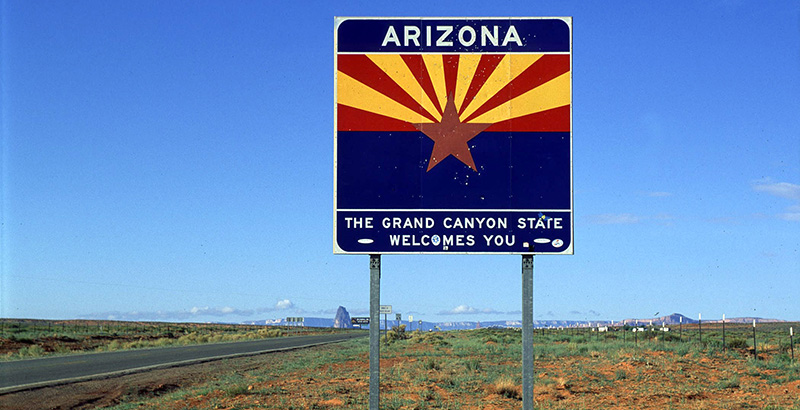 As an educator for more than 10 years, this is one of my biggest teaching mantras: The environment we create for our kids will be one they will re-create once they become adults. This rings true when I think about all the instances when I've come to class with a positive attitude and seen it reflected in my students. If I create a positive learning environment for them, they will thrive, feel safe and be able to learn and take risks. However, this also means that both students and teachers must feel mentally and emotionally supported in order to focus on learning and growth.
Trauma is one of the biggest epidemics in education I've seen in my time teaching in Arizona. Many of our students come into their classrooms with toxic stress. This often negatively impacts their learning and their relationships with their peers and teachers, many of whom are not equipped or prepared to deal with students' trauma. Yet before students can begin to address academics, teachers must address students' emotional and mental needs. This takes a toll on teachers, many of whom are experiencing mental health issues of their own.
In the recent "PDK Poll of the Public's Attitudes Toward the Public Schools," nearly 1 in 5 teachers said they had considered leaving the profession because of stress, pressure and burnout. Results such as this show the burden that educators often feel, and this hurts teacher retention across our state, most significantly in schools where families struggle with poverty. We need dedicated teachers in every classroom so that all students, no matter their zip code or family income, can get a good education and be college- and career-ready. If our teachers are cared for, we will have students who feel supported and are able to thrive.
As a school board member in the Osborn School District in Phoenix, I hear these concerns from my fellow teachers. In that role, I have created and facilitated conversations on how we can best support our students and teachers. I am fortunate that our school board puts equity at the center of our work and serving our community, and we have made important progress on these fronts.
In 2018, the board passed a support resolution for trauma-informed practices. It includes a commitment to teacher training in this area, as well as an investment in curriculum that centers children's social-emotional needs. After hearing that many of our teachers, particularly those with dependents, had trouble paying for health insurance for themselves and their families, we found an insurance group that was more affordable and tailored to the needs of our educators. This allowed them to seek out support when they needed it, ensuring that they were physically and emotionally prepared to support their students.
The Osborn school board took this collective action by focusing on how to improve educational equity in our community. This led us to listen to the perspectives of all teachers and staff in our community — many of whom had not been part of these conversations in the past — who were struggling with the cost of their health insurance and the emotional toll of helping students address trauma. Prioritizing equity in our work guarantees that we will approach situations with a critical lens to ensure that it benefits every student, especially those most in need of support in the classroom. When a student struggles with engaging in class, it is a teacher's expertise, coupled with supportive policies for both the student and the teacher, that creates opportunities for success and greater equity for kids.
Teachers who receive strong health benefits and training and have access to affordable health care can do their best in the classroom, year after year. This starts at the most basic human level: taking care of ourselves so we are equipped to take care of our students. We must make sure that our teachers are prepared to deliver quality instruction for every student, which means they must be cared for and supported in every aspect of their job. After all, we entrust them with the most valuable part of our community: our children.
Katie Paetz is a member of the Osborn Governing School Board and a fifth-grade teacher in Phoenix Public Schools. Reach her on Twitter @kpaetz.
Get stories like these delivered straight to your inbox. Sign up for The 74 Newsletter