Pa. Governor Orders Up New Charter Oversight Office to Focus on Virtual Schools—but That's Not All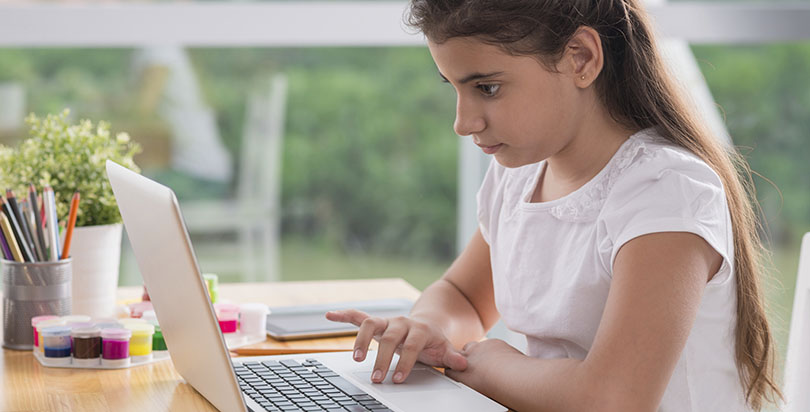 When Pennsylvania Gov. Tom Wolf announced a new division within the state education department last week geared specifically to help and improve the state's charter schools, both charter advocates and skeptics were surprised.
They didn't know the announcement was coming, and they knew even less what to expect.
The news dropped during a moment of intense scrutiny for the commonwealth's charter school sector, though Executive Deputy Secretary David Volkman said planning for the new four-person team has been in the works since 2015.
There was the
John Oliver sketch
on HBO's
Last Week Tonight
that placed a spotlight on fraud and financial mismanagement on the part of charter operators, including in Pennsylvania. There was a report by the Pennsylvania School Boards Association
outlining a need
for more strict accountability and transparency in charter schools.
And the state auditor general, a leading skeptic in Pennsylvania's charter school debate,
released an audit
that criticized the state's "faulty" charter school law and the state education department's "inconsistent, confusing, and conflicting" process to handle payment disputes between charters and local school districts.
Perhaps hitting closest to the new division's focus, however, was a federal tax fraud case. On the same day the governor's office announced the change within the education department, the founder and former CEO of a Pennsylvania online charter school
pleaded guilty
to diverting more than $8 million from the school.
The new division's primary focus, Volkman said, will be enhanced accountability for the state's 14 virtual charter schools, which the Pennsylvania Department of Education authorizes and oversees. Conscious of a state budget crisis last year that left Pennsylvania school districts in financial ruins, the department created the division by repurposing four vacant positions. It plans to begin work in January.
"One of the things that we're going to be doing is we're going to be more vigilant in our monitoring, actually going out to visit our cyber charter schools," Volkman said, referring to the online schools' administrative offices. "We haven't done that with any kind of regularity over the last couple of years."
The decision to increase accountability on cyber charters falls in step with increased national scrutiny of online education options. Advocates for brick-and-mortar charters in Pennsylvania have worked to distinguish themselves from their cyber counterparts, and a coalition of national charter school advocacy groups recently
took a stand
against poor performance at virtual schools.
The new division will affect the operations of Pennsylvania's nearly 180 brick-and-mortar charters, which are authorized by local school districts, including through enhanced technical assistance for charters in areas such as instructional best practices and professional development for teachers.
For charter advocates, any increased oversight from an administration that's been critical of the sector is worrisome. Robert Fayfich, the executive director of the Pennsylvania Coalition of Public Charter Schools, expressed frustration that Wolf's office hadn't consulted him or members of the general assembly before creating the charter school division.
"This administration has done everything they can to undermine the viability of charter schools in Pennsylvania," Fayfich said. "There is nothing in the history of working with the DOE under this administration that leads us to believe this is going to be good for charter schools or parents of kids in charter schools."
Tim Eller, executive director of the Keystone Alliance for Public Charter Schools, who previously worked for the state education department under former Gov. Tom Corbett, offered a similar sentiment. Eller said the state's charter law is clear on charter accountability, calling the new division a layer of unnecessary bureaucracy.
"The department really is not an accountability overseer to brick-and-mortar charter schools — it's the local school district that serves that role," he said. If the governor and the education department are interested in changing the state's accountability and oversight mechanism for charters, he said, "they need to follow the legislative process."
Even though he ultimately has advocated for reforms to the commonwealth's charter school law — an action charter supporters agree with and that is currently being considered by the state legislature — Pennsylvania Auditor General Eugene DePasquale said he's optimistic about the new division.
DePasquale, who has characterized his state's charter law as "the worst in the nation,"
released an audit
that showed "bureaucratic ineptness" in the education department's appeals process to resolve payment disputes between charter schools and school districts. The education department holds that it didn't do anything incorrectly or unlawful.
A 2015 brief from the Pew Charitable Trusts found that Pennsylvania's charter law
isn't that different
from those of other states that allow charters, though the report noted the commonwealth is less likely than most to close charters. The National Alliance for Public Charter Schools ranked Pennsylvania's charter law 27th of 43 in its
annual report on charter school laws
.
"I'm not anti-good-charter, I'm anti-bad-schools, period, and I've even been tough on traditional public schools in my job as auditor general," DePasquale said. "So if we can focus on what we can agree on, then we can get some of these bad actors out of the system and then all of the kids in the whole state will benefit."
Get stories like these delivered straight to your inbox. Sign up for The 74 Newsletter