Outspoken Education Reform Foe Wins La. Governor's Race, But Will He Spend Political Capital Going After K-12?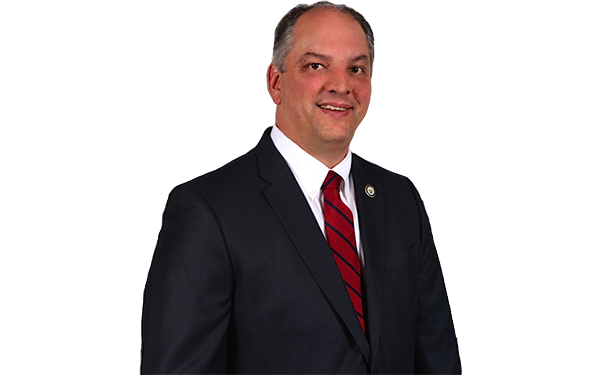 New Orleans, Louisiana
Voters across Louisiana on Saturday did what was once seen as nearly impossible — put a Democrat in the governor's office — but the ascension of anti-charter, pro-union state Rep. John Bel Edwards may not be the death knell to education reform that some of his supporters are hoping for.
Education reformers in the Bayou State had viewed the prospect of an Edwards victory — he beat Republican U.S. Sen. David Vitter, once seen as an untouchable frontrunner, with 56 percent of the vote Saturday — with trepidation. Edwards had previously attempted to limit charter school autonomy in the state Legislature, has strengthened his ties to the state's teachers unions, and has been an outspoken critic of the Common Core.
But, in recent weeks, sources say Edwards has reached out to reform-friendly Democratic politicians and other state education leaders to allay their concerns about his education agenda. Moreover, as a result of other state runoff elections that took place Saturday, reformers now control seven out of the eight elected seats on the Board of Elementary and Secondary Education, which oversees K-12 education policy in the state.
While Governor-elect Edwards will get to appoint three members to the board when he takes office in January, he needs eight votes to replace White and observers say he is unlikely to squander valuable political capital on an early fight he ultimately cannot win.
So, for the time being at least, reformers are approaching Edwards' victory with cautious optimism, while pledging to seek common ground with the new governor.
"We hope John Bel Edwards will see we've made progress, and that rolling back reforms is not what voters want or what our students need," said Eva Kemp, Louisiana state director of Democrats for Education Reform. "At the same time, reformers agree with Governor-elect Edwards on the need to expand early childhood education and increase higher education funding, and we look forward to working with him on these issues going forward."
---
2015 election results
Election results from the 2015 elections for the Board of Elementary and Secondary Education. Pro-reform members in blue; anti-reform members in red.
2015 La. gubernatorial election results. Parishes won by John Bel Edwards are in blue. Parishes won by David Vitter are in red.
---
Lane Grigsby, a Baton Rouge businessman and chairman of a super PAC that was heavily involved in BESE races, told
The Advocate
that Edwards was elected less for his views on public schools than as a way of punishing his opponent.
"It was a rejection of David Vitter," Grigsby said. "People elected seven out of eight times to keep the [education] reforms that we have."
Just a few months ago, Vitter was considered the odds-on favorite to win the gubernatorial race, as few believed that a Democratic candidate could win in a conservative state like Louisiana. But Edwards, a pro-life, pro-gun, Blue Dog Democrat, deflected attempts by opponents to portray him as an out-of-touch liberal, and instead, made Vitter's character the central focus of the race. He repeatedly
raised
the senator's involvement in a 2007 prostitution scandal and equated Vitter's leadership style with that of the state's
deeply unpopular
governor, Bobby Jindal.
For his part, Vitter made matters worse by harshly attacking his Republican rivals in the lead-up to Louisiana's
jungle primary
last month, alienating potential supporters in the process. One of those rivals, Lt. Gov. Jay Dardenne, broke ranks with his fellow Republicans to
endorse
Edwards after the primary, and apparently many GOP voters followed suit on Saturday.
Edwards' win marks the first time a Democrat has been elected to statewide office in Louisiana since 2008.
Support The 74's year-end campaign. Make a tax-exempt donation now.