'Our Voices Matter:' Youth From 50 Countries Gather at United Nations to Tackle Access to Quality Schools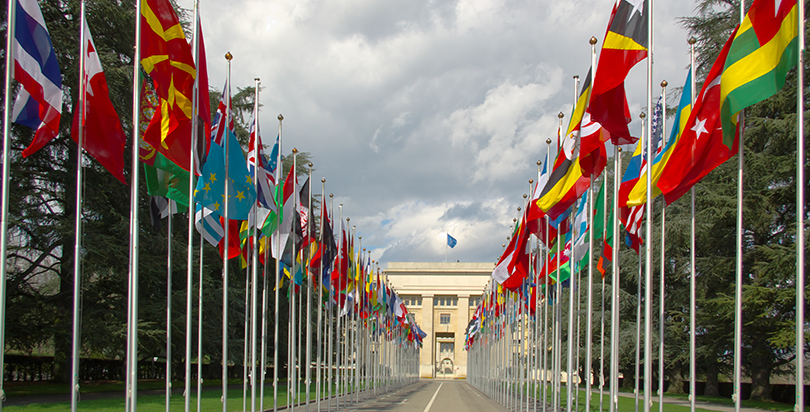 New York City
The world's great challenges — from slowing the effects of climate change to ending world hunger — were taken up by more than 1,000 young people from around the globe who convened last week at the United Nations.
They were there for the international organization's Youth Assembly, its largest gathering of teens and twenty-somethings. The three-day conference gives students and young professionals, ages 14 to 23, an opportunity to talk about what changes they'd like to see in the world, while encouraging them to turn their ideas into reality.
Since most of the delegates, there to review the 2030 Agenda for Sustainable Development, were either still in school themselves or recently graduated, it was no surprise that providing a quality education to all young people was a dominant issue.
Much of the education debate centered on the disconnect between countries' school systems and the global job market.
"Every year the world spends $5.5 trillion on education … But what does the world get in return?" asked panel moderator Mona Mourshed, head of global education practice for New York City-based McKinsey & Co., a worldwide consulting group.
Kelli Wells, director of education at the GE Foundation in Fairfield, Connecticut, said the current setup was not serving either party.
"What we've seen is that at the end of their postsecondary experience, students are struggling to [find a] career pipeline," she said. "We don't have the labor force to meet [employers'] growing demands."
She went on to stress the importance of developing "essential skills" before entering the workforce.
"It's great to have that academic piece," Wells stated, "but along with that you need to know things like how to work as a team, how to understand the work environment, understand your strengths and weaknesses and know how all those things play into your career."
Another common theme was the struggle between access to education versus its quality.
Group Discussions on the #YouthAssembly
How can we ensure high quality for all? pic.twitter.com/QZsHRzCTBJ

— Youth Assembly at UN (@YouthAssembly) August 12, 2016
An Ethiopian delegate raised concerns about leaders in his country wanting to expand schools before first improving a system that was already broken.
Dino Corell, a program analyst at the International Labour Organization based in the U.N., argued that raising standards too rapidly would do more harm than good if it meant that fewer children would be able to attend school.
"It's really about leaving no one behind… it's about reaching everyone, which includes reaching the child who may be the furthest behind." he said.
After learning more about the state of global education from innovators in the field, delegates got to share their own expertise at a resolution deliberation session. Working in groups of ten, the young adults came up with suggestions for how to improve education by the year 2030.
When asked about how to ensure equity in education, one delegate proposed setting national standards for school accountability rather than measuring the test scores of individual students.
"This way it's about what resources are being provided and what level of education is available to students, as opposed to what level students are performing at." she said.
In response to a question about making education more inclusive, one delegate focused on special education programs.
"We need to make sure schools have the necessary resources to educate handicapped people … They deserve to be included in the general population" she said.
Other popular suggestions included implementing cross-cultural education to make students more globally aware, increasing the use of technology in the classroom, and getting local communities more involved in the education of their youth.
The ideas brought up during the resolution deliberation were then compiled into an official document from the Youth Assembly.
"We wanted to create something that we could present in order to hold those in charge accountable and challenge current ideas about education." said 22-year-old Marwan Bishtawi, associate coordinator of the U.N. Advocacy Team.
Now, it is up to the young leaders to build on what they've created. Through their work with government agencies, politicians, and outside organizations, the delegates hope to eventually implement the revised goals in their respective nations.
Although he recognizes that the youth delegates have many hurdles to overcome, Bishtawi remained hopeful for the future, highlighting the strong sense of empowerment that was present over the course of the three days.
"I think it's important for us to realize that our voices matter and that we can create change."
Get stories like these delivered straight to your inbox. Sign up for The 74 Newsletter