Otero: By Exposing Diverse Leaders to the World of Policy, Fellowship Programs Can Shape the Country Our Children Will Inherit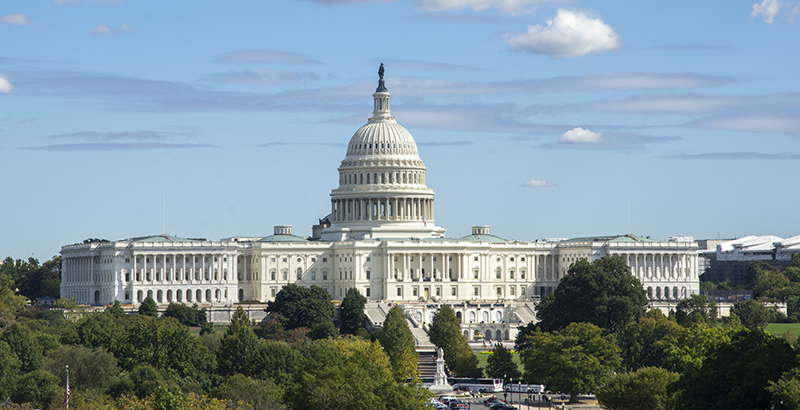 Former President Ronald Reagan's personnel director, Scott Faulkner, once said "personnel is policy." And if there is any truth to that aphorism, today's policy landscape is simply too white. Just this summer, news reports revealed that only 13.6 percent of congressional staffers overall and11 percent of senior Senate aides are people of color. Latinos represent 18 percent of the population but hold only 1 percent of the 500,000 elected offices in the United States. Expanding policy fellowship programs could help solve this problem.
As my family's interpreter, I always had a voice. A first-generation child of Dominican and Puerto Rican descent, my mother, five uncles and two aunts relied on me to handle everything that required English in our New York City community. From filling out unemployment forms to filing health insurance claims, from enrolling my cousins in school to translating their report cards, helping my extended family navigate its new home — and the rules and systems that would determine whether we thrived in it — consumed most of my weekends and much of my energy. "Take the papers to Mildred. She'll fill them out for you," my mom would say. I was grateful I could be their voice.
I became a counselor in the Brooklyn district attorney's child abuse unit to continue speaking for those who couldn't speak for themselves. Day after day, I met with children and families, asking delicate questions, investigating concerns and representing their best interests before authority figures and within government processes that would have a monumental impact on their lives. I used my voice to amplify theirs, but I came to understand the systems we were operating within shaped the outcomes of each case before I even knocked on the door.
So when information about the Congressional Hispanic Caucus Institute Public Policy Fellowship reached my desk, I felt called to apply. I didn't know much about federal policy, but I knew I had something to offer. Within a year I was working in Sen. Hillary Clinton's office, helping to craft the Head Start reauthorization act and drawing on my life experiences to strengthen the program's focus on children's social and emotional development. I went on to help expand college scholarships for older students, to improve the system for assessing the quality of federally funded child care programs and to make school funding more transparent so parents can see the inequities in their own backyard.
These experiences vaulted me into a senior leadership role on the Senate Health, Education, Labor and Pensions Committee, overseeing a team that influenced every federal education law that was considered. Unlike internships, fellowships offer a route into policy jobs for people with relevant but atypical work experience. They open doors for people, like me, who would never have been able to land a job on Capitol Hill without them.
I'm honored this year to have been awarded the 2020 CHCI Medallion of Excellence for a Distinguished Alumnus for accomplishments, leadership, and service to the institute's alumni, the Latino community and the country.
Since the fellowship's inception, 4,000 young people have participated and gone on to become leaders in the public, private and nonprofit spheres. And the institute is not alone. There's the Congressional Black Caucus Foundation Fellowship, which also places fellows in powerful policymaking roles in Washington; Foster America, which is building a pipeline of leaders in child welfare systems across the country; and Leadership For Educational Equity, which recruits and places fellows in statehouses, think tanks, federal agencies and on Capitol Hill, and which is where I work today.
Throughout my career, I've frequently been asked for recommendations for diverse candidates for policy jobs. I am often told, privately, that employers want to hire people of color but struggle to find qualified applicants. My advice is that they are out there —employers need to build diverse pipelines, be willing to delay a search, if necessary, to diversify the pool of applicants, and to use nontraditional pathways such as historically Black colleges and universities, fraternity and sorority networks and associations of people of color. I also tell them to look at former fellows. Fellowships and other leadership development organizations will often circulate job descriptions within their alumni network. By diversifying the pool of candidates who are considered for policy jobs, employers can improve the likelihood of hiring Black, Indigenous, Latino and other people of color.
By exposing talented, diverse leaders to the world of policy, fellowship programs play an outsized role in shaping the world our children will inherit. By bringing their life experience to bear on the massive problems facing our communities and our society, fellows can play an outsized role in advancing fairness and justice for all. If personnel is policy, then policy can adapt.
CHCI gave me access to a world I never would have entered, and the chance to touch the lives of children and families whose stories, if not names, I knew intimately. It amplified my voice to heights my parents could never have imagined. And there are thousands of others just like me.
Mildred Otero is senior vice president of national impact for Leadership for Educational Equity and the recipient of the Congressional Hispanic Caucus Institute 2020 Medallion of Excellence for a Distinguished Alumnus.
Get stories like these delivered straight to your inbox. Sign up for The 74 Newsletter