Oscar-Nominated Documentary Tells of Texas Math Teacher's Violent Encounter With Police — and Her Struggle to Heal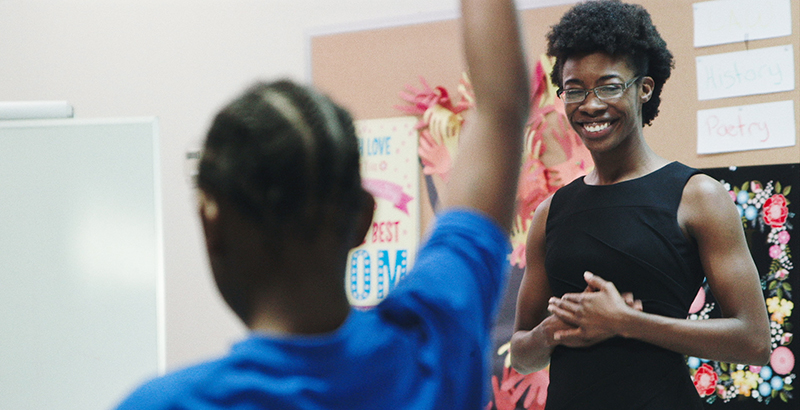 Leading up to the 90th Academy Awards, The 74 shares three education films that have been nominated for Oscars.
She's a teacher, a dancer, a singer. But search online for Breaion King, and the top stories are all about the moment she was pulled over for a traffic violation, thrown by a police officer onto the pavement, and pinned with her arms behind her back against the hood of a cop car.
King's struggle to heal from this violent experience and reclaim the narrative of her life is the focus of the 30-minute HBO film Traffic Stop, nominated for an Oscar for Best Documentary Short Subject. Director Kate Davis hopes the film can be used for educational purposes to inspire change in such aggressive, sometimes deadly, encounters.
King is a math teacher and aspiring doctoral student in Austin, Texas — but, as the filmmaker said, the racism underlying police brutality is blind to education and career.
"I'm a first-generation college student, I'm the first to graduate with my master's, and I'm going to go get my doctorate," King, who is black, says in the documentary. "I never thought it would happen to me."
Video of her 2015 arrest, captured by the police car's dash cam, went viral after it was posted by news outlets in 2016. In it, King is tossed, pushed, and yanked with her arms high above her head, "like a rag doll," by a white police officer.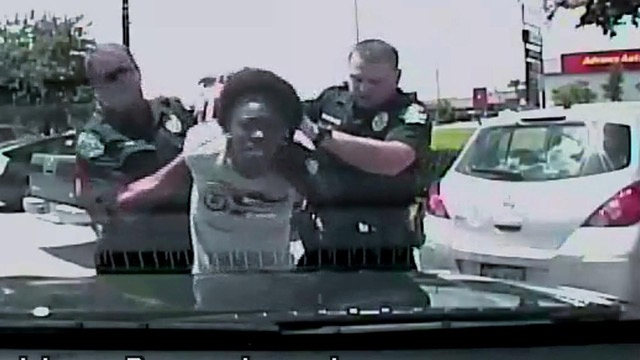 Still, moments later, King confronts head-on the racism she experienced, from the back of the police car. Patrol car video captured the difficult, though insightful, conversation she had with the officer driving her to the station house about the racial biases that could have caused her mistreatment.
Clips of her struggle and subsequent ride are interspersed throughout the film, interrupting footage of King dancing or teaching math to her elementary school students.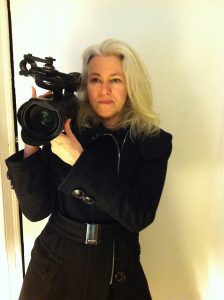 This was done, Davis told The 74, to show how the effects of the encounter have remained with King. She suffered from post-traumatic stress for months after the incident, finding it difficult to work, see friends, and believe in herself.
But even as she suffered from self-doubt, King remained committed to her students. The film shows her smiling as she teaches math, encouraging her kids' self-confidence in their work.
"I wanted people to see that she's a stellar teacher, she's an incredible teacher … part of her teaching, as you can see in the film, involves, beyond math, involves trying to help the kids believe in themselves," Davis said. "She really is focused on self-esteem and building yourself up and self-love."
Officer Bryan Richter was given only a reprimand — the lowest disciplinary measure — for his encounter with King. But he was fired this year for use of excessive force after putting his foot on the head of a suspect during an arrest. King filed a lawsuit against Richter, which is pending, but "felt 'a sense of peace'" after he was fired, knowing that he couldn't continue policing.
"Racism and gender power issues, they exist all over, and not by any means with all police, as Breaion says herself," Davis said. "But it still goes unchecked and … it can happen just because of the color of your skin."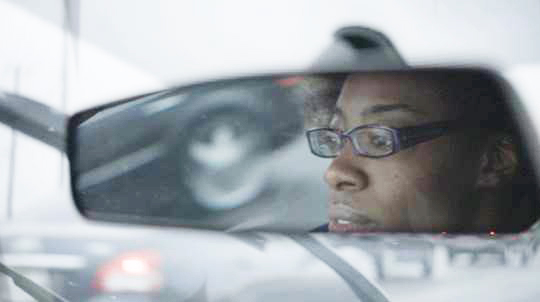 And although a master's degree can't counter the effects of racism if a conflict with the police escalates, Davis hopes that education in another sense can become a prevention tool — through discussions about the dangers facing minorities for activities as simple as getting in a car and driving. Her team plans to bring the documentary to schools, and to police training academies, to spark those conversations.
"I've done a lot of films, but this one I feel could really change the world in a way, change the country a bit," Davis said.
Watch the trailer:
Get stories like these delivered straight to your inbox. Sign up for The 74 Newsletter