Ortega: Charter Schools, IDEA, and What Happens When You Give Parents of Special-Needs Kids More Choices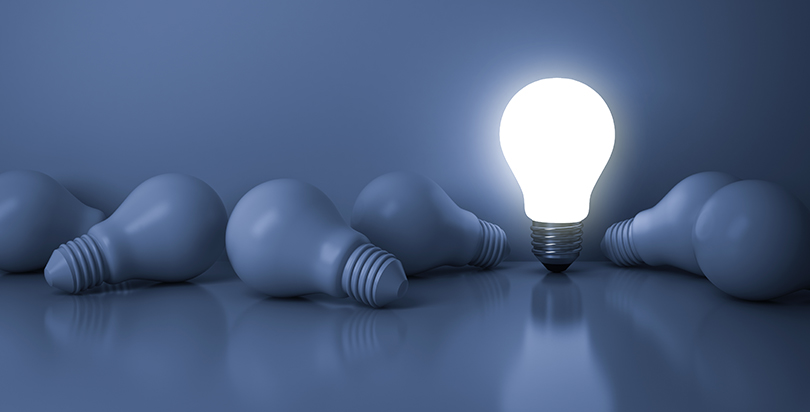 For nearly a quarter-century, critics of charter schools have followed a predictable line of attack to oppose their expansion. From claiming that charters siphon money away from public schools to accusing them of lacking proper oversight, opponents have hardly changed their playbook even as some of their arguments have
largely been discredited
, undermined, or both.
But in the days leading up to the confirmation vote for President Trump's nominee as education secretary, Betsy DeVos — a well-known education reformer supportive of school choice — a new reason emerged to oppose expansion of charter schools: They are a poor choice for providing a quality education to students with disabilities.
To make their point, school choice critics zeroed in on some heated exchanges between DeVos and Democratic senators about the Individuals with Disabilities Education Act (IDEA), a 40-year-old federal law that ensures that every special-needs student receives a free and quality public education. DeVos stumbled in her responses, at times sounding confused about the particulars of the law.
Those missteps played right into the hands of critics who said DeVos was unfit to serve because she lacked the proper experience, having never worked in a public school in any capacity.
In the end, DeVos was confirmed, but not before two moderate Republican senators voted against her and Vice President Mike Pence had to cast the deciding vote to break a 50–50 tie. And although DeVos's opponents were unable to block the confirmation, the rocky process left the impression, in the minds of some, that charter school expansion threatens public education and, with it, the ability to provide a quality education for students with disabilities.
Unfortunately for DeVos's critics — who routinely ignore the failure of many traditional schools to educate children — this is revisionist history that leaves out half the story.
Charter schools are public schools bound by IDEA
For starters, because charter schools are by their very definition public schools, they must comply with IDEA. It's been this way from the start. There is no in-between on this or any other federal law covering public schools, including the requirement that charter schools accept students with disabilities.
Since charters began operating in the U.S. in the early 1990s, they have become the fastest-growing school choice option, and operators have had to keep pace with training, educating, and informing their growing staffs of all the federal, state, and local statutes that they must follow. It's a level of complexity that is inherent in a school model that operates with greater freedom and autonomy than the traditional public schools — and one that is improving with every passing year.
Green Dot Public Schools is a good example. In 2011, the charter school network took over Henry Clay Middle School in a turnaround effort in conjunction with the L.A. Unified School District. Suddenly responsible for providing special-education services to 20 percent of the school's 1,000 students, Green Dot brought in a psychologist, a psychiatric social worker, and paraprofessionals; implemented extra training for school staff; reviewed every student's Individualized Education Program; discovered that some children had not been getting their mandated services; re-evaluated those kids to get them the services they needed; and expanded in-school assistance to address both mental health issues and learning disabilities.
Efforts like these will likely become more and more common, as the number of students with disabilities enrolled in charter schools is only expected to grow. According to the National Alliance for Public Charter Schools, around 6 percent of all charter school students have some form of disability, including autism, dyslexia, and emotional disturbances.
Alliance CEO Nina Rees says that many special-needs students enroll in charter schools because they were not well served in the traditional public school system. Empowering parents with greater choices in where to send their special-needs child only makes sense in a world of increased customization and individually oriented services, according to Rees and other charter school supporters.
Rees is resolute in her defense: "The letter of the law is pretty clear. Public charter schools are bound by IDEA, and the charter community is absolutely committed to servicing all children with disabilities."
To illustrate how the charter school community is maturing and improving its services for students with special needs, Rees points to the National Center for Special Education in Charter Schools, a group specifically designed to help charter schools and their operators access the latest research and best practices on educating students with disabilities — and funding to provide those services.
Lauren Morando Rhim, co-founder and executive director of the center, says the key to moving forward is transparency and accountability. "The Department of Education must hold all schools [traditional public and charter schools] accountable on how well they are instructing students with disabilities," Rhim says. Her group works to ensure that charter schools are pushing themselves to give students with disabilities the best possible education.
A living laboratory in Louisiana
The rebuilding of New Orleans's public schools after Hurricane Katrina into the nation's first all-charter school district in the country provides perhaps the clearest evidence of how charters can successfully integrate students with disabilities and build the infrastructure and services to accommodate growing numbers of special-needs kids.
Data provided by the Louisiana Department of Education show that the pass rate on standardized tests and the four-year graduation rate for New Orleans charter school students with disabilities have skyrocketed, and they are far outpacing their special-ed peers in other parts of the state. Proof, supporters say, that charter schools not only provide students with an environment where they can thrive, but better position them to grow academically as well.
One network that does just that, charter school supporters say, is Aspire Public Schools, which operates 40 schools in California and Tennessee, serving approximately 16,000 students in grades K-12. As in most charter schools, many Aspire students qualify for free or reduced-price school lunch, and 28 percent have limited English proficiency, according to school administrators.
In some Aspire schools, as much as 15 percent of the student body has special needs — a proportion that is on par with many traditional public schools.
"Over time, we have established ourselves in the community … and the longer we have been around, our [disabled] student body has naturally increased," says Lisa Freccero, senior director for special education at Aspire. She acknowledges that there are misconceptions about the services available in charter schools — which is why outreach in the local community, she says, is indispensable.
Rhonda Clark and Savoy Key are Aspire parents who live in very different parts of the country but share the knowledge of what it's like to raise a child with special needs. For Clark, a mother in Memphis, a public charter school was exactly the right fit for her son with autism and behavioral issues. She remembers the lack of attention her son received in his traditional public school and the frustration she felt as administrators and educators told her she was overreacting to her son's behavioral and academic struggles.
Today, her son is thriving in an Aspire school. "My son has made a lot of progress, but now he gives me hope that he can walk down the stage [for graduation] on his own…. I could never have imagined that last year," she says.
Key is equally effusive in her praise for the attention her son receives at his Aspire school in Northern California. For years, he has struggled with a speech impairment and bouts of epilepsy, but thanks to the service and attention he receives at Aspire, she says, "My son has progressed tremendously. I have seen a change in his behavior, attitude, and academics." At her son's previous school — a traditional public school — "they were not mindful of anything I was saying" as a parent, Key says. "It was just not right."
It's unlikely that stories like Clark's and Key's will convince the most vocal opponents of charters and school choice, but as the special-needs populations at charter schools continue to grow, accusations that they cannot keep pace with their public school peers will ring hollow. For charter school supporters, the passing of time will help. As one charter school supporter who has spent decades working in education policy puts it, "Because we have so much autonomy and flexibility, we can service the individual needs of students so well. That is where the creativity comes from, and that is when we can do some amazing things to empower students to succeed."
Israel Ortega is a senior writer for Opportunity Lives, an online news magazine. Ortega has written about education policy for a number of publications for several years. You can follow him on Twitter: @IzzyOrtega
---
---
Get stories like these delivered straight to your inbox. Sign up for The 74 Newsletter