Opinion: Will Shifting Political Winds Strip WI of its Standards?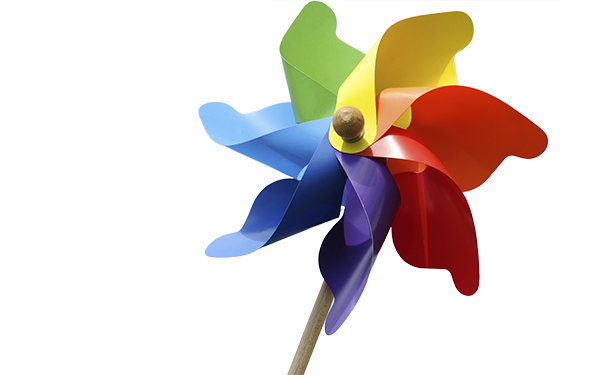 Not very long ago it was easy to protect my students from the political winds of the day. When the political pendulum swung, I could simply close my classroom door and continue to challenge and inspire my students. However, those days are gone and the education of my students is now a political ping pong ball.
Wisconsin's leaders are threatening to change not only our state standards, but also our state accountability system. If their talk becomes a reality, this will be my students' third different state test in three years. In other words, my students are aiming at a target that continues to shift.
If the state test continues to change with the political winds of the day, we end up comparing apples to oranges. How can we accurately measure students' academic progress and determine where they need assistance in shoring up the fundamentals when we can't even decide on the standard and the measuring stick? It's disgraceful if we fold to a fickle political base that demands excellence in education yet decries the very program that measures those results.
In the more than 20 years I've been a classroom teacher, I've never seen a situation quite like this. Five years ago, our state voluntarily chose to adopt the Common Core State Standards. Despite the wild misinformation that was spread about the standards – they would teach pornography, control human breeding, and would "track information on religious practices, political beliefs, 'sex behaviors and attitudes'" – common sense in most states has prevailed. Over the course of this year, state legislatures across the country recorded a 75 percent increase in the number of bills regarding college and career readiness, yet not a single state passed a full-scale repeal of the Common Core.
Unable to dislodge the standards, though, opponents are now shifting their focus to the standardized tests that are aligned to Common Core.
The issue in Wisconsin begins with the recently signed budget, which eliminates funding for Smarter Balanced, one of just two assessments aligned to our state's higher academic standards. These standards have been driving my students' learning in Wisconsin since 2010.
In 2012, the governor chaired a committee on reading. He was concerned about "troubling" scores our state's students were receiving, so he took the hands-on approach to oversee the committee. Governor Scott Walker concluded that higher standards were critical to improving education in Wisconsin. Walker's committee proudly stated "Wisconsin was among the first of 48 states and territories to adopt the Common Core State Standards, a set of rigorous new standards that are benchmarked against the standards of high performing countries."
That was good news for my students, but what followed were those shifting political winds. As one legislator told me, "Once President Obama said he was for Common Core my constituents were against it." A quality education, and the economy's future, is now deeply threatened and accountability is in danger of being dismissed.
Some of our political leaders are saying "no to Common Core" which actually means no to "a set of rigorous" standards that are "benchmarked against the standards of high performing countries." Our leaders can either create a strong tailwind for my students' learning or they can create an unnecessary headwind.
The above notwithstanding, all is not lost. Critical decisions about our standards and the tool to measure those standards are yet to be made in Madison, but to be clear: these decisions will impact an entire generation. Nothing is more important than making sure we are giving every single student the highest quality education possible, and because of that priority, parents need to know how their children are performing.
If the Smarter Balanced assessment is placed on a shelf, Wisconsin will have to create yet another state test. This will be the third state test in three years and it will have to overcome two major issues. First, one cost estimate for creating yet another new test is $17 million. That's $17 million more taxpayer dollars that either didn't have to be spent or could have been used to buy books or build bridges. Second, our current state assessment is a tool that gives students, teachers, parents, and constituents a way to benchmark success against others in the world. This will allow us to compare Wisconsin's students against those in other states and countries. How are we doing compared to those students in South Carolina and South Korea?
The Smarter Balanced assessment that we used this year is not perfect – there are a number of improvements required; but all things considered, this is a test worth taking. Like the standards it measures, the Common Core aligned test emphasizes critical- and analytical-thinking skills. College professors and employers do not accept haphazard guesses; neither should we.
Since we adopted the Common Core, Wisconsin has been transitioning to full implementation of these standards. During my career, I have taught every core subject. I'm well aware of the difficulties of transitioning to a new style of teaching due to higher standards and new curriculum developed at the school and district level. But the shift to these rigorous standards prepares my students for the world they will face after high school. The only way to gauge whether this is actually happening, though, is to test students on the skills and concepts we introduce in the classrooms – and that's what the aligned test does.
Wisconsin is moving in the right direction to help my students reach their full potential with higher standards and an aligned test. Assessments that are aligned to the standards provide valuable insight into a student's progress. If we are to remain competitive in the business environment, we must show the nation and the world that Wisconsin is serious about what we consider to be a first-rate education. High-quality academic standards and rigorous assessments are just one part of the puzzle that we educators are committed to piecing together for our students. I hope our political leaders have the courage and fortitude in this critical mission.
Support The 74's year-end campaign. Make a tax-exempt donation now.