Who's Really Opting Out Anyway? Affluent White High Schoolers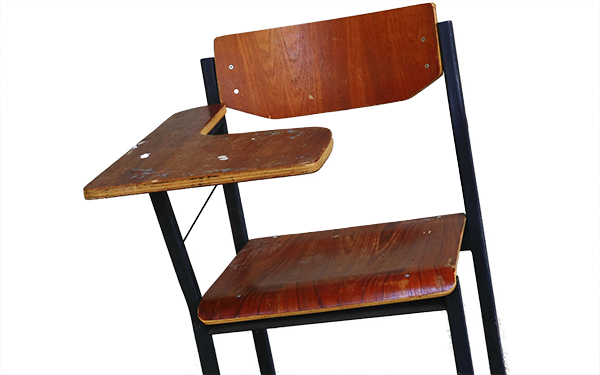 Opting out of standardized tests made headlines last year. An accurate total of all students who declined to be tested isn't yet known, but the figures we have seen so far—one survey counted 500,000 opt-outs in seven states—call to mind a grassroots uprising across the nation.
A closer look, however, shows that opting out of state tests—administered in grades 3-8 and one year in high school—has appealed only to a narrow demographic.
In states with the largest number of opt-outs, students who chose not to take tests were mostly white and affluent; a large percentage were 11th-graders, whose crowded spring testing calendars also included college-prep and Advanced Placement exams.
As we near this year's round of testing, it's helpful to look at what happened last year.
In December, the U.S. Department of Education
sent letters to 13 states
asking them to address lower-than-required participation rates (below 95 percent) on state exams for groups of students or districts in the state, or for the entire state. States receiving letters included: California, Colorado, Connecticut, Delaware, Idaho, Illinois, Maine, New York, North Carolina, Oregon, Rhode Island, Washington, and Wisconsin.
New York State had the highest opt-out rate
in the nation: about 220,000 third through eighth graders—20 percent of those eligible—electing not to sit for state tests. Opting out was concentrated in Long Island's Nassau and Suffolk counties, two of the wealthiest counties in the country. In all, 87,000 students there refused to participate in testing—nearly half of Long Island's eligible students.
According to
EdWeek
, those who opted out in New York were more likely to be white, less likely to be low-income, less likely to attend school in a needy district, and more likely not to have achieved proficiency on state tests the year before.
In New Jersey, nearly 200,000 of students, or 11 percent,
opted out of state tests
. As in New York opt-out was concentrated among wealthier districts.
State data
revealed that 27 percent of 11th-graders opted out, compared to just four percent of third-graders.
Of those who opted out in the Garden State, 64 percent were white and 30 percent were low-income.
More than 50 percent of students
were clustered in 89 of the state's more than
600
districts.
Opt-out occurred in a similar fashion in Colorado, where
the rate of non-participation rose with grade levels
. Of 65,000 students who declined to be tested, the highest number of refusals were 11th graders in English Language Arts, at 31.3 percent, compared to just 2.5 percent of third-graders in English. For math, 25 percent of tenth-graders opted out compared to only 2.5 percent of third-graders.
In Washington,
opt-out rates also peaked among 11th-graders.
KPLU
reported that more than 50 percent of juniors, about 42,000, refused to take tests; by contrast, less than five percent of elementary school students sat out.
As for other states:
In California, EdSource

reported that juniors at high-achieving high schools in wealthy areas had opt-out rates as high as 70 percent. Students said they wanted to spend their time studying for the college prep-related exams. "I thought it was the easiest thing to do because I had so much coming up," a student preparing for two AP tests and the SAT told EdSource. "I didn't see how spending my time taking these [state] tests would be really beneficial."

Three-quarters of the 148 Connecticut schools

not meeting required participation rates were high school students, mostly juniors.

One in 10 juniors did not take the Smarter Balanced exams in Delaware, far exceeding

the number of students in other grades.

In Illinois, about four percent, or 40,000, out of a million students statewide didn't sit for at least one test. Half of these students attended school in Chicago, where opt-out rates ranged ranged from .4 percent at a neighborhood high school to more than 90 percent at a top-ranked selective school.
These numbers reflect the narrow appeal of opting out, as well as the risk of describing opt-out numbers as ideological. They also support poll results indicating that most Americans don't favor pulling children out of tests.
PDK/Gallup
reported that 41 percent of adults think parents should be allowed to excuse their child from standardized tests, for instance, and just 31 percent say they would pull out their own child.
An
Education Next
survey found that 67 percent of the public supports the federal government mandating tests in math and reading each year in grades 3-8 and once in high school. Fifty-nine percent of the public does not believe parents should allow children to skip tests.
Anti-testing advocates speak of broad support for their movement even as people of color overwhelmingly oppose it. The
Center for American Progress
reported more than 9 in 10 African-American voters think public school students should be tested at least once a year. Twelve of the nation's leading civil rights groups have released
a statement
in favor of testing (it was
summarily dismissed
by opt-out advocates).
While most opposed of those opposed to testing advance stilted arguments—tests are
a naked grab for profits
, part of the privatizing of education—state and local leaders are engaging real issues, including too much prep time, duplicative tests, whether or not it's necessary to test every year, and whether the SAT or ACT can substitute in high school for state tests.
The quality of tests needs to improve, too, and we're getting there with the new Common Core-aligned exams. But throwing out testing altogether isn't as popular an idea as opt-out advocates would like us to believe.
Get stories like these delivered straight to your inbox. Sign up for The 74 Newsletter