Opinion: What Districts Have To Learn About Putting Good Teachers Where They're Needed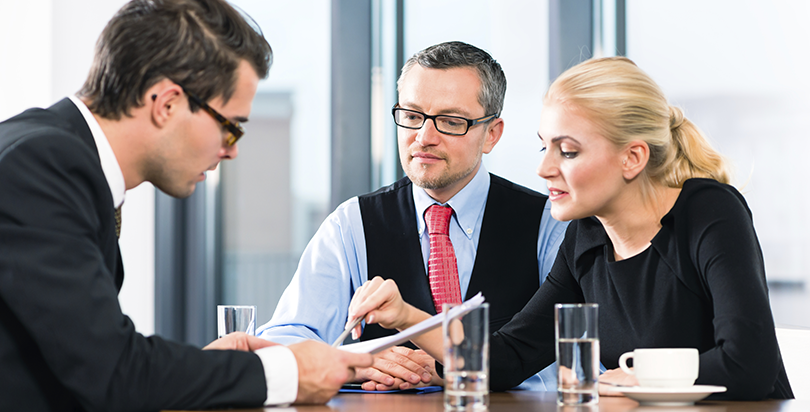 The people who work for an organization are the key to success for that organization — we've known that for a long time from research, though we haven't always known it. Unfortunately, public school districts, especially big city districts, are not usually organized as if we knew it; still organized around process and compliance, they often fail to reflect or support their institution's paramount value: the importance of teachers and principals in their daily work with students.
In effect, they work to defeat the interest of those they are tasked to serve. Good principals trying to build teams of teachers who are effective in every classroom encounter central offices that are not only unsupportive but may have conflicting bureaucratic interests.
These encounters demonstrate why good human capital management — despite its consultant-y name — is so important: it replaces detached, self-sustaining bureaucracies with a model built to serve school needs and improve the quality of learning in classrooms.
Put another way: approximately 80% of a district's budget goes to salaries and benefits; improving human capital management is an effort to ensure that enormous expenditure boosts student achievement.
Unfortunately, HR offices have long been compliance-driven and unstrategic because, if the ability of teachers in HR transactions with schools is not relevant, completing transactions doesn't require strategy. Checking boxes is far less demanding than being part of a system responsive to the quality of teachers and able to provide the support school leaders need to find, develop, and keep them. In my experience, principals say that a high-functioning HR partner aligned to school improvement is their most important ally in the school system.
The converse is also true: an HR division that prioritizes compliance over support is their worst nightmare; they do whatever they can to avoid it. In these circumstances, school success depends on how well you circumvent the system.
So what we do know about districts that have reformed the way they identify, attract, employ, compensate, retain, and improve human capital reform?
In districts that built systems valuing educator talent and dedication, the quality of the workforce has improved. These include cities like Washington, D.C., Denver, New York, and Los Angeles; in each, improving human capital management has been a priority for years, and student achievement has followed improvement in teacher and principal quality.
In Denver, reforms dramatically changed how principals viewed the effectiveness of the HR office. Ninety percent rated it favorably in 2014, up from 33 percent five years earlier; a flip that tracked Denver's multi-year commitment to transform an operation long seen as indifferent to school needs to one whose purpose was staffing them.
That's what happened in Hillsborough County, Florida, where principals reported saving days of effort — which they could redirect to other school priorities — thanks to a redesign of the process for screening, selection, and matching of potential teachers.
Human capital improvements in Los Angeles made possible a district staff-principal collaboration leading up to the start of the school year that the HR chief described as "filled with a special energy and fervor to make certain students receive a great year of instruction."
The district was able to start the year with 100 percent of its classrooms staffed and 81 percent of 1400 displaced staff with positions (compared to about 30 percent the previous year.
Precisely targeted HR fixes affect classrooms, as well. New systems in Los Angeles and Prince George's County, Maryland, enabled those districts to identify and rein in abuse of daily leave of absences and ensure that longer-term leaves were not used to avoid evaluations. Memphis (now part of the Shelby County system) and other districts have implemented strategic staffing practices that reduce forced placements, with a goal of 100 percent mutual consent hiring.
The fundamental lesson we've learned at the Urban Schools Human Capital Academy, which I lead, is that efforts to improve districts will fail absent a best-practice HR model. Which doesn't you'll often hear about this work — there isn't typically a demand for human capital strategists on Morning Joe or Charlie Rose — worse, a lot of the education world is still in the dark.
Many offices in big cities still use paper technology, for instance. A judgment is being made somewhere that the people tasked with putting high-quality teachers and leaders in front of children — arguably the most important job in the world — have to live with the pencil sharpener breaking.
The central offices of school districts are far from the action in the classroom in many ways. But when HR departments deliver best practices in human capital management, they make a tremendous contribution to the mission of the school district. By helping principals create environments where student achievement flourishes, a high-performing HR office can change children's lives.
Get stories like these delivered straight to your inbox. Sign up for The 74 Newsletter