Opinion: The Promise of Multiple Education Pathways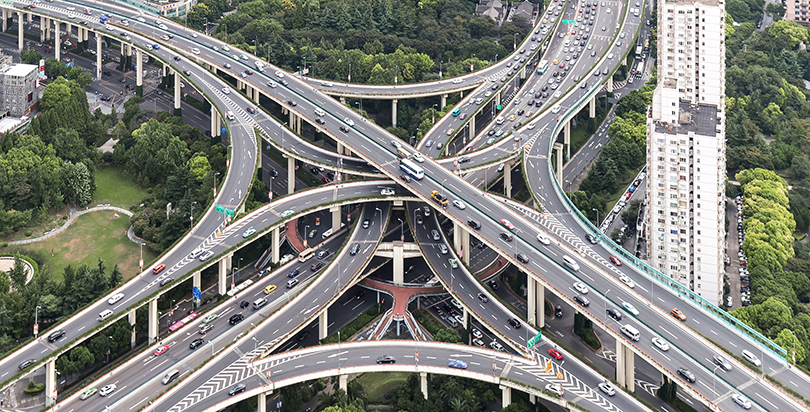 Young people with more education earn more than those with less education. Yet the $1.3 trillion in student loan debt and the elimination of millions of high-skilled jobs over the past decade cast considerable doubt that educational attainment remains a guarantee for gainful employment in this country.
It is difficult to reconcile college and career readiness as a vision for students if college is not affordable for every student and if student loans are too onerous for young adults.
Put another way, in today's economy, a four-year degree should not be the only path to a good job in America.
Skills are the global currency of 21st-century economies, and it's time for the United States to have more coherent education and workforce pathways that provide all youth better choices for increasing their employability skills.
Given our nation's broken talent marketplace, it's very likely that a first priority for either a Hillary Clinton or Donald J. Trump presidency will be a jobs bill that includes some combination of the following: a promise of tax breaks to businesses, subsidization of job opportunities, and leveraging of the resources the private sector offers.
To be sure, every administration since the Progressive Era has used these strategies to stimulate communities and help create more jobs.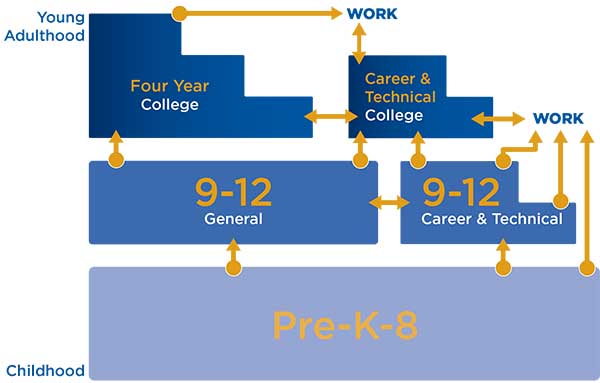 Beyond the prospects of a jobs bill, however, it behooves our next president to invest political capital to promote an education system that offers students multiple education pathways — and perhaps even to explicitly repudiate the "college for all" mentality that has blocked postsecondary pathways for millions of students who don't aspire to attend four-year colleges.
Whether young people prefer work to school or
don't believe four-year colleges offer them the most cost-effective investment in today's economy, our education system has for far too long neglected young people who have alternative school and career plans. As a result, many young people make short-term decisions without understanding the full scope of long-term opportunities they forgo. And young adults who are neither in school nor working — Opportunity Youth — cost U.S. taxpayers around
$93 billion annually
in lost revenues.
One obvious challenge in promoting a multiple education pathway system is that alternative education programs — specifically, vocational schools and career and technical education programs — suffer from a stigmatizing perception in the United States as places where low-income and minority children have been consigned to a second-rate education.
Yet international systems, such as those in Finland and Singapore, have demonstrated the benefits of having multiple postsecondary tracks. Both countries worked to transform the image of vocational education through investments in technical campuses equipped with high-tech facilities, new curricula and workforce certification systems.
In their countries' transformations from labor-intensive and export-oriented economies to skill-based economies, the Finnish and Singaporean governments approached reform by deciding to offer multiple pathways to students. These pathways became so popular that in Finland,
43 percent
of high school students attend vocational school.
Similarly, in Singapore, after acquiring a strong academic foundation in their early schooling experience, students are allowed to pursue one of three types of high schools: a traditional academic track that prepares students for postsecondary education; a polytechnic track that focuses on advanced occupational and technical training; and a technical institute that focuses on less-advanced occupational and technical training.
Borrowing from these high-performing countries, our next president should work with Congress to help states and localities design more integrated education pathways. This might look like offering multiple secondary pathways as early as ninth grade, after which some students may choose to go straight to work, to high school, or to a CTE program. For postsecondary options, students could choose to attend four-year colleges or CTE programs or go directly into the workplace. What would be notable about such a pathway system is that none of the CTE tracks would function merely as a placeholder for non-college-bound youth, so they would likely attract a more socioeconomically diverse student population.
Our youth deserve a more integrated educational pathway system untethered by political constraints and resource restrictions — a system where they can choose how to gain skills they need for success in the workforce. Having a president who promotes a more integrated education pathway would go a long way toward shaping an economy where all young people, whether with a four-year degree or not, have access to opportunity and prosperity.
Support The 74's year-end campaign. Make a tax-exempt donation now.