Opinion: The NAACP Stumbles on Charter Schools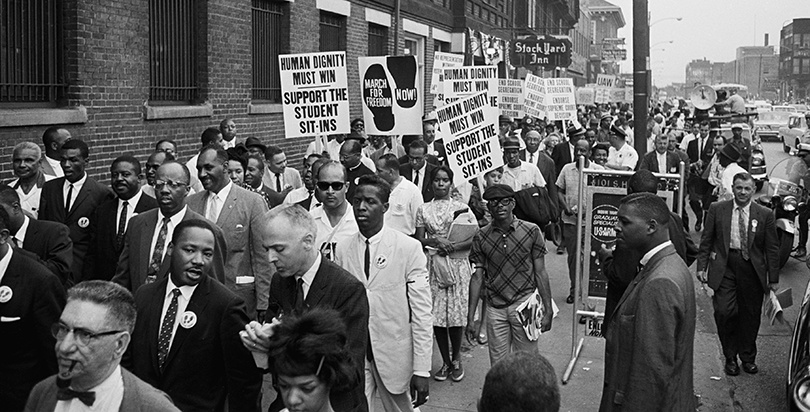 The National Association for the Advancement of Colored People has ignited a firestorm with its latest challenge to charter schools. That shouldn't come as a surprise: Public charters draw on a deep wellspring of support from black parents, especially those in working-class and poor urban neighborhoods.
A group of more than 160 black education leaders has sent the NAACP a letter urging its national board to reconsider a resolution calling for a moratorium on new charter schools. The signatories include Michael Lomax, president of the United Negro College Fund, and Geoffrey Canada, president of the acclaimed Harlem Children's Zone.
But this is not a crusade limited to education titans. Regular folks — parents with limited incomes but big ambitions for their children — are also enthusiastic supporters of charter schools. That's because those schools can offer an alternative to failing traditional schools for families without the resources to buy their way into better school districts or to pay for private institutions.
"We received the moratorium demands from NAACP and [Black Lives Matter] with dismay and want to respond clearly to them: If your solution is simply to turn off the tap and ban new charter schools, then you do not speak for us."
It's a shame the NAACP is working against the interests of parents like Young. It's the nation's most respected civil rights organization, and its history is inextricably bound up with increasing educational opportunity for people of color.
But the organization has long been skeptical of charter schools, claiming that they drain resources from traditional institutions. At the NAACP's national convention in July, delegates passed a proclamation that made several far-fetched claims about charter schools, including the absurd contention that they mimic the practices of mortgage lenders during the subprime crisis.
The truth is that the NAACP has bought into the arguments of the K-12 education establishment. Too many public school teachers and principals, many of them also NAACP members, see charter schools as unwelcome competition, a threat to their livelihood.
Charter schools are no panacea, but the most successful among them have boosted the academic achievement of children of color around the country.
As Stanford University's Center for Research on Education Outcomes reported in its benchmark
Urban Charter School Study
: "The typical student in an urban charter school receives the equivalent of 40 additional days of learning growth … in math and 28 days of additional growth … in reading compared to their matched peers in [traditional public schools]…"
Those increases matter greatly in the lives of children who may now be afforded the opportunity for college.
The NAACP wants to slam the door on that chance for children of color to boost their academic achievement. That's the wrong fight for an organization that has spent more than half a century fighting for black children to get a better education.
Support The 74's year-end campaign. Make a tax-exempt donation now.