Opinion: Supporting the Success of DACA-mented Youth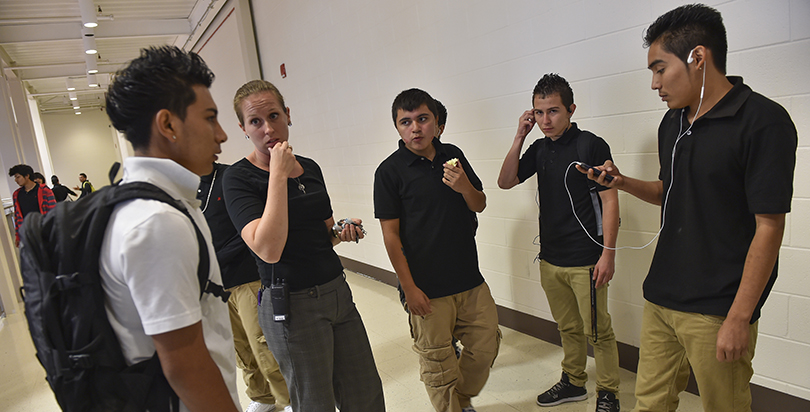 There are approximately
1 million
undocumented youth currently living in America who were brought here as children. Practically speaking, this is the only country they have ever known, and they speak English fluently. They want to work hard and contribute to society, and yet, up until four years ago, they were mostly headed to a lifetime of relying on government assistance and public support.
This fall marked the fourth anniversary of the Deferred Action for Childhood Arrivals (DACA), a federal program that grants undocumented immigrants who were brought to the United States as children temporary reprieve from deportation and the ability to work legally and pay taxes. Since 2012, DACA has allowed more than
700,000
minors the opportunity to stay in this country and embark on a path to complete their education and contribute meaningfully to the economy and society.
Among them is Jose, who came to the U.S. when he was 3 years old. Like many other American children, Jose grew up going to school, doing homework and playing baseball. As a junior in high school, Jose enrolled in
Genesys Works
, where he received technical and professional skills training and a work internship with a Fortune 500 company. Today, he's working toward a degree in computer science and looks forward to a promising future in America. In fact, it is estimated that Jose will earn about $3 million in his lifetime, which will help improve his community through contributions to taxes and government social service programs. By bettering his education, Jose also increases his and his future children's earning potential, employment rate and health outcomes, which will all impact the economy and our country in a very positive way.
Jose — and thousands of students just like him — would not have the opportunity to unlock their potential without DACA. Central to the program's promise is its emphasis on practical workforce development and educational benefits that lead to gainful employment and good wages. In fact, according to a
2015 study by United We Dream
, a large percentage of undocumented youth have been able to access new and better-paying jobs that help them provide a higher quality of life for their families. Since we know that higher wages translate into increased tax revenue and greater individual purchasing power, their success not only strengthens their family units; it fortifies the entire American economy.
Despite these benefits, the future of DACA, and the hundreds of thousands of undocumented youth it benefits, remains uncertain. The next administration and Congress should make every effort to preserve the program; without it, our nation risks draining its labor force of an enormous talent pool — and falling even further behind in the global race for high-performing 21st-century workers. In fact, the loss of the DACA youth's talent would wipe away a cumulative $433.4 billion in GDP over the course of a decade, according to a new
analysis from the Center for American Progress
.
America's undocumented youth have worked hard to be a productive part of our society and call the United States home. Given our need for a more skilled workforce, it doesn't make practical sense to uproot students, leave high-demand jobs empty, and fail to take full advantage of the work ethic, grit and resilience we see in immigrant youth.
At
Genesys Works
, we work with economically disadvantaged high school students, some of whom are undocumented but legally able to work through DACA, to change the trajectory of their lives through meaningful work experiences. By training high school juniors to fill skilled positions in major corporations, we're in a unique position to know how a repeal of DACA would not only devastate our undocumented students but also negatively impact U.S. businesses and the country's economic expansion.
We know firsthand that Genesys Works' students are developing skills that are in critical demand in today's labor market. And we can attest to the caliber of talent, skills and perseverance these students have to offer. By participating in highly selective, paid internships with some of the nation's leading employers, undocumented youth open up career possibilities and pathways once thought to be unattainable for them. The result is experience and earnings that help catapult them into college and careers.
There are many hardworking students like Jose across the country — young adults who were minors when they arrived in the U.S. They didn't choose to come here, but they work extraordinarily hard to contribute to our schools and workplaces, and to make a better future for themselves. It's the same immigrant story that has powered the American economy for centuries.
Their success is our success, and it will take all of us to ensure that all youth have the tools and resources they need to flourish in America's schools, workplaces and communities. That's why I urge our leaders to embrace DACA students as vital to the workforce that powers our economy and to create conditions that will help them continue to build a bright future in the country they call home.
Support The 74's year-end campaign. Make a tax-exempt donation now.