Opinion: STEM Skills Aren't Just for STEM Jobs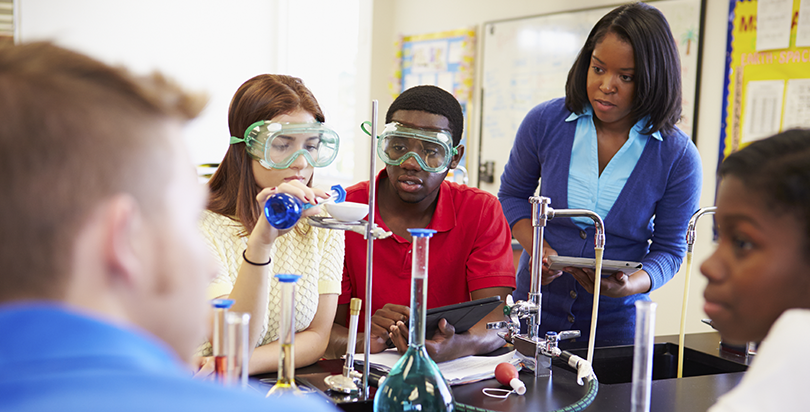 The early 20th-century German-language writer Franz Kafka once observed: "Better to have, and not need, than to need, and not have." In today's high-tech economy and workforce, Kafka's statement could well be said of a STEM education. Even occupations not ordinarily thought of as requiring a background in science, technology, engineering and math — and the kind of problem-solving, critical-thinking and teamwork-oriented skills inherent in it — are increasingly in need of them.
In 2010, about 5 million workers in the United States were officially classified as having a science and engineering occupation. Yet, an estimated 16.5 million college-educated individuals — including many working in sales, marketing and management — reported that their jobs required science and engineering training, at least at the bachelor's degree level.
What was true six years ago is even truer today. According to one report, there may be as many as 26 million jobs in the United States that require significant STEM knowledge and skill. That represents nearly 20 percent of all U.S. jobs.
U.S. News & World Report succinctly summarized the situation in its headline on a story about the findings of National Science Board research — "Report: Non-STEM Fields Increasingly Require STEM Skills."
In a preface to the NSB report, "Revisiting the STEM Workforce: A Companion to Science and Engineering Indicators," NSB Chairman and Chief Executive of the National Renewable Energy Laboratory Dan E. Arvizu noted: "The size and complexity of the STEM workforce has grown by leaps and bounds as science and technology have come to touch many corners of our economy.
"As the STEM workforce continues to evolve, conflicting claims about the adequacy of the workforce hamper the policy discourse, forcing decision makers to make choices amid confusing and often incomplete information."
Nowhere are those conflicting claims debated more noisily among decision makers than with respect to whether there are sufficient numbers of home-grown STEM graduates to fill all the available jobs, or whether we need to increase the number of H-1B immigration visas for high-tech workers from abroad.
Taking issue with a pair of Wall Street Journal editorials contending that there's an ongoing shortage of Americans to fill STEM jobs and calling for sharply increasing the number of H-1Bs for foreign guest workers, Sen. Jeff Sessions (R-Ala.) in a letter to the editor argued that the U.S. graduates twice as many students with STEM degrees as are hired in STEM occupations.
Seeming to reinforce Sessions' argument, the July 2014 Census Bureau data showed the majority of STEM majors are employed in non-STEM fields. The report found that 74 percent of graduates from STEM programs find employment outside their field.
The problem with that line of argument is that it assumes a student with a STEM degree must take a job in a STEM field to be successful. The NSB report notes, however, that individuals with STEM knowledge and skills do not necessarily have to "follow a linear 'pipeline'" from receipt of a STEM degree to a job in that same STEM field. To the contrary, in what is a distinctive feature of a free economy and labor market, "workers with STEM degrees follow numerous pathways leading to careers in and out of their field of study and even into non-STEM jobs."
Consider: A
2013 study
found that only 27 percent of all college grads have a job related to their major. Interests change. Paths divert. The key lesson of these statistics is the fact that graduates with STEM degrees find employment. Because of the knowledge and skills they acquire in the course of their education,STEM majors have more job opportunities and greater job security compared with their non-STEM peers. A
2014 report
from the National Center for Educational Statistics showed that four years after graduating college, 77.2 percent of STEM degree holders were employed, earning an average of $60,000 per year. By contrast, 69.7 percent of non-STEM degree holders were employed, with average earnings of $46,000 per year.
Increasingly, the term "STEM workforce" is "really a nebulous term," said Arvizu. With new industries and the growing importance of STEM skills in jobs not traditionally thought of as STEM, he suggested the need to "revisit what we mean by a 'STEM worker.'"
In the meantime, as students prepare for their futures, it is wise and responsible to equip themselves with strong STEM knowledge and skills. Or as Kafka says, it is better to have and not need them, than to need and not have them.
Support The 74's year-end campaign. Make a tax-exempt donation now.