Opinion: Now Is the Time to Reverse Segregation in Boston Public Schools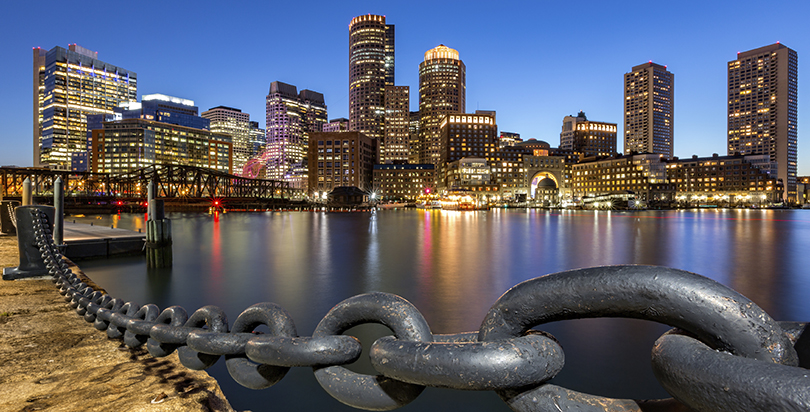 When we imagine racial segregation, we often picture Governor Orval Faubus of Arkansas blocking black students from the entrance of a school, accompanied by a tense confrontation with the National Guard deployed by President Eisenhower. However, in this day and age, the fight for integration doesn't look like troops and politicians pitted against one another. Instead, in Boston it looks like a School Committee meeting packed with students and parents alike begging for more funding for their schools. It looks like parents questioning why their students have been referred to substantially different classrooms in special education.
What has remained constant both then and now is the separate and unequal schools our Black and Latino students attend. And that is why Boston Public School segregation has made headlines in the
Boston Globe
and the
Guardian
recently. Now that the 2015-2016 school year is underway, it is important we remember that our schools remain separate and unequal.
When schools are "minority-majority," otherwise known as segregated, it's more than just a lack of diverse opinions and experiences being exchanged in classrooms, something I learned from my experience in the Florida public school system. Before attending Northeastern University, I graduated from a high school that is considered to be minority-majority in Florida, with a majority of students considered economically disadvantaged. In Florida, schools are given grades to determine success rates and, thus, how much attention was given to a particular school. My South Florida school's grade hovered around a C-D grade while I was there. The solution to this problem was to ignore my school's issues and send us vouchers to attend other schools that were either only doing slightly better, or that were so far away that they were a not an option for me.
Staying in a racially segregated school that was close by came at a cost. We had to wait in long lines for textbooks. In order to beat the numbers game of our school grading system, Advanced Placement (AP) classes were jam-packed with students unprepared for AP courses, to give the impression that we had higher AP enrollment. This resulted in classes like my AP government class, which attempted to hold more than 30 students in a small trailer. My school was significantly under-resourced, and that not only reflected in the staff, but also affected our morale – especially when we had to go without things like paper towels and soap in our bathrooms. The few resources we had were focused primarily on the top 25% of each class, particularly the top 10%, which I found myself in. It was unfair to see myself taking away more of the little funding we had when it should have been focused more on the students who needed it.
My experiences were not unique to Florida. As I sat in Boston School Committee meetings, I heard students describing schools that were very similar to mine. As we usher in a new superintendent to the district, the community's desire for
Tommy Chang to be bold
is of utmost importance.
As Blacks and Latinos remain significantly behind
and continue to constitute the majority of the Boston public schools, it speaks volumes to the separate and unequal facilities our district upholds.
Although some schools are able to produce great results
while maintaining homogenous minority populations, it is important to remember that these schools did have the funding and ability to give individualized attention. It's going to take an effort in genuinely engaging parents and the continued
investment in principals for stability
. The superintendent is going to need to ensure each school is adequately funded, and provide basic necessities like
water fountains
.
Above all, we need to ensure Boston public schools embody the vision
Judge Garrity
once saw when he called for their desegregation.
Racially diverse
classrooms prepare all children for the real world by equipping them with the experience of interacting with people who come from different backgrounds, and aid in cross-cultural understandings. Above all, integrated classrooms give all children the opportunity to receive a better education, instead of having it being dictated by zip code and for the most part by the color of their skin.
Get stories like these delivered straight to your inbox. Sign up for The 74 Newsletter