Media Ignores New Orleans Success Because It's Good News on Charters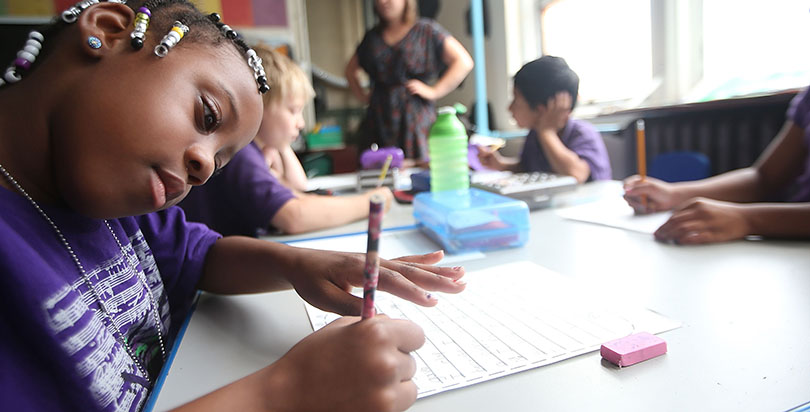 This is one in a series of articles covering the 10th anniversary of Hurricane Katrina and the rebuilding of New Orleans' schools. Read all our coverage and essays here – and be sure to watch our three-part documentary series about the past, present and future of New Orleans education.
Just for a moment, suppose that convincing evidence emerged from an unimpeachable source showing that one city in the U.S. had dramatically improved its schools for poor and minority students – a feat that has eluded nearly every other city in the country.
That would be major national news, right? At the very least worthy of a blurb. A tweet?
Apparently not. The national press maintained total radio silence last Monday as Tulane University's Education Research Alliance for New Orleans released a
stunning report
laying out the details of students making unprecedented gains in the re-invented school district made possible by the devastation of Hurricane Katrina.
No reports appeared in The Washington Post, New York Times, Wall Street Journal or USA Today. Also nothing from the networks. The New Orleans Times Picayune
covered it
, as did
a blogger
from the trade publication Education Week. The Seventy Four
did a piece debunking
the report's critics, point-by-point, a few days later.
That was about it.
Perhaps there's a simple explanation for this. After all, it was a hot, lazy Monday in August, with lots of reporters on vacation. What few reporters were around probably attended the TNTP press conference in Washington, D.C. Tuesday morning to hear about a report on dubious teacher professional development (That's where I was).
One plausible explanation was offered by education reporter Greg Toppo from USA Today: "My sense is that news organizations are probably saving their powder for the week of the Katrina 10
th anniversary (starts Aug. 29)."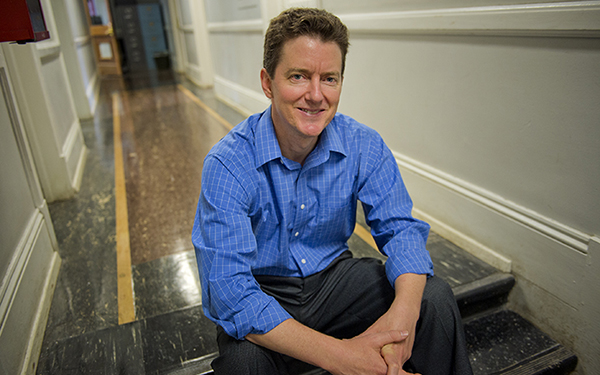 Report author Douglas Harris agrees: "I think all these (media) places are trying to figure out what their Katrina coverage will be."
So that's all there is to it? Probably not.
To me, the radio silence tells us that for reporters charter schools have become the third rail of education, best dealt with by wielding a long, wooden pole. If New Orleans had produced these gains without using charter schools, it's likely the report would have been big news.
And it's not just the press: All those sprawling education associations representing principals, teachers and superintendents, the ones that vow to track down what works best for students … silence from them as well. Again, the charter issue.
Let's put this into context: It has been more than 30 years since A Nation at Risk, the report that put us on notice that our education system was stumbling, especially for urban minority students. Since then, countless depressing headlines have reminded us of our failures to right that wrong. Now comes the New Orleans experiment, definitively declared a success, and … nothing?
Aren't there lessons to be learned from New Orleans that could be applied to the urban school reform efforts in New York, Washington, Los Angeles and elsewhere?
Not even mentioning a major study like this, especially one that carefully weighs every objection ever raised by critics of the dramatic reforms there, makes no sense — even if your staff is planning future coverage. Does a takeout on global warming scheduled in two Sundays mean you don't write a daily story should a major Arctic ice shelf collapse?
The complete revamping of New Orleans may represent the nation's largest-ever attempt to help low-income and minority students. Did it produce anything positive? Seems worth a mention.
Let's take this paper-by-paper (the networks, unless there's great bang-bang video, are pretty much no-shows on stories like this):
That USA Today didn't cover the report is understandable. These days, my old paper (I was an editorial writer there for eight years) lacks the resources for this kind of continual coverage, unfortunately.
At the Washington Post, education editor Josh White declined to comment on coverage decisions. My sense is that the Post, which does some good national education reporting, will return to New Orleans.
The Wall Street Journal education editor never answered my email query, but any WSJ reader can see the obvious: If the education story doesn't involve New York schools — or admission to elite private schools or top colleges — it pretty much doesn't exist.
That brings us to the national paper with the resources and the commitment, at least in theory, to stay on top of stories like this — The New York Times. The Times definitely had New Orleans on its mind last week: an Aug. 4 headliner story was about the new
"culinary quarterbacks"
of New Orleans. But, alas, nothing about the school turnaround.
I got no response from Times' education reporters or editors, but the lack of coverage doesn't come as a surprise. The New Orleans story doesn't fit into their long-established pattern of covering charter schools, which has been to portray them as fueled by hedge funders and no-better-than-neighborhood schools. Pretty much the union line.
Full disclosure: Over the years I have mostly delighted in the Times' many coverage biases. Loved their SUV bashing of years ago. Only wish the message had stuck. Also admired their pro-gay rights reporting. At least that message did stick.
Charter schools are the first bias I've come across where I find myself on the opposite side. It's a weird feeling.
The latest bias example was the weirdest ever. In a
recent Page 1 story
on New York's Success Academies, the reporter left the impression that the startling student achievement results were an illusion, achieved only by test prep so cruel it made some kids pee in their pants.
The dog whistle message: Schools cannot erase the effects of poverty, even by a little. Again, the union line.
Problem is, any experienced education writer who has observed the rich curriculum in Success Academy classrooms knows there's a lot more going on than ruthless test prep. At the end of the Times piece, I was left wondering whether UFT President Michael Mulgrew had been a guest editor.
The Times is not the only publication where coverage gets a little hinky on the subject of charter schools. In part, that's understandable. Reporters from states such as Ohio, Florida and Arizona probably assume that charters and scandals are synonymous. Must be true in New Orleans as well, right?
Based on the coverage to date of New Orleans school reform, it appears most reporters treat charters as a "controversy," a view strongly encouraged by the unions (see twitter #nolaedwarning). Here's how reporters are dealing with the controversy: They come to town, visit a school or two and then, based on a pre-visit Google search, quote two prominent supporters and two prominent critics. Done and done.
"They never get around to looking at the muddled middle," said Peter Cook, a former New Orleans teacher whose
blog
has become the go-to place for press analysis, especially when outsiders write about the Big Easy.
If you come to New Orleans and make a major error, as NPR did not long ago, you'll get a
public spanking
from Cook. He's also no fan of doctrinaire progressive criticism of charters, as Salon just unleashed.
Another spanking
.
Cook has a point. There's plenty of "muddled middle" to report on in New Orleans. The reforms may have produced the biggest bump in academic performance by minority students ever seen, but that doesn't mean all the news is good. Proficiency rates are low and African American parents are far less supportive of the reforms than whites.
Asking whether the progress is sustainable is an excellent question, as is questioning whether the lessons of New Orleans can be applied to other cities (absent a Katrina).
The latter I definitely get. A couple of years ago, when sifting through chapter options for a book about high-performing charters, I decided against visiting New Orleans — for that very reason.
In hindsight, I was wrong, as this report makes clear. Something
startling has happened
. New Orleans actually did it.
The irony: How the schools
are overseen,
rather than the fact that almost all are charters, may be the big takeaway. But the hangup about charters keeps most reporters from getting that deep.
Sure, there are plenty of warts you can throw into the New Orleans story, but first you have to concede that there's an obvious lede: These folks actually did it!
That's what got ignored last week.
Photo by Getty Images
Get stories like these delivered straight to your inbox. Sign up for The 74 Newsletter