Opinion: Letting Mass. Charters Grow Fulfills Brown v. Board Promise, Plaintiff's Daughter Says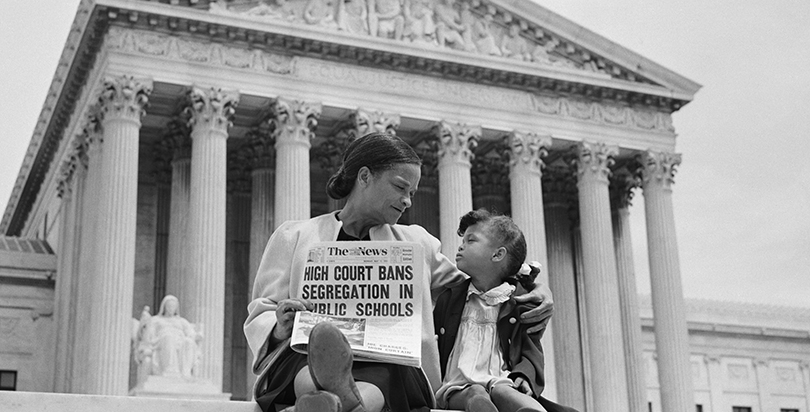 Education is the "most important function of state and local governments… It is doubtful that any child can be reasonably expected to succeed in life if he is denied the opportunity of an education. Such an opportunity… is a right that must be made available to all on equal terms."
Brown v. Board of Education, the U.S. Supreme Court's landmark 1954 school desegregation case in which my father was the named plaintiff, is usually remembered for striking down the doctrine of "separate but equal" schools. But I believe this is the excerpt that captures the ruling's true meaning.
More than 60 years after it was decided, our nation still struggles with how to live up to Brown's call to make equal educational opportunity a reality. The latest front in the battle for equality is a high-profile Massachusetts ballot initiative that would allow up to 12 new charter schools to open or expand each year in the state's lowest-performing school districts.
Charter public schools in Boston and across Massachusetts are making Brown's equal opportunity mandate a reality. They are proving that public school excellence is possible regardless of demographics. Boston and Massachusetts charters are a national model, but unfortunately, that doesn't ensure the ballot initiative's success.
A 2015 study from Stanford University's Center for Research on Education Outcomes (CREDO), found that academic growth among Boston charter school students is more than four times that of their traditional public school peers in English and more than six times greater in math. The charter school students outperform their district school counterparts across every category, including African-Americans, Hispanics, Asians, English language learners, low-income and special education students.
A 2013 CREDO report found that Boston charter schools were doing more to narrow the race and poverty-based achievement gap than any other group of public schools in the country.
The success that Boston and Massachusetts charter schools have had educating disadvantaged students gives those children and their families a voice. Traditional public school administrators should be asking charter leaders how they, too, can transform the lives of those who were thought to be left behind. Instead, too many look for ways to find fault with another form of public education whose success they find threatening.
I'm particularly saddened by the suggestions of some civil rights organizations that charter schools siphon resources from the larger system. These are all public schools, and the criticism amounts to scapegoating children and families who believe charters represent their best option.
This approach reveals a fundamental misunderstanding of how society functions, a lack of understanding that all of us pay the price for those who fail. There is no us against them, there is only us.
Brown stands for the fact that there should be no second-class citizens, but our education system today ensures that second-class citizens walk among us; people who can't read, can't write or do math and lack the skills needed to be the kinds of citizens Horace Mann envisioned when he pioneered the concept of public education nearly two centuries ago.
Education is hard work; it is not for the faint of heart. To be a good educator takes every ounce of your being. But as Horace Mann said, education is the great equalizer of the condition of individuals: the balance wheel of social machinery. Without it there would be no doctors, no lawyers, no scientists or architects.
The performance of Boston and Massachusetts charter schools serves as a reminder that we know how to educate children; what we sometimes lack is the political will to do it.
Massachusetts voters will have the opportunity to stiffen the backbones of their elected leaders in November by approving a ballot initiative that would allow more high-performing charters in the places that need them the most. To do so would bring the right to equal educational opportunity that was the centerpiece of Brown v. Board of Education a step closer to becoming a reality.
Support The 74's year-end campaign. Make a tax-exempt donation now.