Opinion: It's Back-to-School Season. Do You Know Where Your Employees' Kids Are?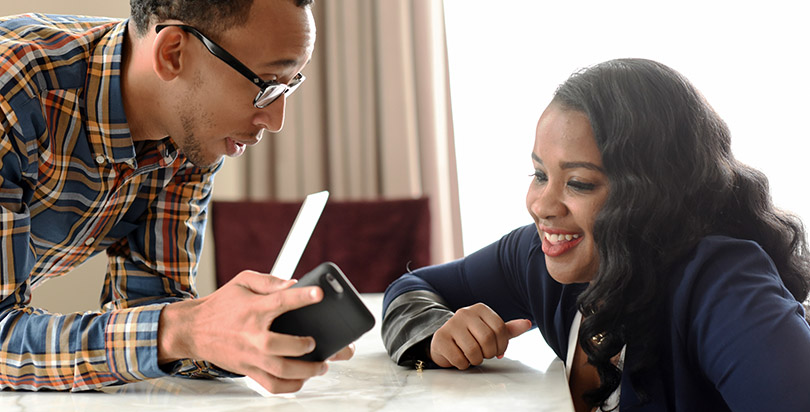 This fall, about 50 million American students are going back to school. For their families, it's a focal point of the year. They spend
billions of dollars
on backpacks, supplies, lunchboxes and clothes. They pack special first-day lunches. They take pictures at the bus stop and at the school door.
It's no surprise that families invest so much in this moment. Ninety-four percent of parents expect their children to go to college. They dream of a big life for their kids, and they know that the pathway there winds through schools. Every parent hopes for a good start, a good year, a bright future.
Then, they'll go to work. And except for some watercooler chatter, hardly anyone will talk about school all year. As the years go by, a shocking number of students will quietly fall off track, with fewer than one in three actually earning a college degree by age 25. Nobody at work will talk much about that, either. When's the last time your boss asked how your kids are doing in school?
That probably seems completely normal: work is work; school is personal. But for employers, this is a big mistake. They should take a much keener interest in the educational success of their employees' children.
Why? Here are three good reasons:
First, talented people want to work for employers who care. At a time when job-hopping is the new normal, retention has become the top workforce challenge for employers. The best way to find and keep talented people? Care about what (and who) they care about most — their kids.
Second, problems at school mean problems at work. It's hard to concentrate at work if you're stressed about what's happening at school. Nearly half (44 percent) of working parents say they often feel distracted during back-to-school season, for example. About one in three (31 percent) admit they've faked being sick in order to meet family obligations.
Third, today's students are tomorrow's employees and consumers. Companies know that a well-educated workforce is a critical competitive advantage. When students and schools are doing well, everybody wins.
Businesses already invest in the wellness of employees' families through their health insurance packages. They support families' futures through retirement accounts and college savings funds. Some help with child-care costs. A few are even giving new parents coaches to ease the transition back to work. These are great things that need to continue. But they aren't enough to increase economic opportunity for families.
The next step? Helping families with school.
That's what seven forward-thinking hotel managers in New Orleans are doing right now, including those at the International House Hotel, the New Orleans Marriott and the Hyatt Regency. They've partnered with our nonprofit organization, EdNavigator, to provide personalized educational support as a benefit to participating employees. Each employee is paired with an expert Navigator who helps with such matters as choosing schools and supporting learning at home. Navigators meet with employees at the workplace and do more than just provide information; they attend school meetings with families and decipher report cards, test scores and more. Their job is to help families reach their educational goals.
Busy parents get help; businesses get more-engaged and loyal employees; students get on the path to success in school and beyond — that's the basic idea.
Caring about families, kids and schools doesn't have to mean changing your benefits structure right away, though. Here are three simple ways businesses can help right now:
1. Host a back-to-school event for employees and families. Going back to school is a big deal. Help show you care about school by hosting an event for families. Give away school supplies or gift cards to stores where families can stock up.
2. Help make school a priority. Give working parents flexibility to attend to school matters — for example, by allowing them to adjust their schedules around parent-teacher conferences or bus pickup and drop-off times. (Simple predictability in scheduling for hourly workers is important, too.) Ask employees what would help them stay involved with school.
3. Open your doors to students. Ideally, this would look like a paid after-school or summer internship program for local high schoolers, with a focus on those from lower-income families. If that's not feasible, consider organizing job-shadowing days or career conversations to expose kids to different careers within your company.
This fall, let's change what it means for businesses to be interested in getting back to school. If you're a business owner or manager, think about what you can do to help your employees' families start the school year strong and stay on track. You might find that a little help with school goes a long way for everyone.
David Keeling is a cofounder of EdNavigator, a New Orleans–based nonprofit organization that partners with employers to help families and students navigate the path from preschool to college.
Support The 74's year-end campaign. Make a tax-exempt donation now.