Opinion: Is Public Education a 'Natural' Monopoly That Needs to Be Broken Up?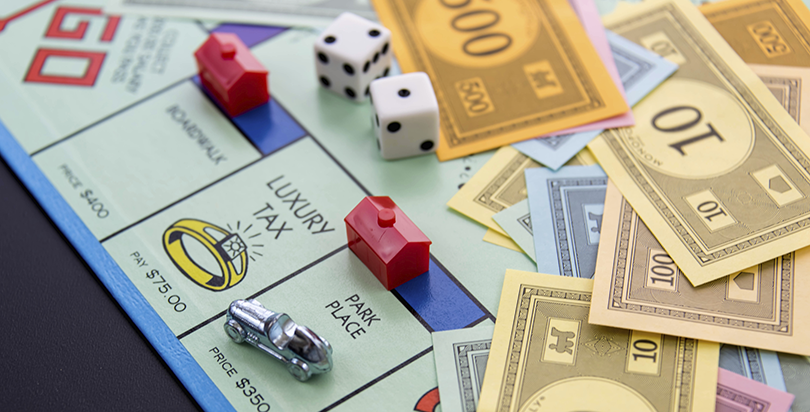 It's not uncommon for advocates seeking change to our nation's educational system to argue that it is time to "break the monopoly."
It's a phrase with some appeal. Monopolies are generally associated with big corporations — think Standard Oil — that used their large size to squash the competition and fleece the consumer. Even today, it's not hard to worry that some of the companies that produce products we use every day — perhaps Google or Facebook — dominate the market so much that is difficult for viable alternatives to compete. Economic theory shows why monopolies are not efficient. Beyond that, they seem against the ideal that there should a fair playing field for competition and that Americans deserve choices.
Still, monopolies are not always seen as bad — economists have long recognized that there may be "
natural monopolies
." This is the concept that for some products or services, particularly commodities, it is most efficient for one entity to provide it to everyone. This is typically seen as true when big upfront investment is needed to build a physical infrastructure, such as the systems that deliver water or electricity to our homes.
Where I live in Seattle, electricity is provided by a city-owned utility, Seattle City Light. Residents and businesses don't have a choice. But since moving here a year ago, I've been pleased with the service. I've barely seen a light flicker. (It also helps that Seattle has some of the lowest
electricity prices
in the nation thanks in part to abundant hydro-electic power.) It wouldn't make much sense for competitors to run a costly set of alternative power lines down the street. There is no clamor for breaking the power monopoly.
So are schools technically "natural" monopolies? And if so, should we break the monopoly over public education?
I personally can see the appeal in the ideal of the neighborhood school, a central gathering place in the community with open doors to all children (even if the
history
is quite different). I attended neighborhood public schools myself, with mostly fond memories. We should never accept the idea that organizations can't strive for continuous improvement, but perhaps is it reasonable to wonder, do we need to fund alternatives to the existing system – is that the most efficient way to ensure every child gets a great education?
The question is worth asking, and I believe the answer is clearly yes. There are many reasons why education does not fit the definition of a natural monopoly. Schools are human-driven enterprises. They are hugely dependent on people – that is the teachers who are so important to education. Yes, schools have to have buildings and textbooks, but these capital costs don't outweigh the cost of labor. Further, education is the provision of learning and knowledge — it is about as far away from the definition of commodity as possible. My neighbors and I need exactly the same electrical service — an electron is an electron. But learning can take an infinite number of forms, based on children's needs and interests.
A top-down, centralized approach isn't going to meet these needs and interests.
The greater Seattle real estate market continues to be hot. When families are considering whether to purchase a home in a new neighborhood in a neighboring city, they don't think about who would provide their electrical service. But as anyone who has watched any show on HGTV knows, at the top of their considerations is the quality of the school zoned to their home. If education was truly a commodity, meaning there was little variation in the quality provided, would we see the focus and attention on schools when parents are deciding where to live? If education was a natural monopoly, would we really see parents who are willing to pay more for homes in neighborhoods with better quality schools? If one provider met everyone's needs fairly well, would parents pay to send their children to private school when they could go to an equal public school for free? When one in five Seattle kids goes to private school, I think the answer is obvious.
Some will say education is a public good – not just something that benefits individual students or families – and I certainly agree. But just because the government pays for it does not mean government must be the sole provider. We subsidize health care but let families choose from a variety of doctors. We provide financial aid for students to attend college, but they can choose to go to universities that are public, private, or sectarian. Those calling for universal preschool recognize that we will need to utilize a variety of providers. In these realms, we've recognized that families deserve choices, and multiple providers can better serve diverse needs. Public K-12 education is the same.
As my colleagues
determined
, far too few students in 50 of our largest cities have access to the K-12 educational opportunities they need to succeed in life. Public charter schools are one option that could help provide these opportunities, and
competition
could drive traditional public school systems to improve. But competitors don't have to be
adversaries
– there is much that schools of all types can learn from each other. They can also share resources and collaborate on common strategies when it makes sense to do so.
Further, "breaking the monopoly" doesn't mean that traditional district-run schools must completely wither away. School districts could better serve students by moving decision making over funds and strategies down from the central office to school leaders, while creating new high quality schools where they are needed. If district-run schools were de-coupled from specific attendance zones, parents would have even more choices.
Every child does not need to attend the same model of school, but every child deserves a quality education.
Support The 74's year-end campaign. Make a tax-exempt donation now.